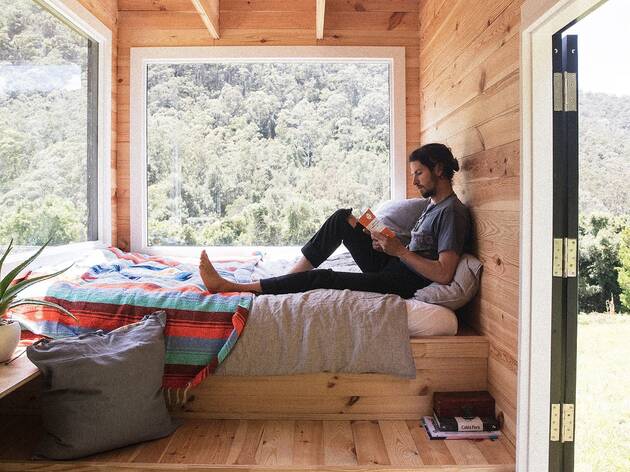 1/7
Photograph: Supplied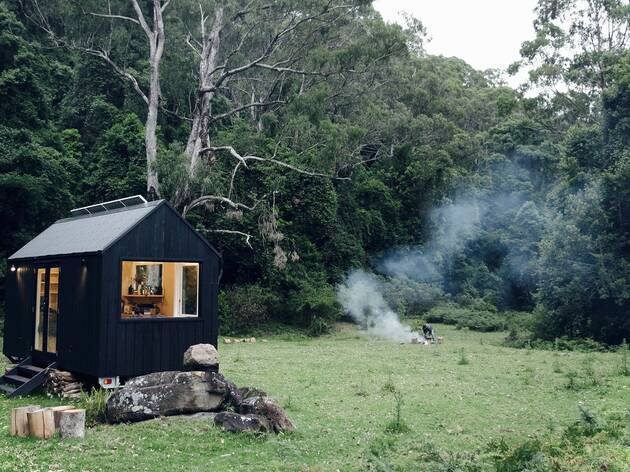 2/7
Photograph: Supplied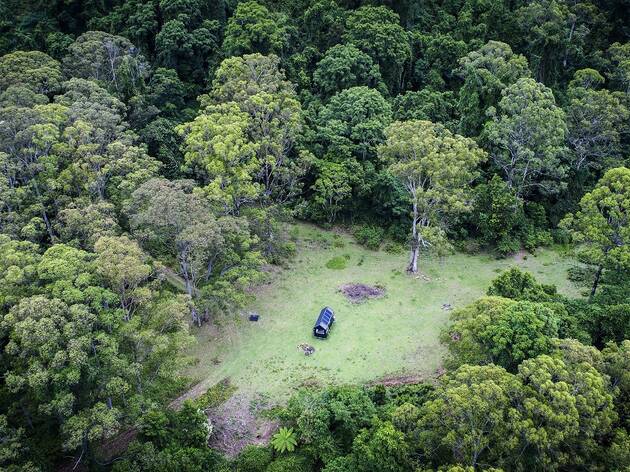 3/7
Photograph: Supplied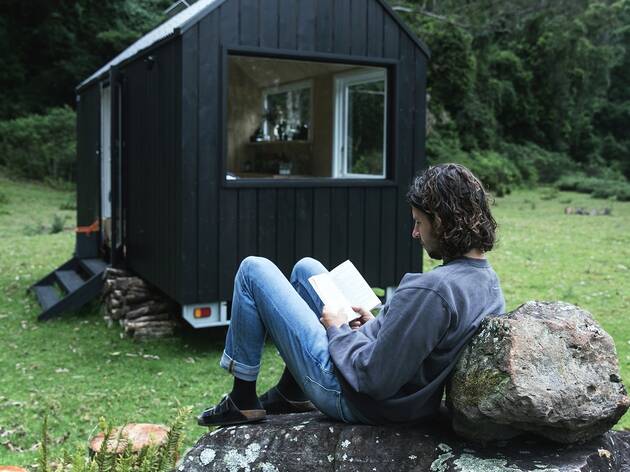 4/7
Photograph: Supplied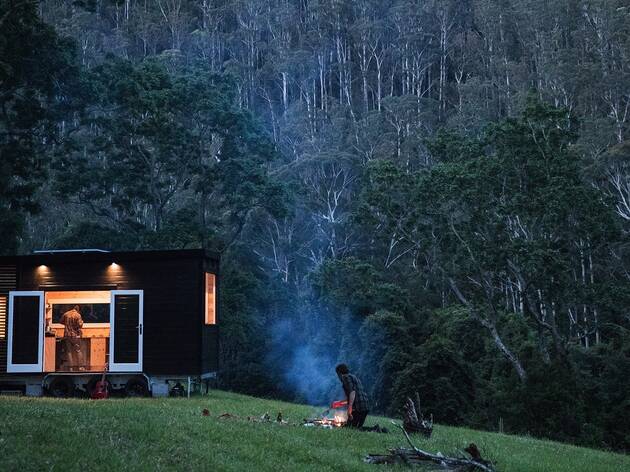 5/7
Photograph: Supplied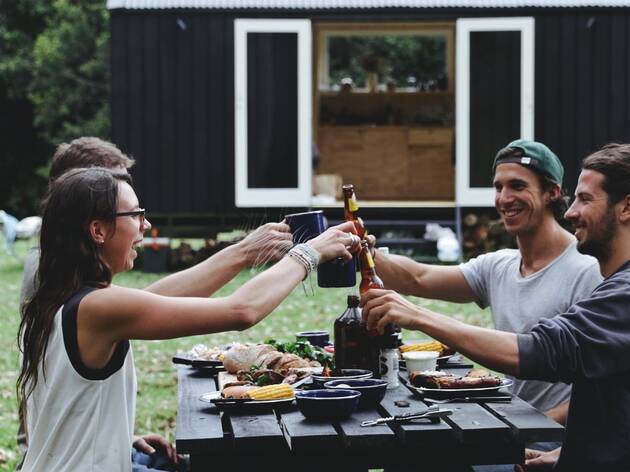 6/7
Photograph: Supplied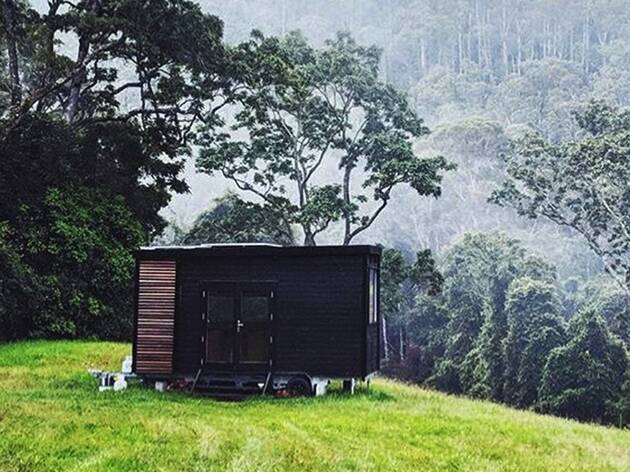 7/7
Photograph: Supplied
Time Out says
Ever wanted to stay in a tiny house in the middle of Victoria's wilderness?
I'm staring down at a tiny house from the top of a hill. It doesn't seem real. I'm surrounded by fallow farmland and a few friendly cows. There's dry grass and a barely worn path directing me towards my destination. I look at my phone; there's no reception. Great. I switch it off and start my descent towards Micah.
Inspired by the tiny house movement and the wonderful world of #cabinporn on Instagram, Unyoked is an Australian start-up that has launched a bunch of tiny homes in some of the country's most remote locations. In Melbourne, nine tiny houses feel (and look) like the middle of nowhere (even though many of them are only an hour and a half from the CBD).
It took twin brothers Cam and Chris Grant as well as their team of builders and eco-consultants only a year for their dream to become a fully fledged reality. "We were working our day jobs and getting the start-up off the ground for that whole period, too," explains Cam. "[We were] in the office by day and down in the wilderness at our construction yard by night. We learnt a lot during that time."
Specifically, they learnt that they weren't the only ones interested in switching off from the nine-to-five grind. "It's been incredible and humbling that so many folks are sharing our vibes," Cam says. "We've been booked out nearly every day of the week since we launched and have a waitlist of a few thousand looking to find their Goldilocks dates."
So what can you expect once you've found your ideal dates? The team keep the location of their properties secret until only a few days before you're scheduled to leave, so it feels like a true off-grid adventure. The cabins are small (they've nailed that Scandi minimalist vibe) but manage to fit in all the essentials: a sink, stove, compostable toilet, shower, provisions to get you through your stay (like a mini bar but with upgraded essentials to make pancakes, campfire lasagna, s'mores and Negronis), classic books (Kerouac, Twain; all the adventure classics) and one comfy-ass bed. The bed is placed right in the corner beside giant windows, so it seems like you're sleeping right out in nature (but without having to worry about ghastly winds or overly friendly bugs).
It's all about getting back to basics here – back to a time when we weren't attached to a 15-centimetre supercomputer every second of the day. Each cabin is solar-powered and self-sustaining. There's no Wi-Fi (it's fine, you'll enjoy it). Cam and Chris are big proponents for switching off. "Unyoked means literally to cease working, to be set free," Cam explains. "It's about not following conventions, turning away from the expectations of the nine-to-five, slowing down, and spending your time how you want to."
And that's exactly what I tried to do during my time at Micah. Books were read, walks were taken, windows were stared out of for longer than I care to admit. It's quiet, but not in a Wolf Creek kind of way. More in a there-is-not-a-soul-around-I-might-as-well-walk-around-naked kind of way.
Unyoked is growing its network of hideouts as we speak, so expect to find them popping up all over the country in remote locations. Staying overnight in one of the cabins starts at $223 a night, with a minimum two-night stay on weekends.
Details