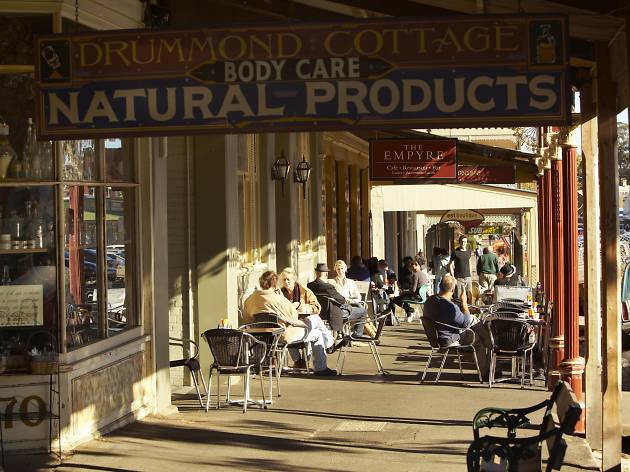 Weekend getaways: Goldfields
Discover a region of grand architecture, food, wine and contemporary art
See and do
We know you'll want to make cultural town Castlemaine a focal point, what with its live music at the Theatre Royal and Bridge Hotel, and flourishing art scene, but stop off in Harcourt when you come off the Calder Freeway. At the base of Mount Alexander are abundant orchards in the form of Harcourt Perry and Cider. Bress is a sustainable farm producing wine, cider, olives, honey and vegetables; taste it all at the cellar door, open weekends and public holidays.

A short drive away is the picturesque town of Maldon. Every July they celebrate Maldon in Winter, a festival of family-friendly events including a night market, art shows and a bonfire. To explore the hidden underground tunnels of a real gold mine that operated during the boom – some of them 225 metres deep – factor in a trip to the Central Deborah Gold Mine.

Eat and drink
It's fun to explore the laneways of Bendigo and chance upon a great bar or restaurant, but for those who like to plan ahead, the Dispensary Enoteca offers adventurous dining, extensive spirit and cigar lists, and boutique ale. There's similar browsing fun to be had in Ballarat, but you could schedule a cooking class at the contemporary Catfish Thai. Castlemaine has attracted many culinary-expert treechangers who have already reaped accolades in Melbourne. Try the Good Table, who do all the local foraging for you.

Stay
For the full historical experience, stay at Castlemaine's Empyre Boutique Hotel for French provincial furniture and lacy verandas. On the outskirts of Ballarat are the Loft Cottages – luxurious rustic accommodation for couples or for a girls weekend away. Art Series hotel the Schaller Studio celebrates Mark Schaller's colourful paintings.

Visit these Goldfields galleries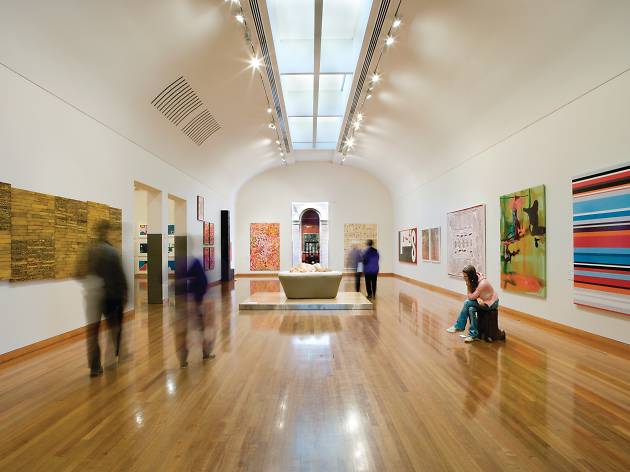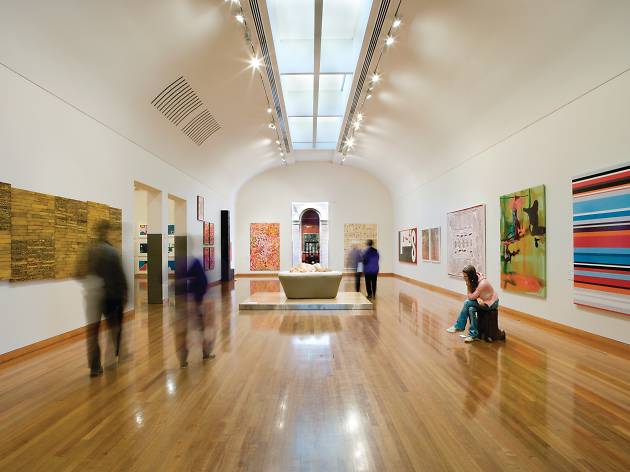 Visions of Victoria
1. Bendigo Art Gallery
Established in 1887, this gallery is the jewel in Bendigo's crown and regularly features world-class temporary exhibitions. The permanent collection includes an extensive selection of contemporary Australian art.
2. Castlemaine Art Gallery
This elegant Art Deco gallery was built in 1931, but the collection was founded in 1913 and includes contributions from Dame Nellie Melba and the family of watercolourist RW Sturgess. It's also a museum, with a thorough collection of gold-rush artefacts, and a Burke and Wills collection – Burke had been a police superintendent in Castlemaine.
3. The Art Gallery of Ballarat
This gold-rush era gallery is the oldest and largest of its kind in regional Australia. Among other things ,it houses a a major collection of Australian art from the 1880s to present day.