Getting to the seaside city of Geelong is an absolute snap from Melbourne, but most of us don't do it often enough. Sure you can easily get the train but we suggest packing the car and heading down the M1 to make a weekend of it. The trip is only an hour by car so you'll have lots of time to spend enjoying your trip.
There are so many things to see and do in Geelong, from award-winning art to fancy cocktail bars to chilled-out bushwalks and enjoying a glass or two on the deck of a secluded winery. Make the trip to unwind.
There's never been a more perfect time to hit the road and explore our state. 'Stay close, go further' as you rediscover every single corner of Victoria. And there is no better place to start than just across the bay. Here's our guide to road trippin' the area with options for day trips or staying a while covered.
Pick your trip:
Day trip
See and do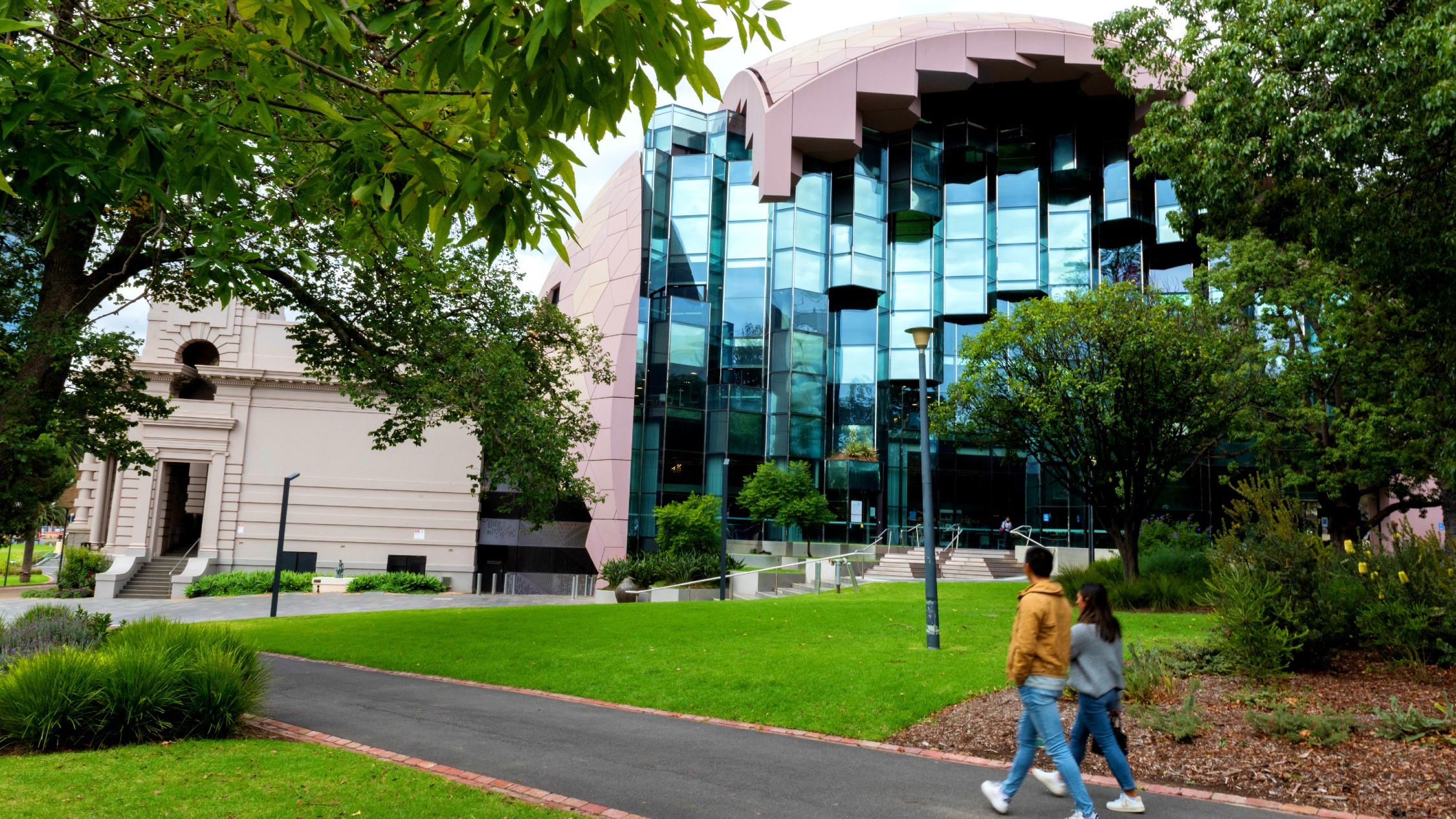 Geelong has been developing a well-deserved reputation as an arts and cultural hub, and it's easy to see why. Geelong Library and Heritage Centre is definitely one of the coolest libraries we have ever seen. It looks like a geode, with its smooth and round façade interrupted by facets of multicoloured glass. This architectural marvel overlooks Johnstone Park, whose manicured lawns are the perfect place for a coffee, picnic or to spend some time with a good book – and we know just the place to find one. There are also special events, exhibitions and public lectures held at the library.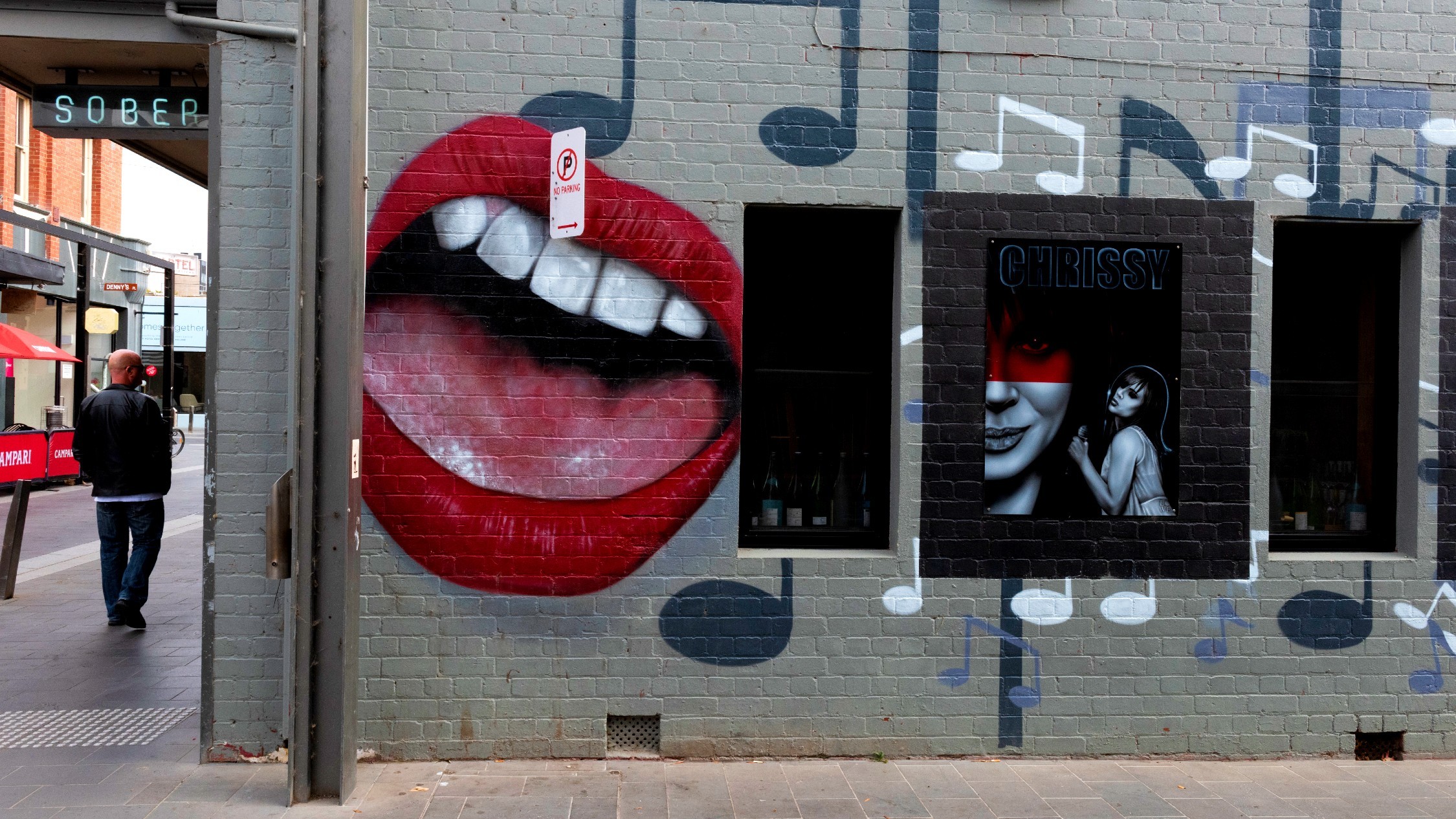 While you're on Little Malop Street, which is home to Geelong's thriving arts scene, as well as numerous bars, restaurants and cool shops, make sure you take a look around. There is a lot of street art on this strip, with giant murals on many walls and tiny, tucked-away pieces hiding in plain sight.
Just a ten-minute walk from the library you'll find the National Wool Museum, which is well worth a look. Numerous machines from Victoria's wool-making past and present are on display, including a working loom, which staff demonstrate at intervals. Be sure to check out the new permanent exhibition On the Land – Our Story Retold, an interactive display starting in Wadawurrung Country (the traditional owners of the land) and moving through changes to wool farming and the environment over time. All that wool making you yearn for a fleecy jumper for yourself? The National Wool Museum has a small gift shop with finely crafted jumpers, hats, scarves and other woollens to ward off the Geelong seaside breeze.
Eat and drink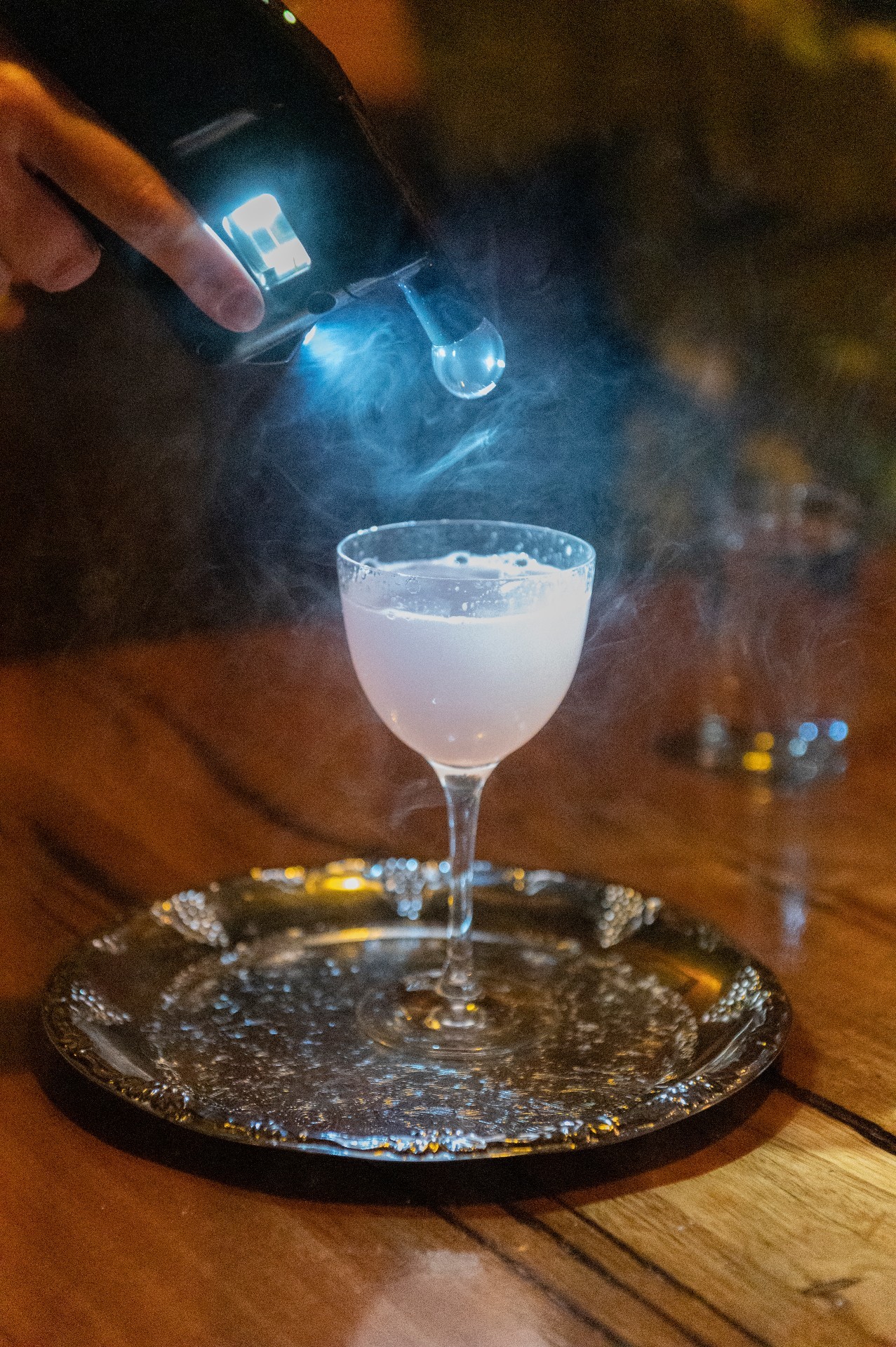 There is one bar in Geelong that everyone recommends: Prohibition-themed speakeasy 18th Amendment on Little Malop Street. It's up a nondescript wooden staircase and has only a small wooden sign, but once inside, the cocktails are anything but shy. The bar has come up with an extensive cocktail list that includes playful twists on classics, as well as completely novel drinks. One whizzbang option is the Jitterbug, a sweet play on Al Capone's favourite cocktail, the Southside. An edible bubble is served atop the drink, filled with peppermint smoke for you to inhale as you take your first sip and pop the bubble. The housemade fairy floss liqueur in the drink makes it sweeter than a typical Southside, and the bubble is just plain fun.
Make sure you check out Geelong's famous foreshore while you're in town, and a great jumping-off point is Sailors' Rest. The multi-level seaside venue shifts from laid-back café during the day to popular dinner spot at night. The menu is uncomplicated, including things like veggie risotto, chicken wings, parmas and fish and chips, and if drinking in the views isn't enough, you can wash down your meal with one of numerous wines by the glass, most of them local.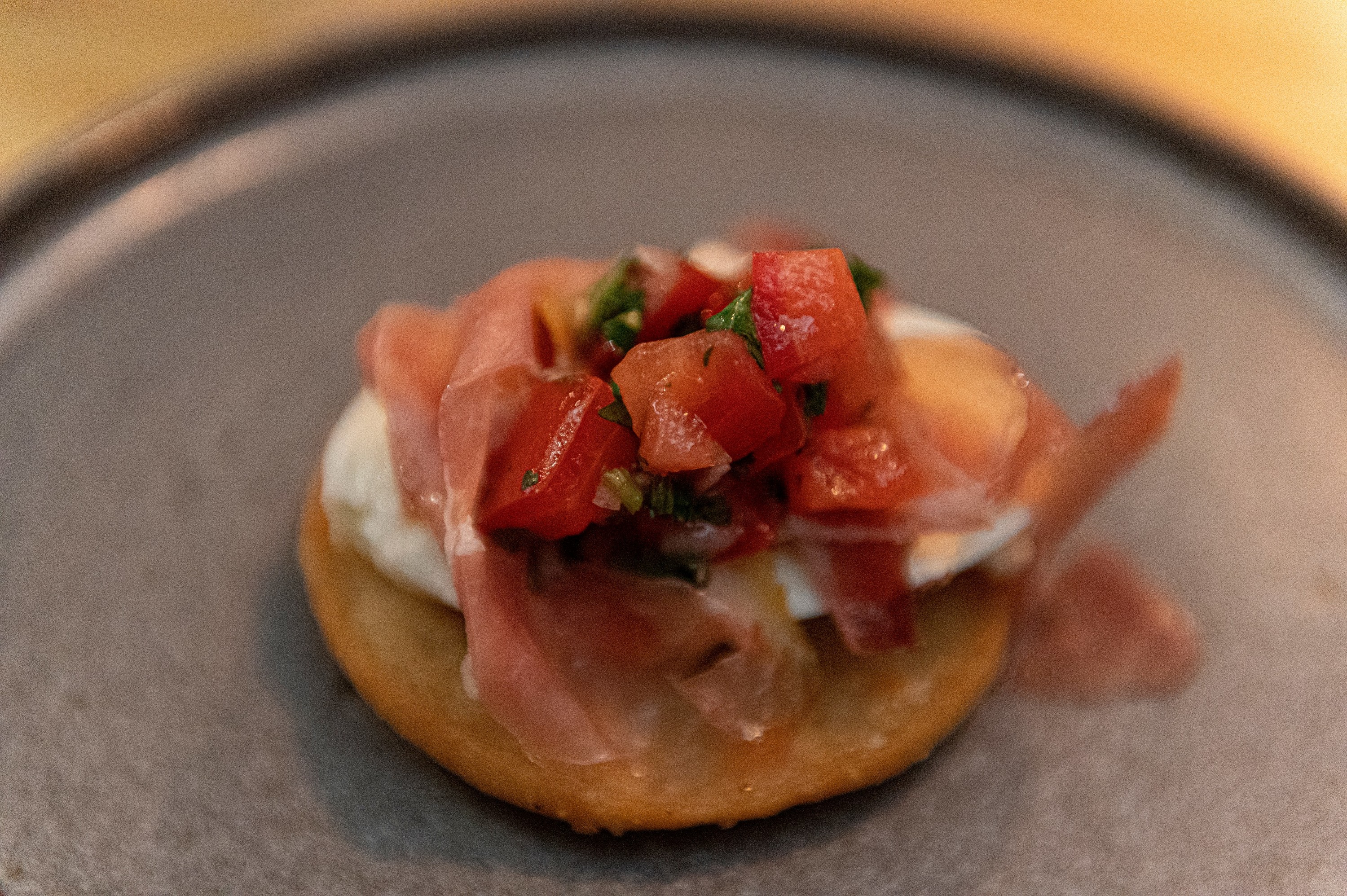 Before driving back to Melbourne, visit nearby Alma for dinner. The South American-inspired menu is clever, creative and fresh, and we recommend you opt for the $65 chef's selection menu and leave it up to the experts. The jamon and buffalo mozzarella arepas with tomato salsa are made open face and are worth the hassle of figuring out the best way to eat them (the best way we found: cut with a knife and fork, then eat the pieces by hand). The rockling ceviche with coconut cream, lime and cumin comes in a coriander oil and is a masterclass in why these ingredients are best friends.
Stay a while
See and do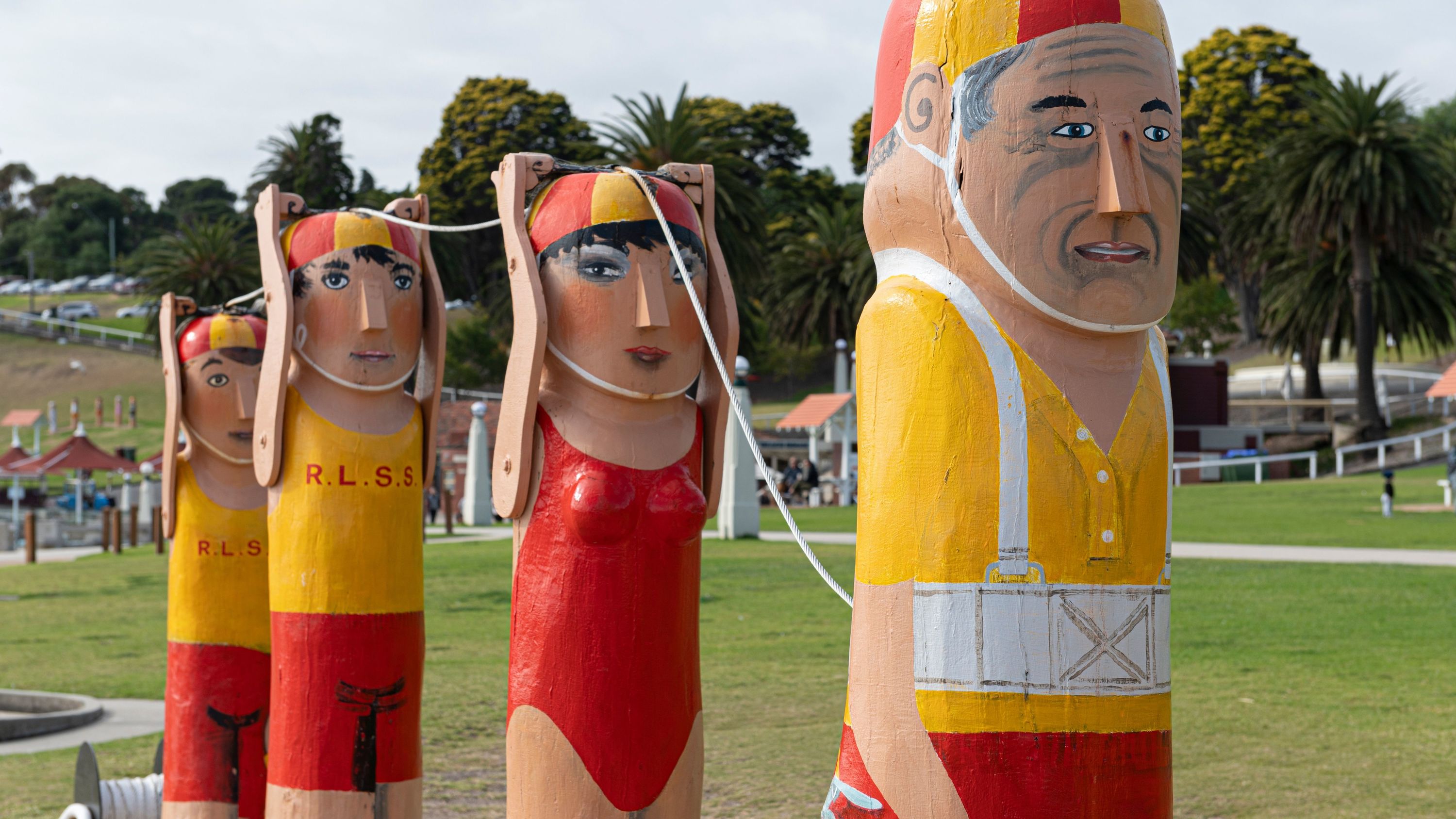 If you have the time and a car, Geelong and the surrounding areas have plenty to offer for a weekend stay. Start your day by going for a stroll along the foreshore, between Eastern Beach and Cunningham Pier. Unlike in most cities, Geelong's waterfront is right in the heart of the city, so you can enjoy a short walk (or a dip, if the weather's good) without having to travel out of town. You'll see Geelong's famous painted bollards dotted along the foreshore, and make sure you walk to the end of the newly completed Wangim Walk, a boomerang-shaped wave attenuator. It's the closest you'll get to being able to walk on water.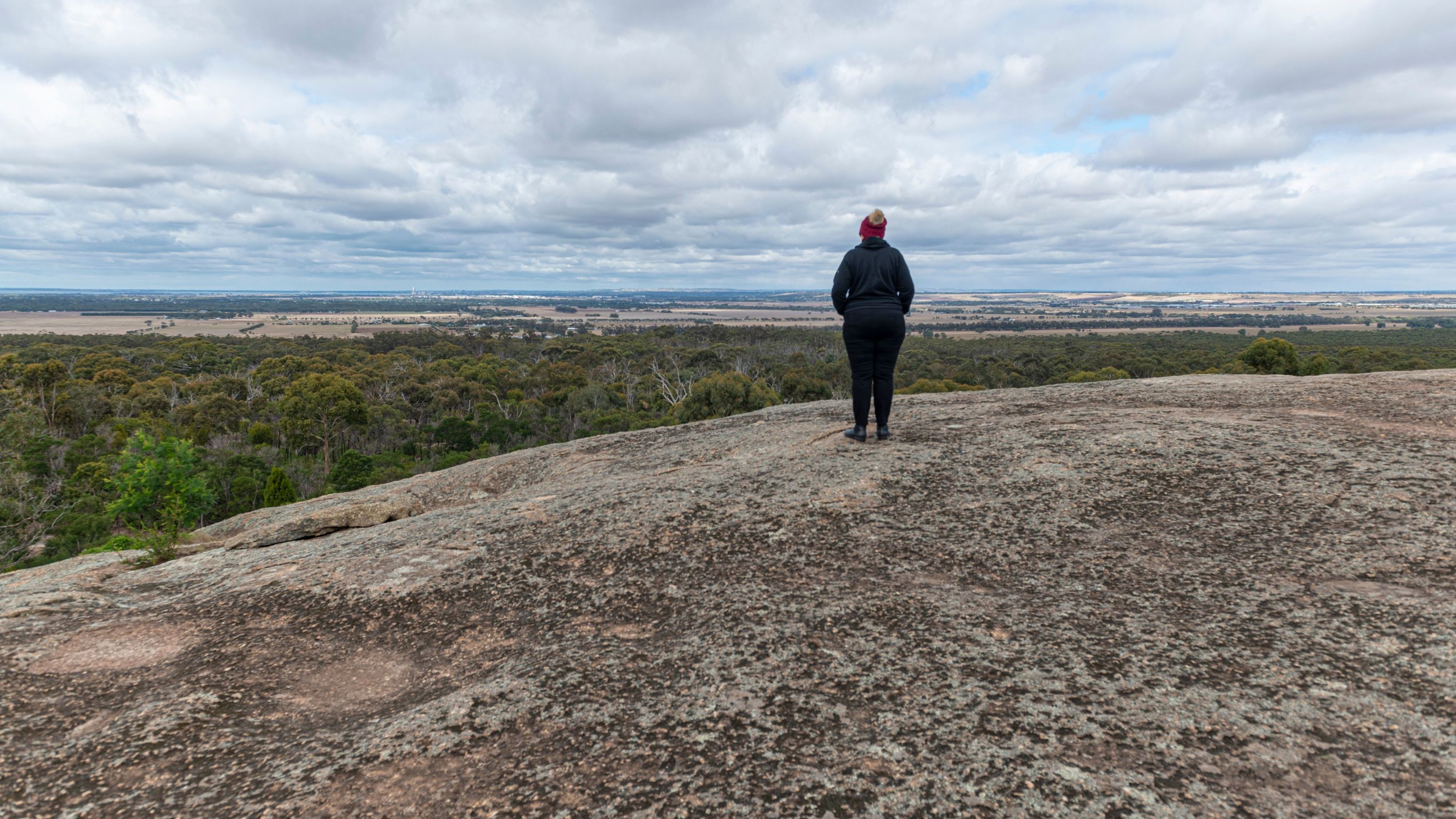 For those up for more of an adventure, You Yangs Regional Park is only a half-hour's drive from Geelong. The park has numerous tracks for walkers of all abilities, from the gentle Big Rock walk (which will take you past the eponymous geological feature) to the six-hour Saddleback-Chainsaw-Plantation-Lumberjack Loop track, which includes some steep climbs. Many of the trails here are suitable for mountain biking, and unusually for a park, you can bring dogs, as long as they are kept on lead. There are plenty of picnic spots, and you can even go horseback riding in some areas of the park.
A bit further out you'll find Brisbane Ranges National Park, which is about an hour outside Geelong city. This park is for more serious bushwalkers, though there are also picnic areas and plenty of lovely views without having to break a sweat. If you have the time and inclination, the Anakie Gorge Loop is very popular, taking you through a dry gorge and up to a lookout point with vistas over an endless leafy canopy.
Eat and drink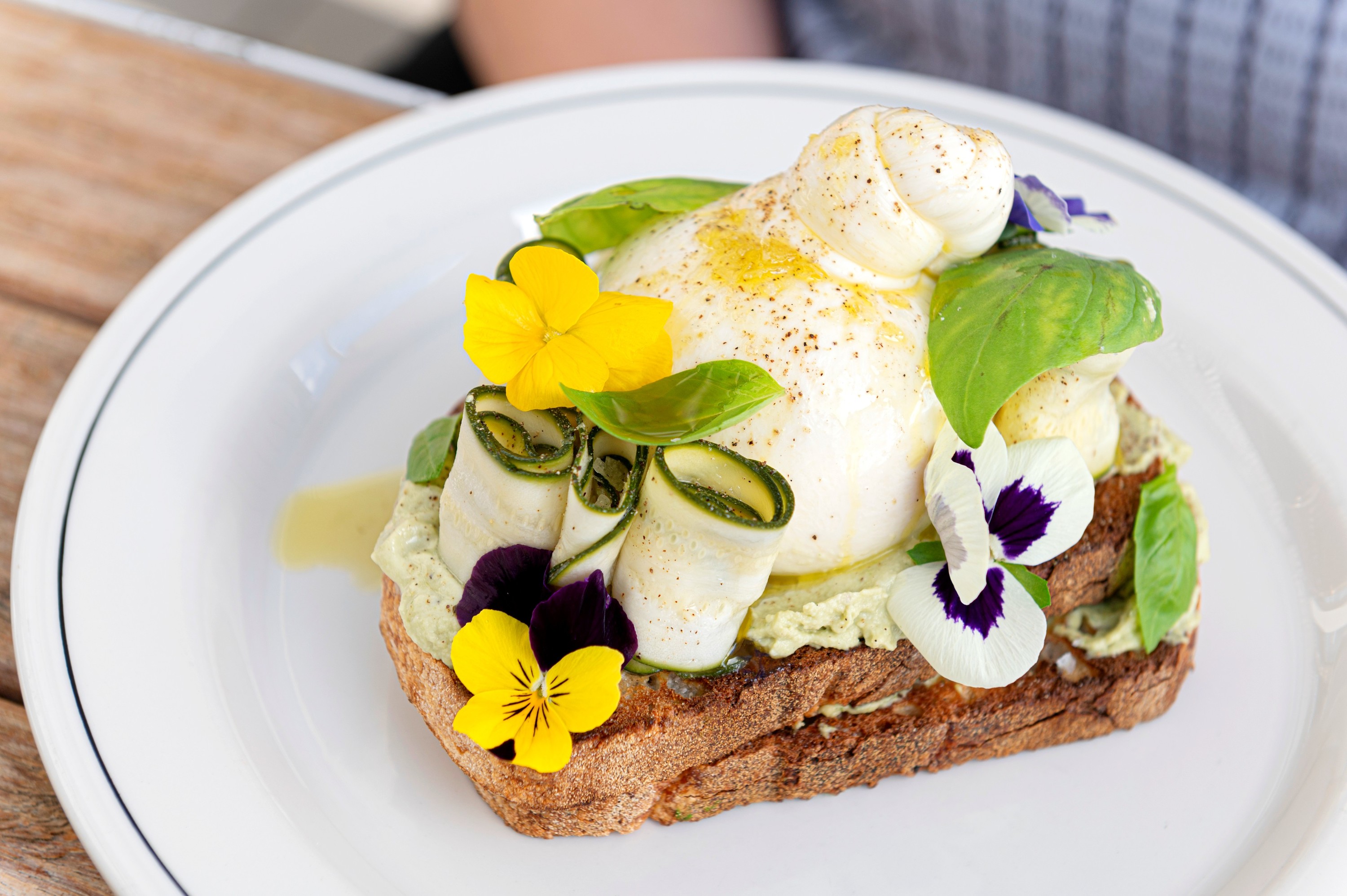 Start your day with breakfast at the Beach House Café, which jazzes up breakfast staples like avocado on toast and herbed eggs with fancy knife work and edible flowers. The food is as gorgeous as the beachfront views, and yes, both will look great on your Instagram feed. But it's not a case of form over function here, with the menu well thought out, creative and utterly delicious.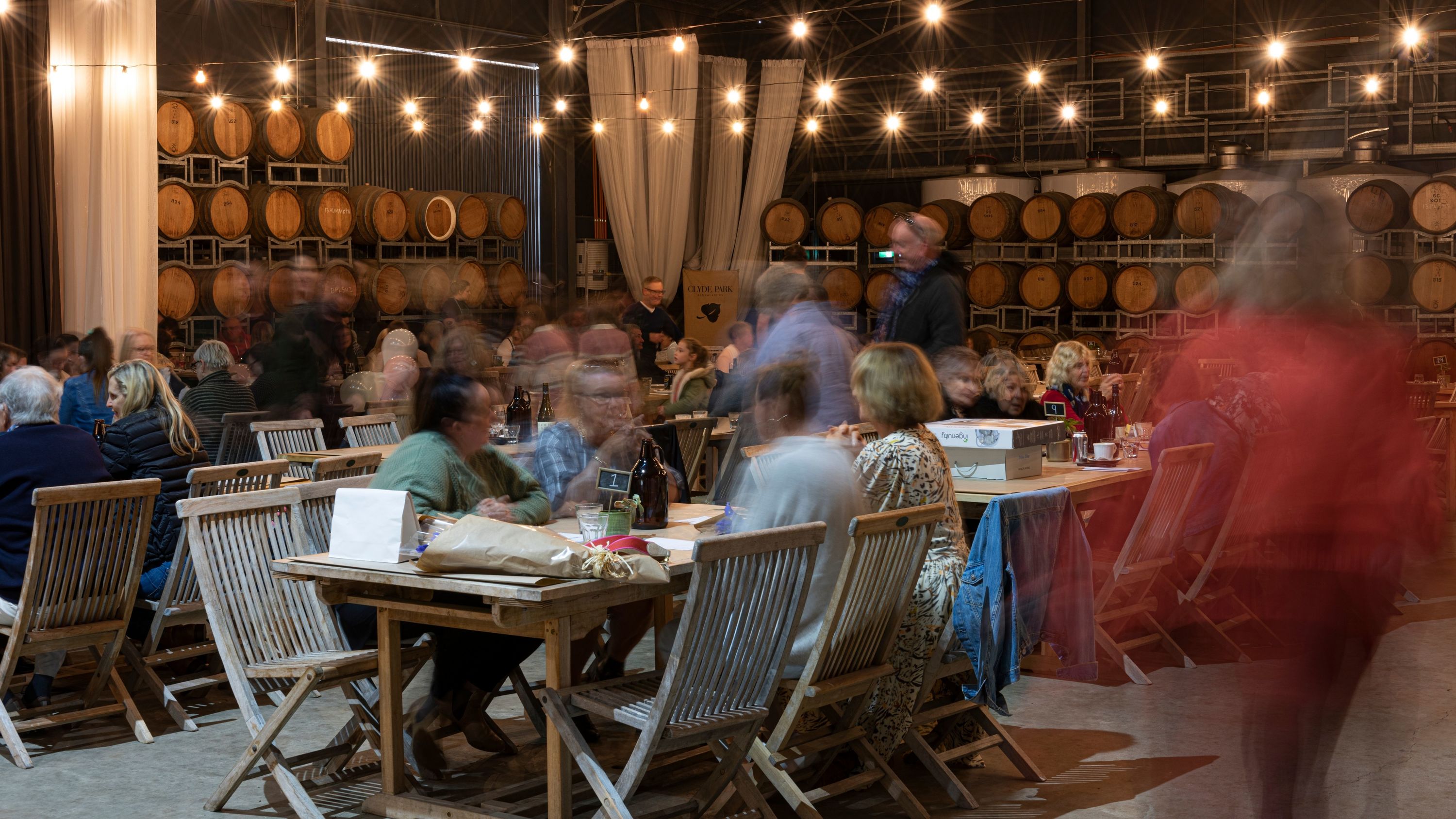 If you're drawing straws to determine who the designated driver is, you better hope it's not you if Clyde Park Vineyard and Bistro is on the itinerary. The winery covers just 16 hectares of rolling hills, and within that small region are three separate micro-climates, optimal growing conditions for the varietals grown here, like chardonnay, pinot noir and shiraz. You can do a $10 Estate Collection wine tasting, but we recommend shelling out the extra dough for a $20 per person Premium Masterclass or $30 Taste Clyde Park sessions. They are extremely passionate about their wines here, and you definitely want to take your time over a tasting and compare releases, years and even adjacent blocks in the vineyard, which produce wildly different drops.
A further 25 minutes down the road you'll find Del Rios winery, which boasts equally gorgeous vineyard views from the deck, recently renovated for the wedding of one of the owners' sons. Keep an eye out for one of the friendly llamas grazing in the nearby paddocks. You can choose your own adventure here based on your wine preferences and taste reds (pinot noir, cabernet sauvignon, shiraz, tempranillo), whites (sauvignon blanc, chardonnay and marsanne), sparklings or the 2017 vintage experience, showing off a wide variety of varietals from 2017, one of del Rios's best years. The knowledgeable staff will take you through each drop here, and you'll have plenty of time to compare and enjoy. A delectable Spanish menu is also available for lunch (Friday-Sunday) or dinner (Friday only). Most of the menu is tapas style, so bring friends and be willing to share.
Speaking of sharing, Nova Balinese Kitchen also has a menu that's best with friends. You can't go wrong here, but you can go extra right with the chicken curry in coconut milk and lemongrass (kuri ayam) and the slow-cooked half-duck with lemongrass and ginger (bebek betutu). But as we said, there are no bad choices – except skipping dessert. That would be a bad choice, as pandan pancakes filled with coconut and palm sugar (dadar gulung) and pandan-infused black rice pudding (bubur hitam) are well worth saving space for.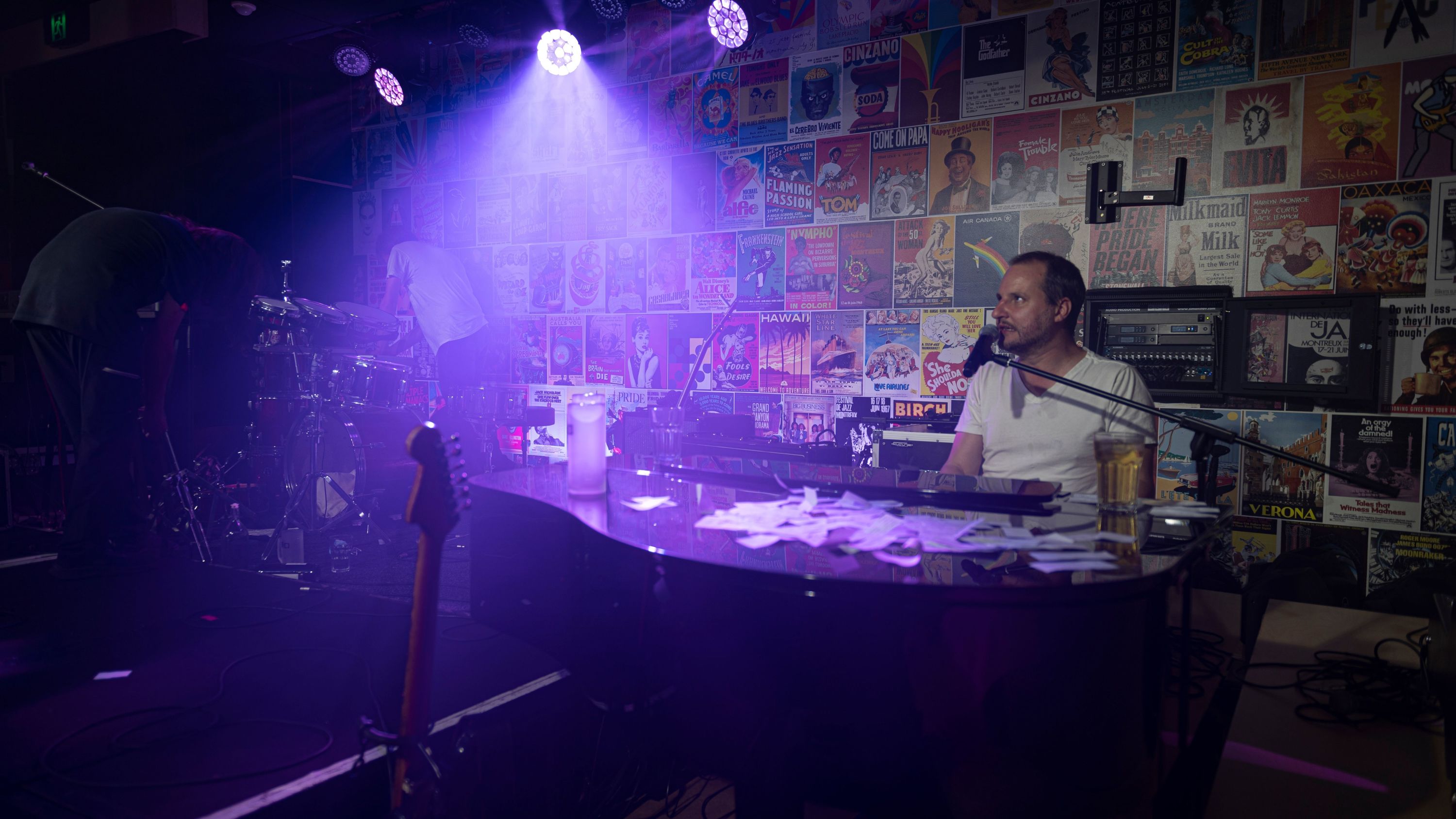 Want to know where the party is happening? Kick up your heels at Geelong institution Piano Bar, on Little Malop Street. This is no sedate lounge singer playing jazz standards, though. It's more like live karaoke, as patrons write requests on slips of paper and hand them to the pianist, who belts them out or accompanies singers or other musicians on stage. But the real singers are the crowd, who get well into every number. Sometimes there are bands, sometimes drag shows, and always, always there's a good time.
Stay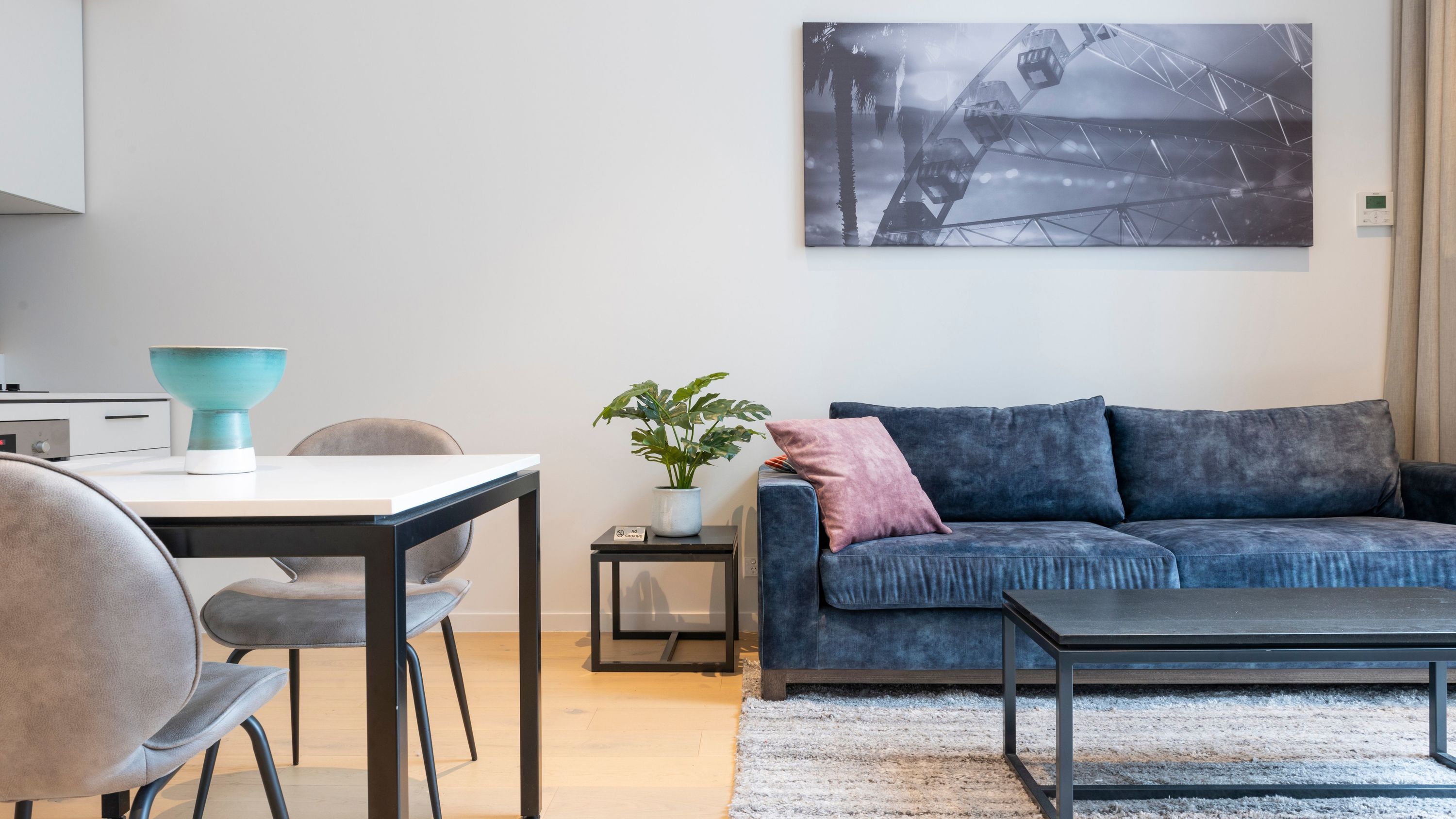 There has been a hotel on the site of Geelong's R Hotel, on and off, since the late 19th century. And as the spot is a five-minute walk to the beach in one direction and a five-minute walk to entertainment precinct Little Malop Street in the other, it's pretty easy to see why. Now comprising luxury apartments, the R Hotel offers self-catering accommodation with all the modern conveniences, including Fisher and Paykel dishwashers, full-sized refrigerators, cooking facilities, washing machines and dryers. Play your cards right and you'll swing a room on the beach side of the building, with lovely views of the ocean and Ferris wheel at the end of the street. Some of the apartments are also pet friendly.