When was the last time you hit the road and visited Phillip Island? If your answer is 'when I was a kid', then it's well past time to take a short trip to an entirely different world.
There are so many gorgeous corners of Victoria, filled with nature, beaches, sunsets, delicious restaurants and funky bars, and right now is the best time to explore them all. We've teamed up with Visit Victoria to help you Stay close, go further as you travel throughout our fantastic state. One of the must-visit parts of our state is Phillip Island, which has long been among Melbourne's favourite place to relax and play.
The traditional lands of the Bunurong people, Phillip Island is about a two-hour drive from central Melbourne, making it the perfect place for a day trip or weekend away. Crossing the bridge, you'll feel the tension of everyday life melting away as you adjust to 'island time', as the locals call it. Here's everything you need to see, eat and drink on a road trip to the wildlife-filled island.
Pick your trip:
Day trip
Phillip Island is just a two-hour journey from Melbourne, so if you get up nice and early you can be there and back in a day. You won't be able to see the famous Penguin Parade, unless you don't mind making the trip back in the dark, but you will be able do heaps of activities, from gorgeous bushwalks overlooking breathtaking vistas to go-karting the famous Motorcycle Grand Prix track yourself, in miniature.
See and do
If you're feeling energetic, make sure you leave time for one of Phillip Island's many scenic walks. The biggest bang for your walking buck is at the Nobbies, a clifftop area with 500m of boardwalk out to an explosive blowhole. The Nobbies area is at the very tip of the island, and you'll get gorgeous views out over the sea as you walk. Our tip: wear warm clothing, even in summer. It's the coldest part of the island, and the wind is fierce. Warm up with hot food and drinks at The Nobbies Fish and Chippery in the visitor centre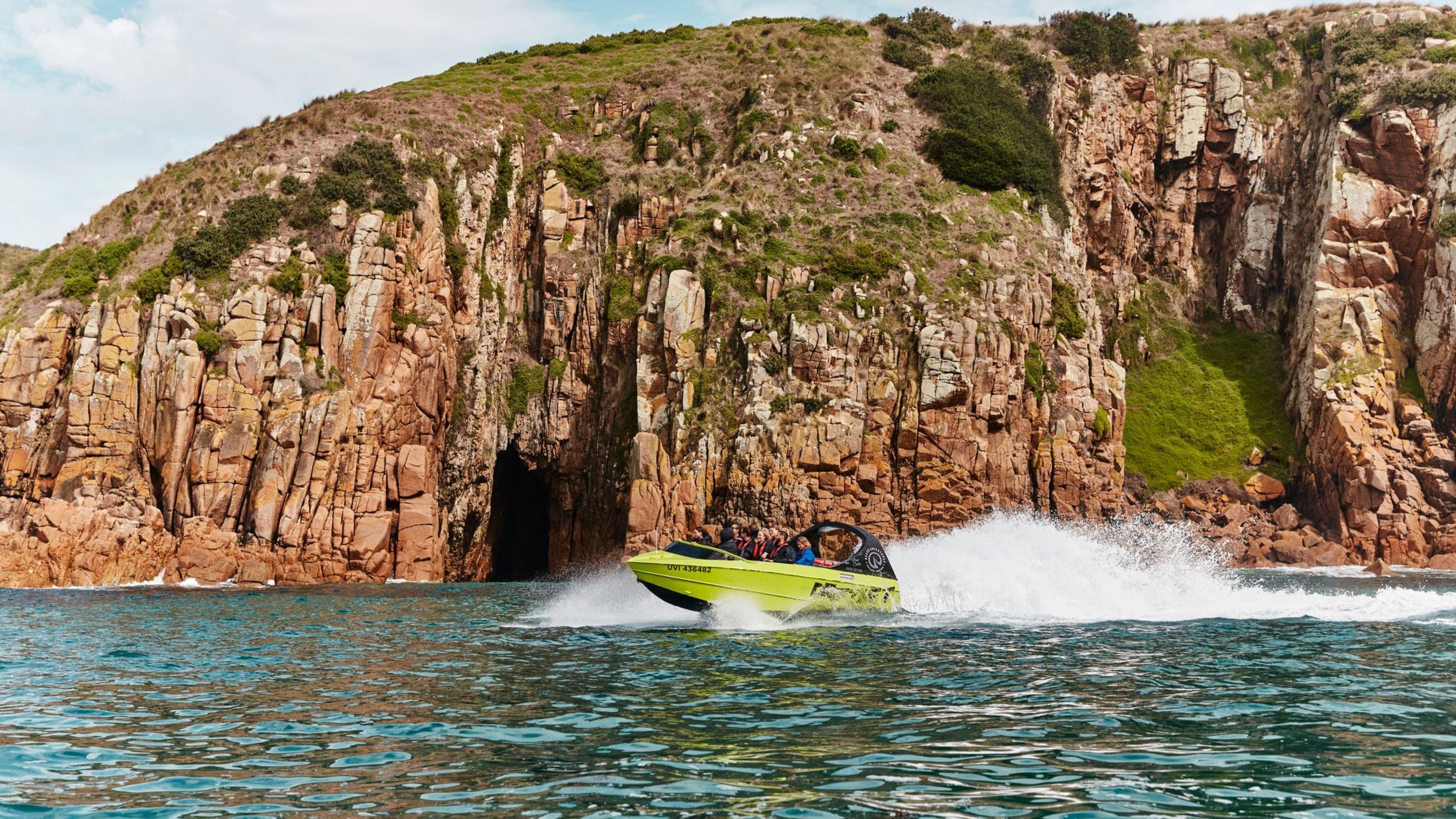 If you want your animal encounters kicked up a notch, Ocean Adventures offers snorkelling and scuba diving around the island. Underwater kelp forests attract dozens of fish species to the waters around Phillip Island, and scuba diving and snorkelling are fantastic ways to explore sheltered coves and gorgeous underwater worlds. Ocean Adventures offers Yamaha Sea Scooters to pull snorkelers along underwater, making crossing distances a breeze. There are also numerous other aquatic offerings, including jetskis, a scuba school and rides on the cheek-flattening Thundercat. The super-fast boat will take you past jaw-dropping sea caves and cliffs, and you might get lucky enough to see some of Phillip Island's many seals.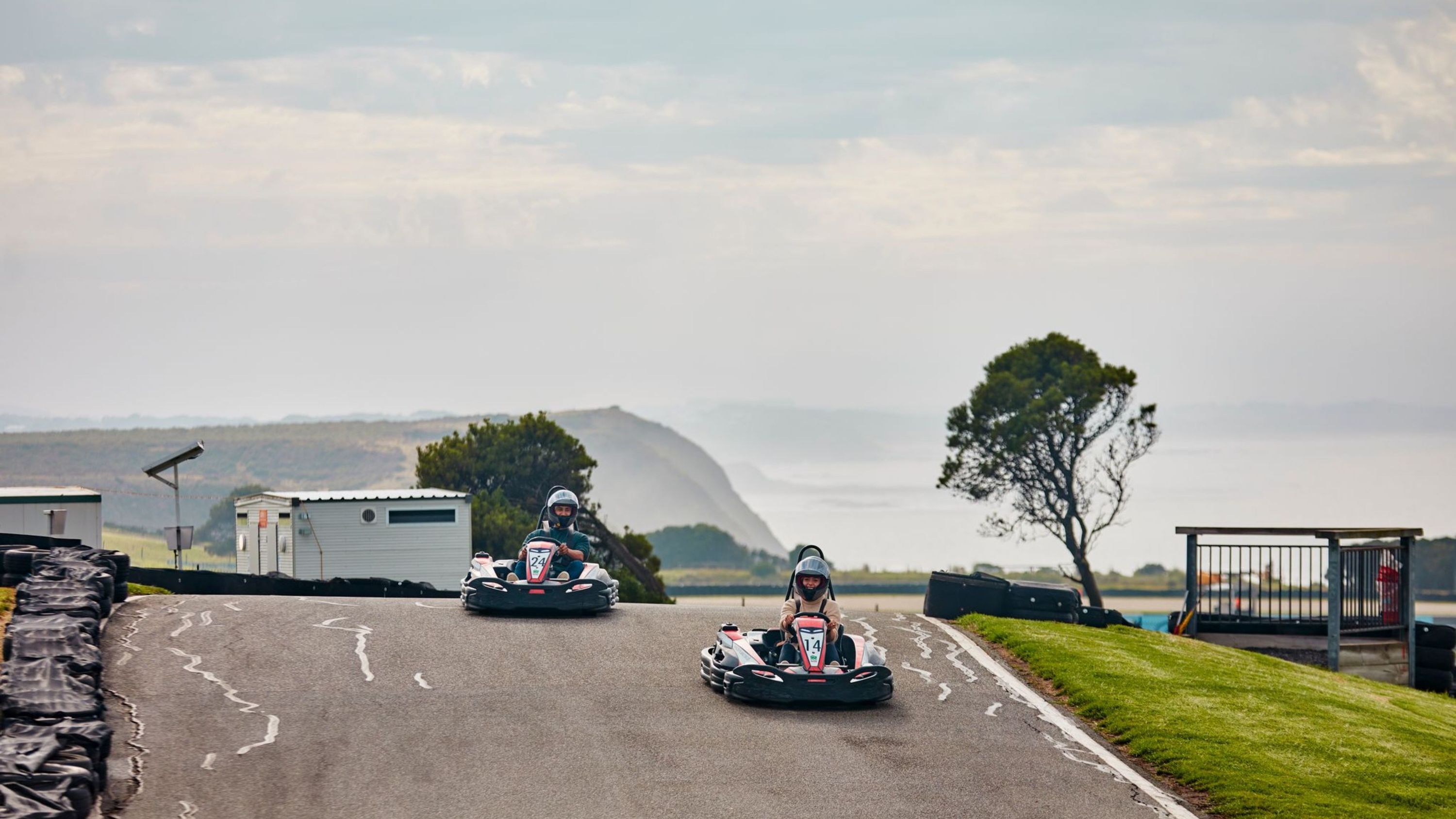 During the Motorcycle Grand Prix, check out the action on the waterside track. If the GP isn't on, you can try out on the track and feel the wind in your hair yourself – kind of. There's a Go-Kart track set up next to the real GP track, matching every twist and turn in miniature. The 4.445-kilometre real circuit is duplicated as a 750-metre Go Kart track, and if you've got the goods, you can end up on the Go-Kart version of the winner's podium. Once you've raced your fill, you can wander through the exhibits at the History of Motorsport Display on site, including 25 Grand Prix motorcycles.
Eat and drink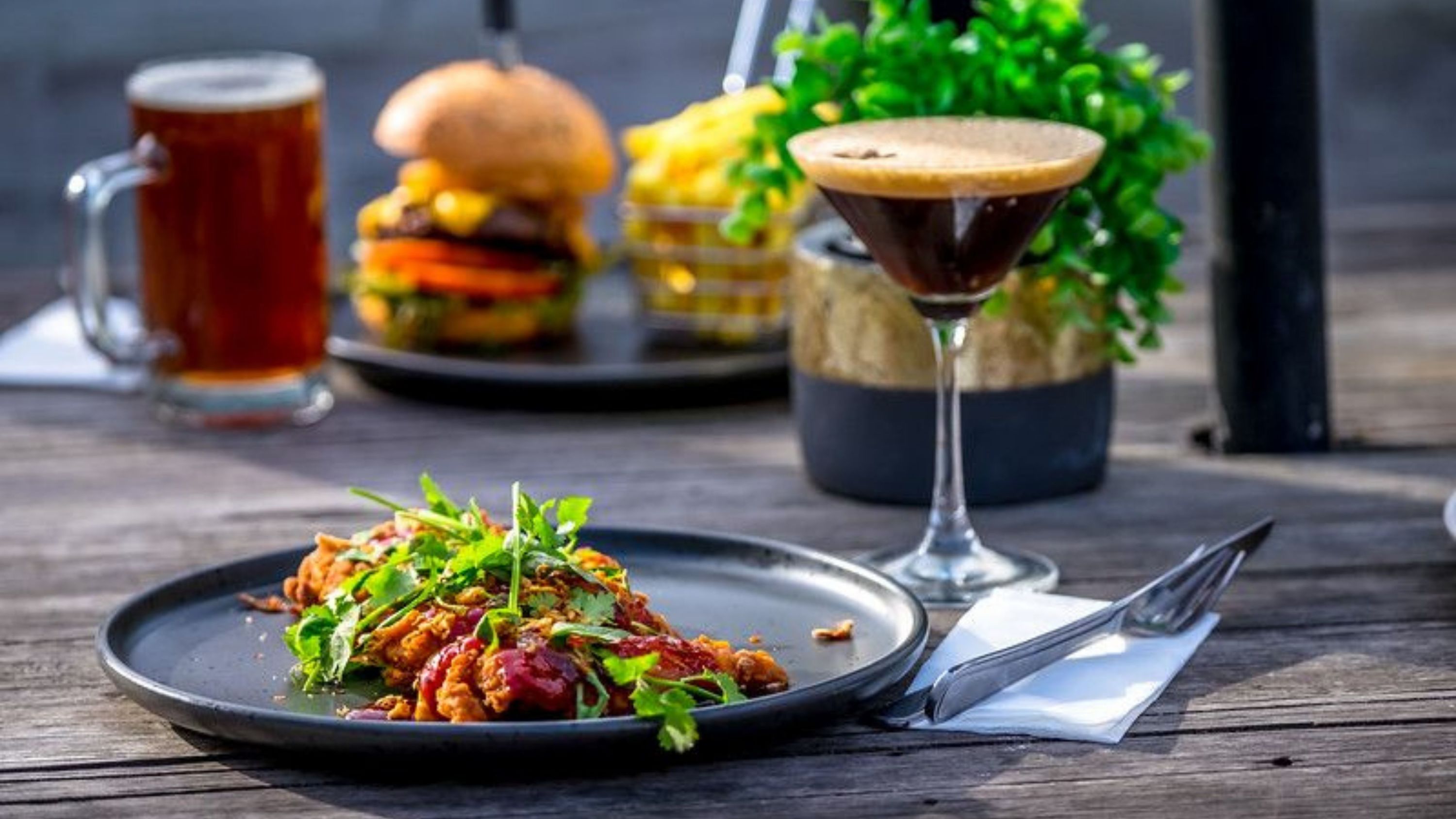 They take their food but not themselves seriously at Cheeky Goose Café. There's a smoker working around the clock behind the restaurant on things like Jack Daniels sauce ribs, pulled pork and spicy pulled beef. Desserts are made in house (sadly, we were too full to try them, which speaks to the quality of the mains), and even the humble burger is given the gourmet treatment, with high-quality beef minced in house and seasoned with just salt and pepper before being given a perfect char on the grill. But the team are most proud of their fried chicken, which has a reputation throughout Phillip Island and beyond as some of Victoria's best. The warmly spiced coating has a pleasing, hearty crunch, and the meat inside is juicy and tender. The venue is also a brewery, with several of its own beers on tap.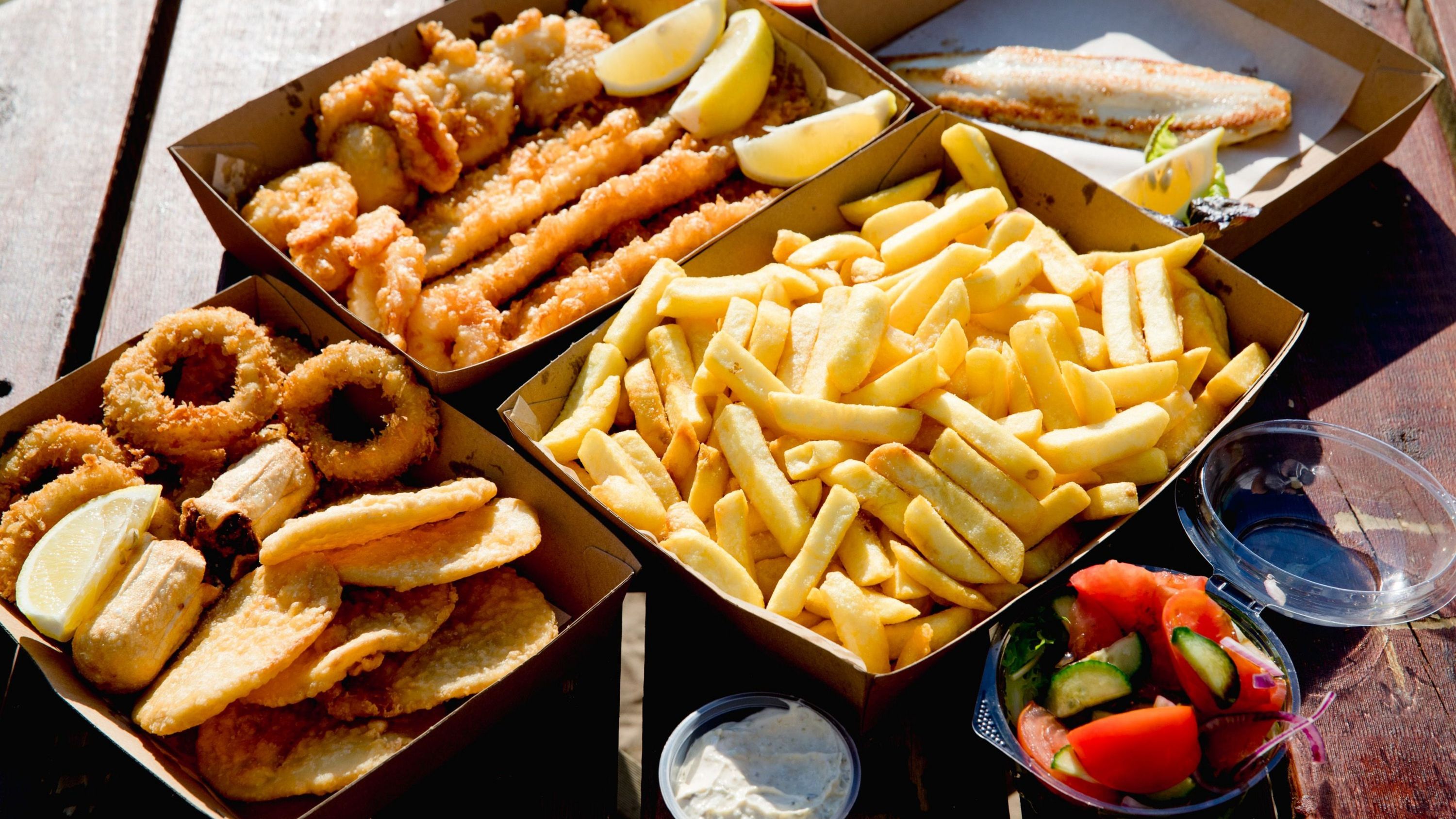 The pelicans of Phillip Island are almost as famous as the little penguins, and every day at noon the staff at the San Remo Fisherman's Co-op feed them right on the San Remo foreshore. Used to their routine, the pelicans gather in huge flocks to enjoy fresh fish, while visitors enjoy the show. But the Co-op doesn't give all the fish to the birds: fishers go out every day to sustainably fish lobster, scallops, gummy shark, snapper, flathead and more. You can get amongst the action too, with fish and chips made from catches straight off the boat. There are fried and grilled options, as well as fish and chipper staples like potato cakes, calamari rings and fried prawns.
Stay a while
See and do
There's so much to see and do in Phillip Island that you'd do well to consider an overnight (or several nights) stay. The 5km return Pyramid Rock to Berrys Beach walk is well worth your time, if you have a few hours. The clifftop walk offers pretty spectacular views, and the path is wide, mostly flat and easy to navigate. There are a few steps and undulating terrain, but for the most part it's easy on the calves. The Berrys Beach end of the walk is along a paved road, but most of it traverses grassland. Keep an eye out for wallabies and whales passing by in the winter.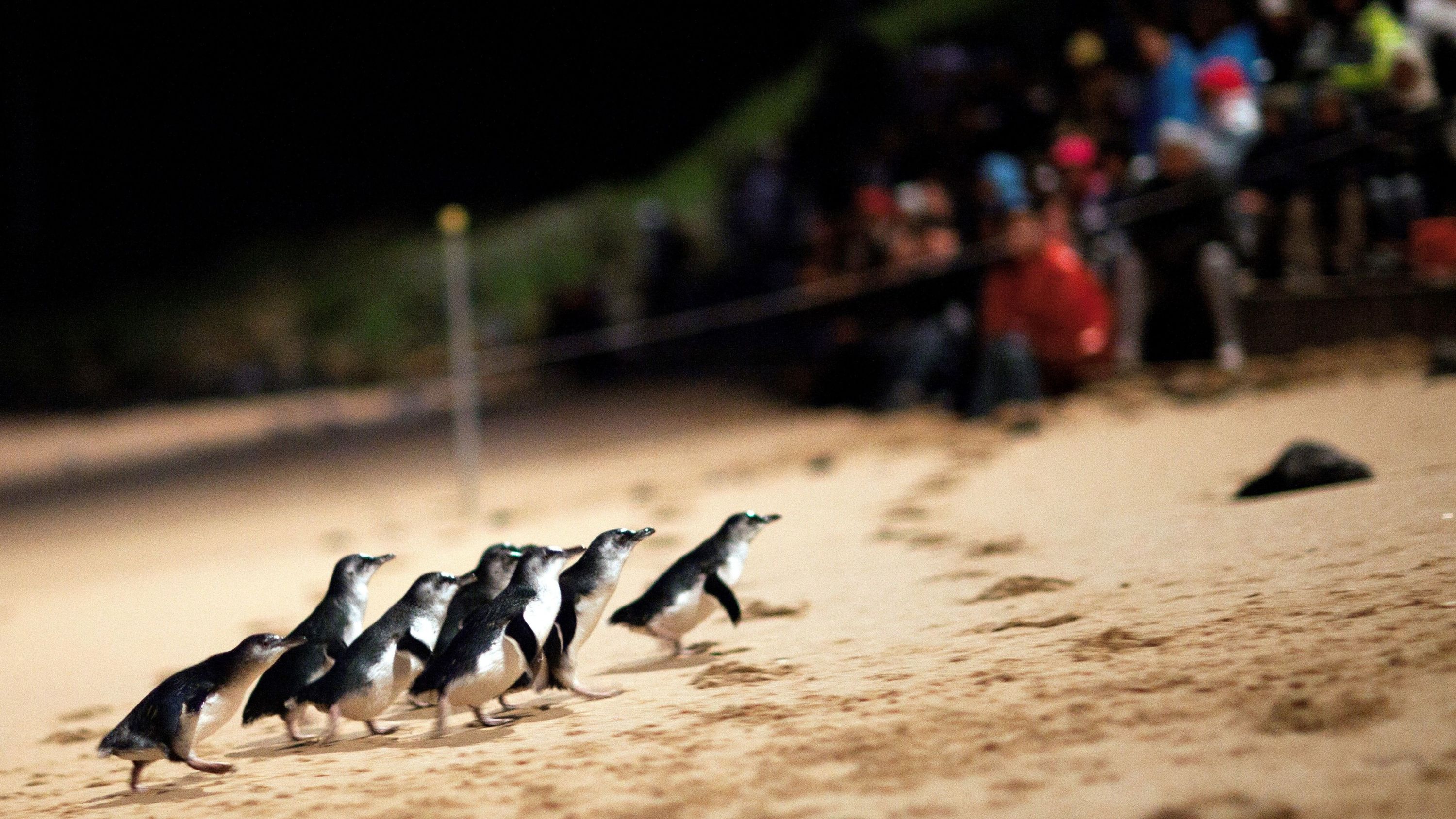 If you are staying the night, you really do have to see Phillip Island's famous little penguin parade. These tiny birds (also called fairy penguins) come in from a hard day's fishing at sunset every night of the year, parading up the beach to their burrows in the sand dunes. Thousands of little penguins nest here, and more than a thousand make the journey from sea to burrow each night, unfazed by the hundreds of people who turn up to watch them march. For primo penguin viewing you can opt for the Penguins Plus area, which will get you within a metre of the tiny critters, close enough to hear the slap-slap of their little flippers on the wet sand. You'll still get to see plenty of penguins if you buy tickets for the general viewing area, and keep an eye out for flippered friends as you walk back along the boardwalk to the visitors' centre. You'll see plenty waddling very close to where you're walking, and if you're lucky you will witness family reunions as adult penguins rejoin their offspring to share in the day's fishing.
Eat and drink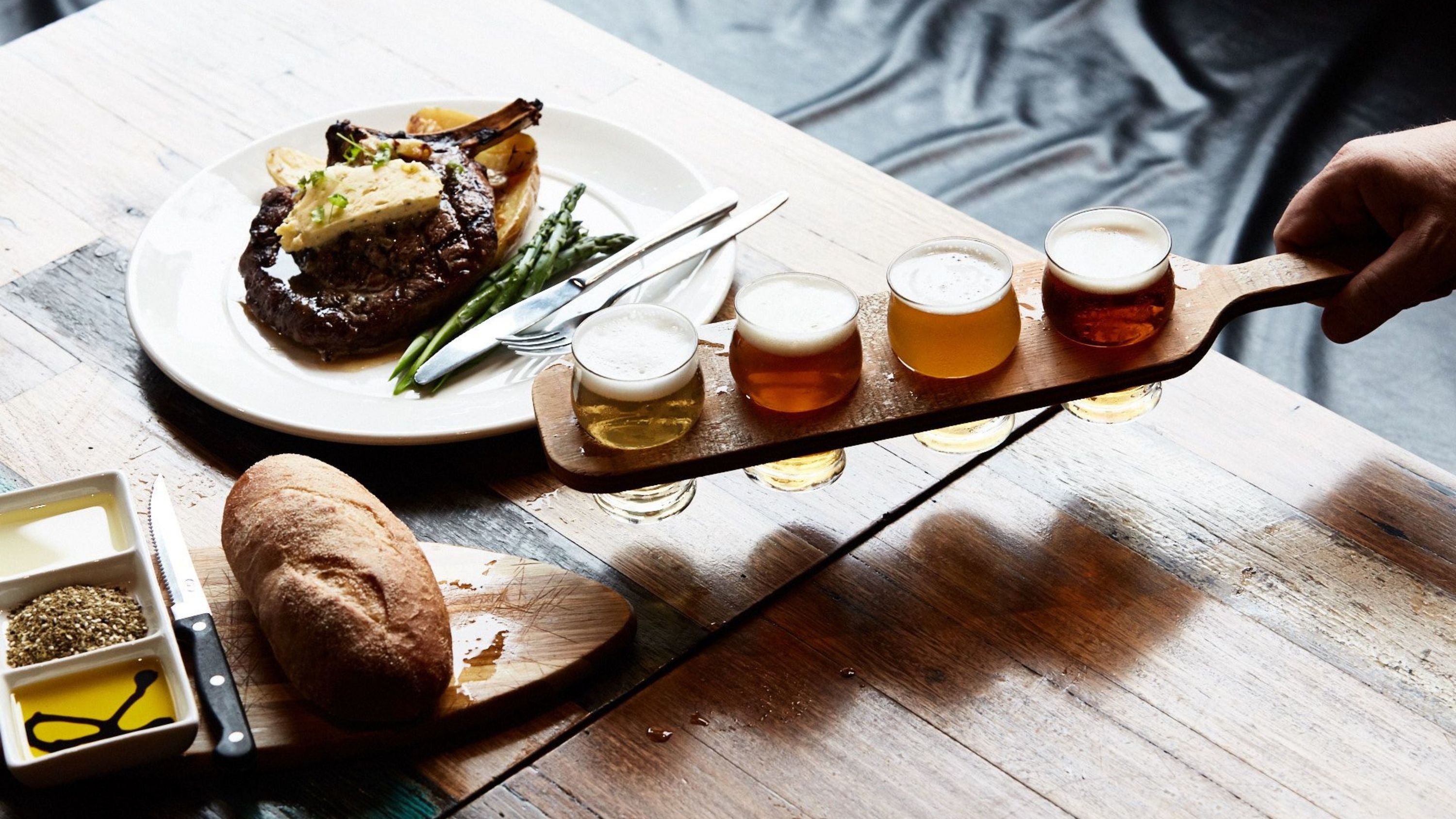 Fan of handcrafted beer? Make Rusty Water Brewery Restaurant and Bar, home to Phillip Island Brewing Co, a stop on your itinerary. The menu features hearty pub classics like pie and chips, parmas and slow-cooked lamb, and there are vegetarian and vegan options too. Beers are made on site and include brews like the Shipwreck IPA, Koala Pale Ale (part of the profits go to koala conservation), Pure Pilsner, Sunset Golden Ale and Pyramid Brown. There are also more unusual beers, like the Mango Guava Sour and collaborations with local businesses on the island.
For those more into cocktails than beers, Hotel Phillip Island is the place to be. You'll feel like you're in the movie Cocktail as you watch bartenders flip bottles and pour from great heights, as staff here are into flair bartending. If you can tear your eyes away from the drinks service, you'll be able to gaze out across the ocean, with the bar smack bang on the waterfront. If you fancy a nibble, you can order tapas, gourmet pizzas or traditional pub meals.
Stay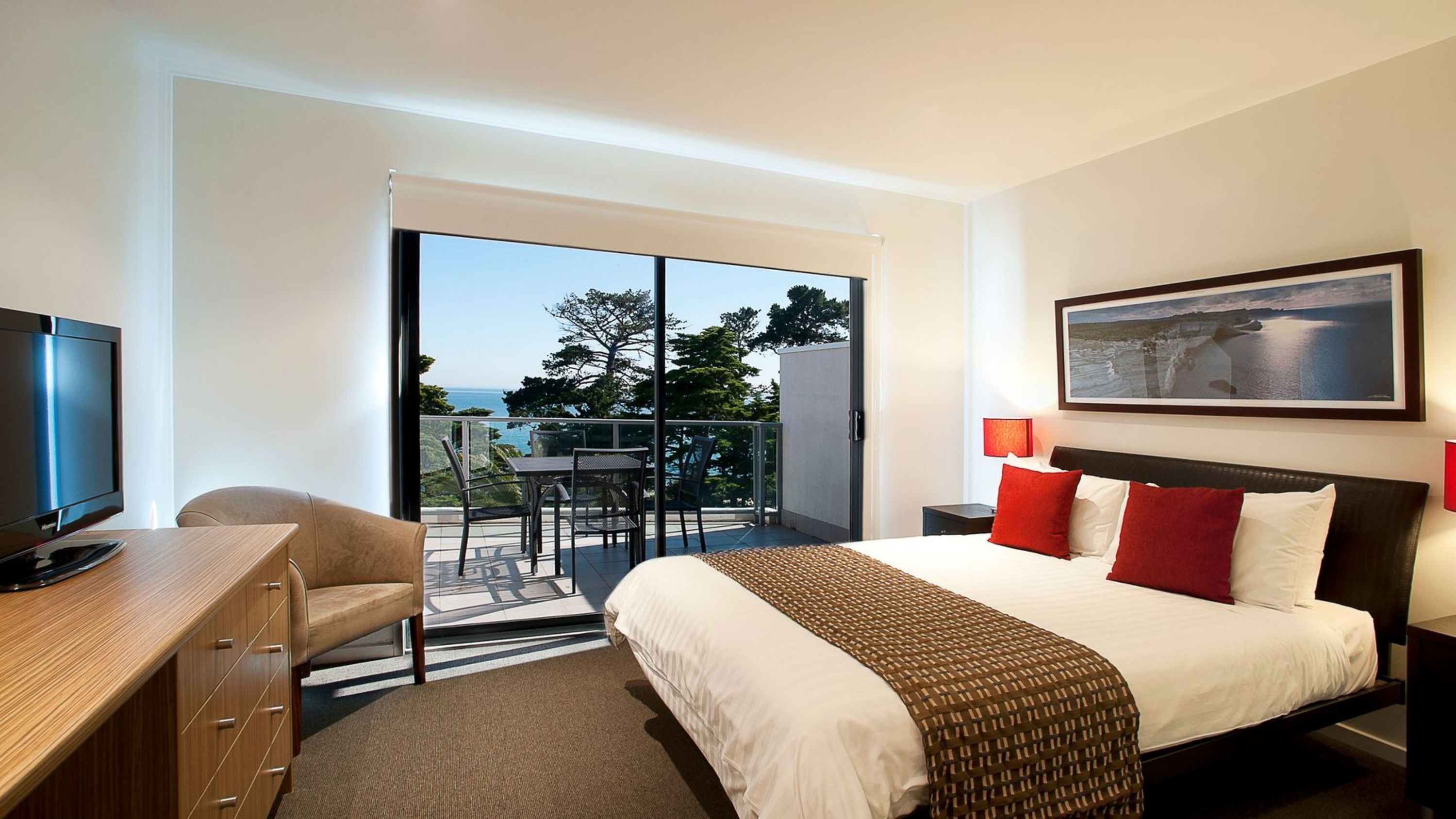 Want to wake up to the sound of waves and uninterrupted ocean views right out your window? The Waves Apartments are the place to book. Cowes Beach, one of the most beautiful swimming beaches in Victoria, will be right at your doorstep for an early-morning dip. The cafés and shops in Phillip Island's main town of Cowes are all steps from your doorstep. The apartments themselves feature air conditioning, two-person spa bath and fully equipped kitchenettes.