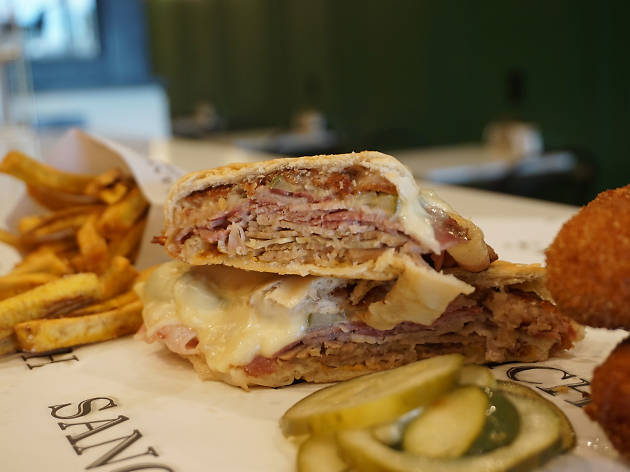 The best Miami food to eat like you actually live here
Skip the tourist traps and check out the locals-approved, best Miami food instead
July 2019: Miami is still a pretty young city, and our collective palette is ever-evolving. Thus, we've taken care to consider the city's expanding tastes, adding three new items to our list of the most quintessentially Miami foods. We're in the thick of summer now, so it's no wonder fresh ceviches, healthy juice bars and ice cream have finally claimed their space on this list. Peep our updates below, which include nostalgic scoops from Cream Parlor, plant-based super-foods from Love Life Cafe and mouthwatering citrus-cured ceviche from Sabor a Perú.
People think Miamians spend their days noshing on Cuban food and taking swigs of cafecito every chance they get. Well, this is only partly true. We certainly eat our share of Cubanos but a 305-ers' diet is also heavy on Miami stone crabs, arepas and more of the foods that represent our coastal lifestyle and the city's melting pot of cultures. Miami is a place where eating around the world is as easy as hopping in your car and driving to Little Havana or Wynwood, and that's just what locals do when they're craving these only-in-Miami eats.
Our favorite ways to eat like a local in Miami
This casual neighborhood spot is known as one of the best places for authentic Haitian food in Miami. Tucked away in Little Haiti for more than three decades, Chez Le Bebe doles out the best pork griot in town (the decal on their window says so, and we believe 'em), plus a selection of traditional Caribbean dishes. Bring cash (no credit cards accepted) and prepare to wait—good food takes time.
Try finding a sandwich in Miami not on bread baked by Zak Stern—it's damn near impossible. Between selling directly to most local restaurants and bakeries to stocking the shelves at his Wynwood bakery and deli, Miami-born Stern has his hands full. One surefire way to make sure you try one of his delicious creations is by visiting his original bakeshop, where you'll find every type of carb from loaves of challah and artisanal toasts to assorted cookies and pastries.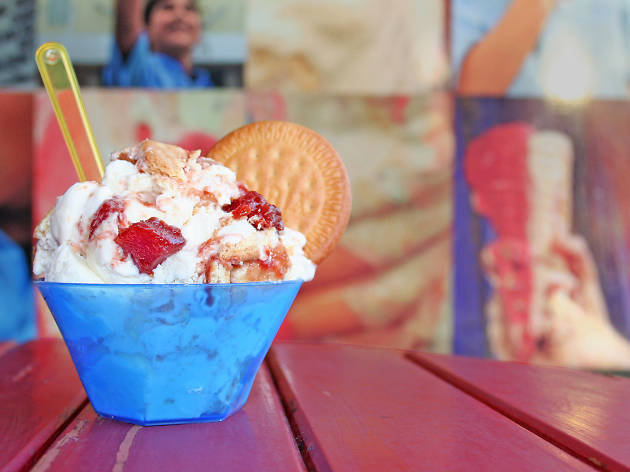 Photograph: Courtesy Azucar Ice Cream Company
It's really hot here! We're not trying to overstate the obvious, only attempting to justify our own serious addiction to ice cream. You don't have to be on vacation to indulge in this sweet treat, either. Locals are particularly fond of Cuban ice cream purveyor Azucar, with locations in both Little Havana and South Beach at Time Out Market. In Design District, Aubi & Ramsa churns perfectly creamy and balanced boozy ice creams and sorbets. For a more nostalgic scoop, stop by Cream Parlor in MiMo, where they serve Miami-inspired flavors like pastelito cheesecake plus salads and sandwiches served on Zak the Baker bread.
Now try these best Miami experiences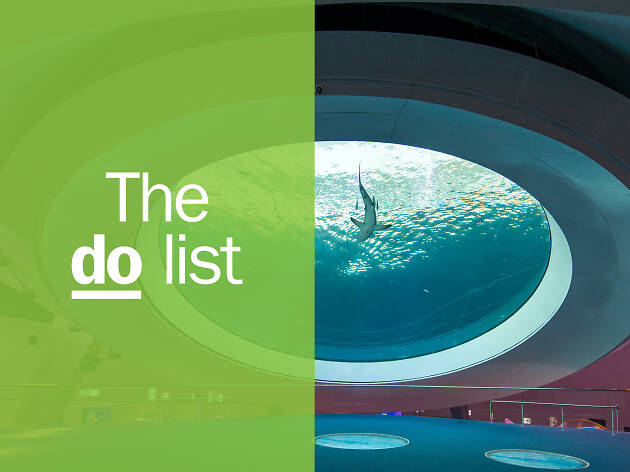 Experience tourist attractions, hot spots locals love, family events and top restaurants