How often does this scenario play out: You're having dinner at a Miami steakhouse when your server hands you a sharp knife to slice through your tender filet. You finish your meal but before the plates are cleared, the knife has gone missing...and it's in your purse. We've all done it (some more than others), swiped fancy cutlery and cool knickknacks from our favorite Miami restaurants. Now, the exasperated managers, chefs and owners on the other side of the city's greatest kleptomaniacs are sharing their stories, detailing the long and strange list of items that regularly go missing—from house-made hot sauces and cute saucers to toilet paper and, yes, even a three-foot-tall Santa Clause.
"We get our ceramic Mexican skulls stolen all the time. We've actually lost all of them at North Beach (started off with about four large skulls and six small skulls), and we have security footage of the act. Unfortunately, we've never been able to locate the culprits. Also, any and all pillows. We have some cute Mexican-themed pillows that have been stolen, as well as simple, blue-themed throw pillows that are used as back cushions at our large table in South Beach."—Aubrey Swanson, publicist for Taquiza
"Someone once stole a very heavy antique mirror from the bathroom hallway. I still don't know how that fit in the woman's bag. People always steal our cute cafecito cups and we just put it on their bill instead of dealing with that awkward conversation of 'ma'am, please remove the cafecito cups from your Louis Vuitton bag."—Eileen Andrade, owner and chef of Finka and Amelia's 1931
"The Vero water bottles get stolen, especially by girls who are named Veronica, the sauces we put on the tables, and even pictures and frames. If you put a nice soap in the bathroom, it will be gone. People even take Buddha's money."—Cesar Zapata, chef and co-owner of Phuc Yea and Pho Mo
"Everyone loves to steal the hot sauces: R.I.P Valentina and Yucateco picante chile habanero."—Alex Guerra, publicist for Coyo Taco
"The toilet paper! We stopped placing multiple rolls of toilet paper in the bathroom because guests get the urge to take it home. We know we buy nice toilet paper...but really!?!"—Rosa Romero, co-owner of Sanguich de Miami
The restaurant is dotted with rare, black-and-white photos of celebrities such as Paul Newman and Marilyn Monroe, which need to be replaced every few months. Diners with an affinity for fried chicken also seemingly like antiques as these vintage shots often go missing.
"I had a friend make a custom hamburger bike out of recycled parts for LoKal, it was amazing. On opening night, I placed it in the front entry and it was stolen within the first hour! We also had a guitar-turned-radio for sale that was stolen, but the police actually caught the guy and we got it back. Basically, anything that's not bolted down gets stolen."—Matt Kuscher, owner of LoKal, Kush, Stephens Deli, Spillover and Vicky's House
"I buy vintage silver plated stuff off eBay, like mini spoons for $1. It's all mismatched and stuff, but people must think it's valuable and they steal it."—Andres Barrientos, co-owner of Miami Smokers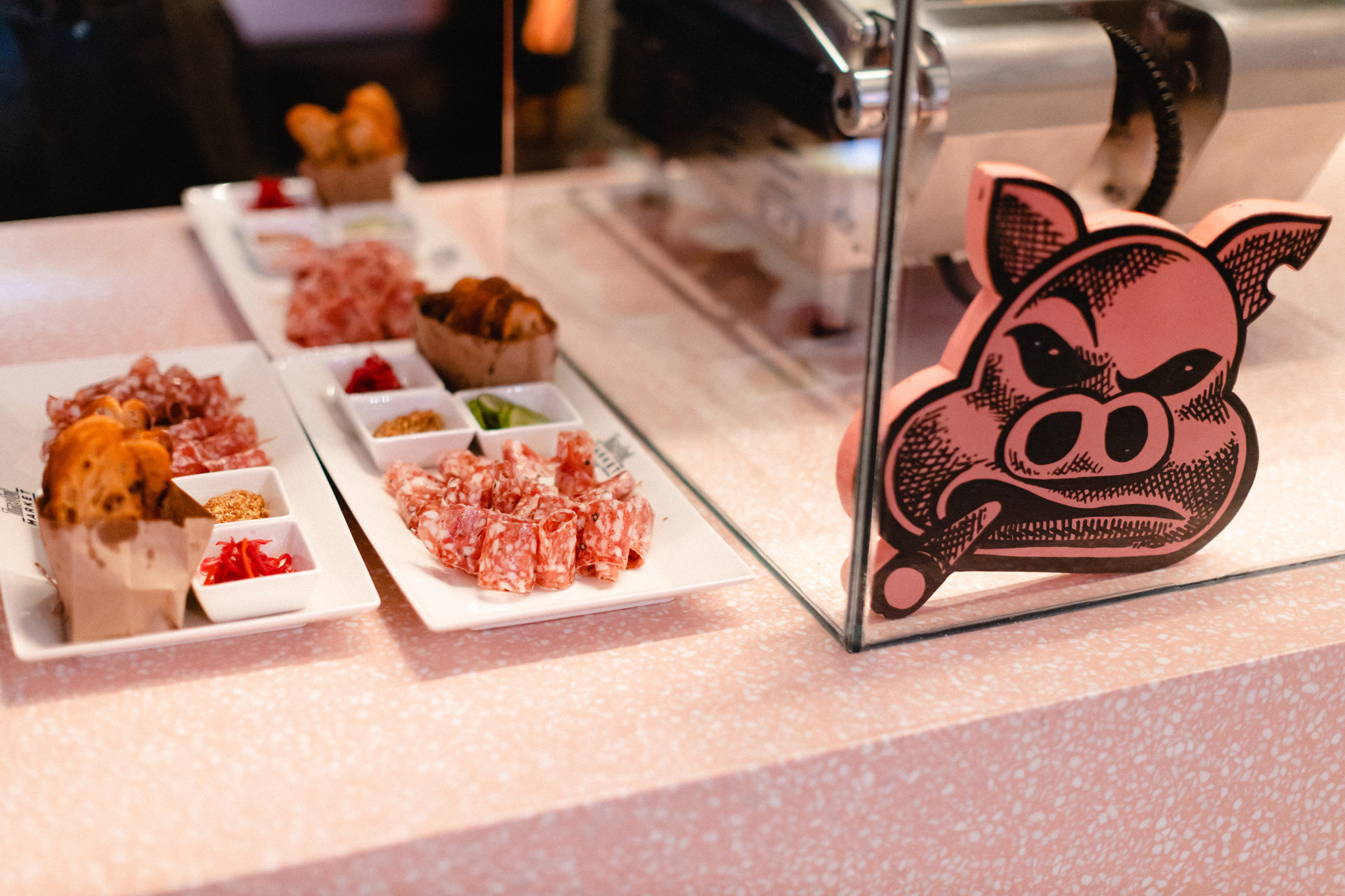 "The house-made hot sauce bottles, the coasters...basically everything."—Michael Beltran, chef and co-owner of Ariete, Leña and Chug's
"Demitasse spoons and soap dispensers from the bathrooms. It happens all the time!"—Anibal Macias, general manager of Bourbon Steak
"It turns out that certain guests consider items like the succulents that adorn our tables to be free souvenirs. We lose about one a week on average to our lovely patrons. At the Sylvester, people steal our copper disco balls."—Ben Potts, co-owner and bar manager of Beaker & Gray
Sweet Liberty Drinks & Supply Co.
"At Sweet Liberty, we have a bunch of little knick-knack figurines and signage placed all throughout the bar. Occasionally we'll find a couple of things missing. Someone even stole our three-foot Betty Boop statue. And as far as barware goes, we find that people really like to take our copper Moscow mule mugs."—Dan Binkiewicz, owner of Sweet Liberty Drinks & Supply Co.
View this post on Instagram
According to sources, guests of Matador Room often swipe chef Jean-Georges' house-made Habanero hot sauce right off the table. The coveted signature sauce is made with habanero chilies, orange peppers, garlic, orange peels, salt, elderflower cordial and champagne vinegar. Though always on the table, it's not for sale.
One of Komodo's signature drinks is a tequila-based concoction made with Avion Silver, wasabi honey shrub and yuzu, and served in adorable Pikachu mug. "The glass lasts about as long as the drink does," say several bartenders. Something tells us stealing glassware was not what the Pokémon franchise meant by their slogan, "gotta catch 'em all!"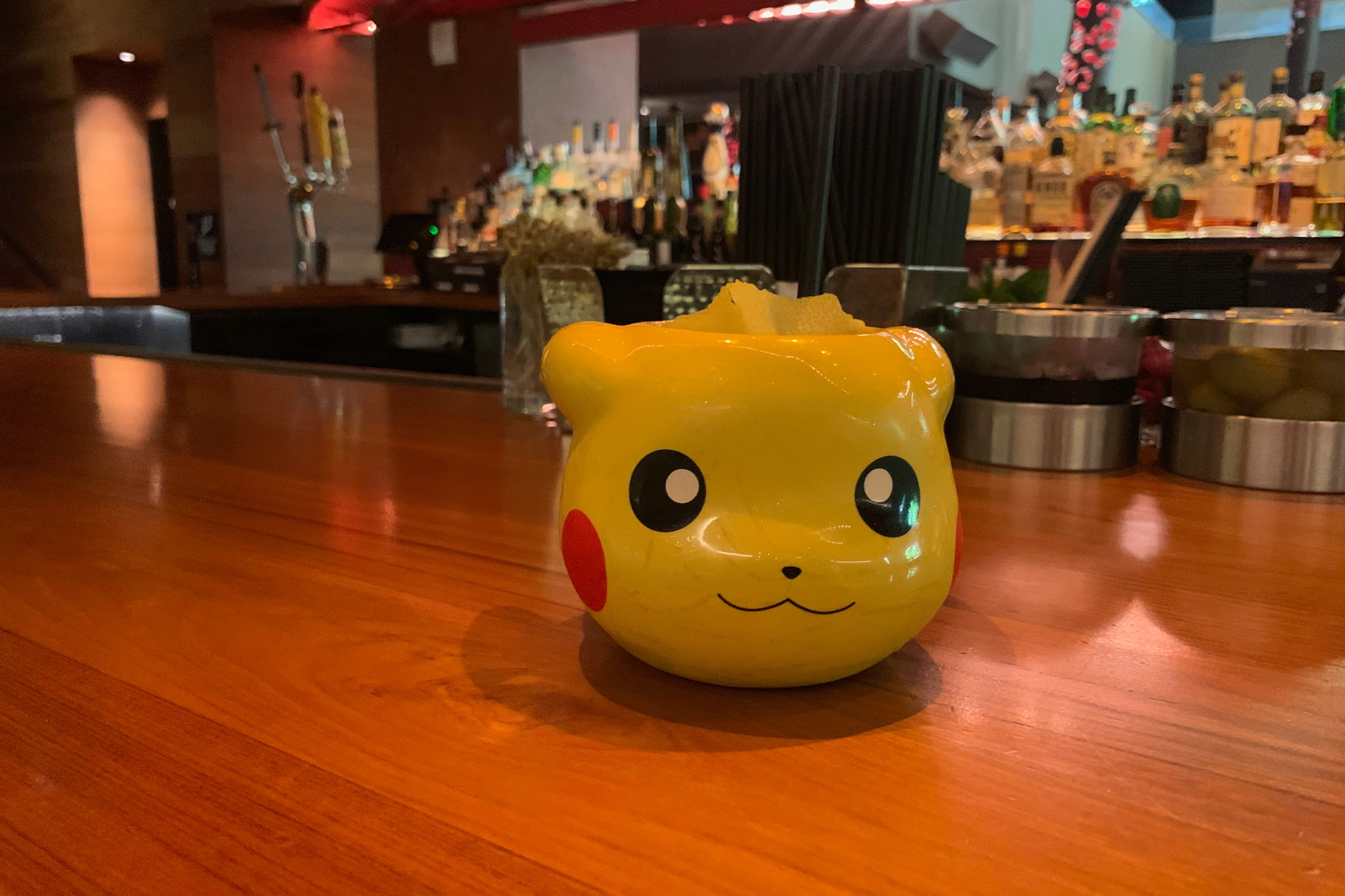 The menu at Pitbull's Ocean Drive restaurant is built for Instagram, specifically the cocktails and dessert offerings such as the Mr. WorldWide Chocolate Piñata. To eat it, you'll need to crack it open with a mini wooden bat, which—you guessed it—never makes it back to the kitchen. Give it your best swing...but don't take the bat, k?
View this post on Instagram
"I think people take anything that isn't nailed to the ground if you don't keep an eye on them. Certainly, glassware is the most frequent, but someone tried to steal our three-foot-tall Santa last week. (Santa's a creeper over in between the couches and the armchairs in the corner of the room.) It's a small bar, so we stopped them."—Will Thompson, co-owner and bar manager of Jaguar Sun
"Espresso spoons! The rumor is that they are perfect for doing girls' eyelashes, ha!"—Diego Oka, executive chef of La Mar
"The number one thing people steal is the skull cup that comes with La Catrina, a signature cocktail rum and horchata. It's so beautiful that people want it in their homes, and some manage to take it."—Santiago Gomez, executive chef of Tacology and Cantina La Veinte
"I put all new plants in front of my space in a garden people stole the plants. They also steal Vero water bottles a lot."—John Guilarte, owner of Edukos
"We have a lot of knickknacks because of the homie feel of the restaurant, and they go missing all the time. We have small flower pots on the table and people just walk out with them. We also had 20 of these little saucers and we're down to three."—Daniel Roy, chef of the Jim and Neesie