An easy-going guide to health and wellness in Montreal
If you're focusing on self-care, ways to relax and rejuvenate, and everything that's about health and wellness in Montreal, start here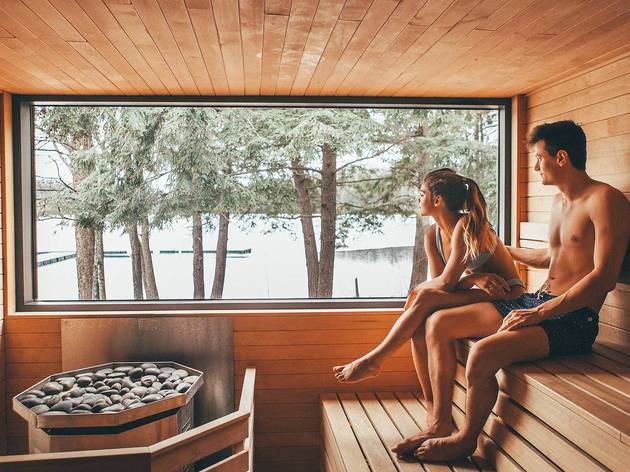 New year, new you. Right?
There's nothing wrong with making a few resolutions following New Year's Eve in Montreal—out with the old and in with the new, stopping bad habits and starting good ones, you name it—but the thing is that it's never a bad time to focus on health and wellness in Montreal. 2020 was undoubtedly an exceptional dumpster fire of a year, so we want to take an exceptional approach to taking care of ourselves from here on out.
Until life as we knew resumes a full and complete sense of normalcy, we're collecting all the feel-good self-care we can of the city right here, from online classes of the best Montreal gyms to the massages, manicures and more from Montreal spas. That's just the start: Keep checking in for tips and tricks from masters in blissing out, holistic goodness, spirituality, skipping town to reconnect with nature at some cabin Airbnbs or chalet Airbnbs near Montreal, and more that you can do from home or with fresh air outdoors.
Enjoy, and take care of yourself, Montreal.
Feel well