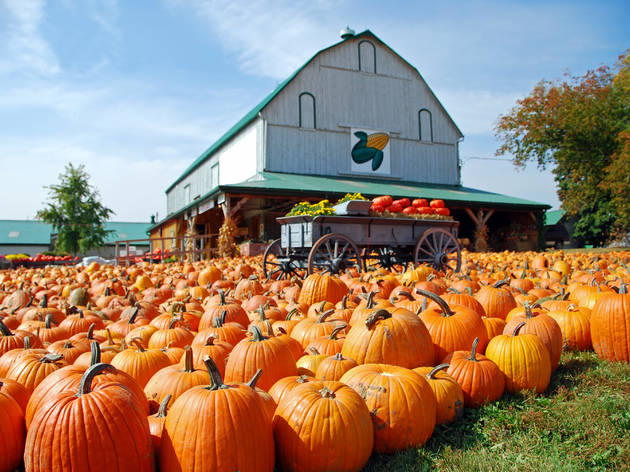 Find a farm NY families love
We'll tell you where to find a farm NY families enjoy spending the day. Time to make the most out of the harvest season!
Want to take advantage of the harvest season? We'll tell you where to find a farm NY families enjoy spending the day.
From the North Fork of Long Island to a neighboring town in New Jersey, our go-to rustic attractions are home to many a fall festival, apple picking, corn mazes and plenty of other fall fun. (Yes, there's ample opportunity to score an apple cider doughnut, so worry not.)
If you're in need of a family day trip, why not take a break from the city and revel in nature's goodness? Pick a few good car sing alongs and make your way to the farm. See you there!
Find a farm NY
Location: Floral Park, New York
No need to leave New York City for a rustic experience! Since 1697, the 47-acre Queens County Farm has provided urbanites with greenery and tranquility. Home to a plethora of seasonal events—including the Amazing Maize Maze in the fall and wreath-making workshops in the winter—the bucolic escape is accessible all year long. Visitors are able to enjoy the site's farmer's market, petting zoo, educational classes for all ages and so much more. And you thought Gotham was all about skyscrapers and subways!
Location: Manalapan, New Jersey
The name pretty much says it all: It's impossible not to have a happy day when venturing to this gorgeous family attraction in New Jersey. Home to PYO fruits, flowers and pumpkins, the Manalapan farm is perfect if you're in need of a bushel of sunflowers or a good gourd for the stoop. The Fall Harvest activities are the real draw: Families have no shortage of activities to choose from including a corn maze, pumpkin bowling, tractor rides, giant JENGA, bee barn visits, just to name a few. Plus, the rustic grounds (particularly the Pumpkinville setup) make for a fantastic family photo or Instagram story.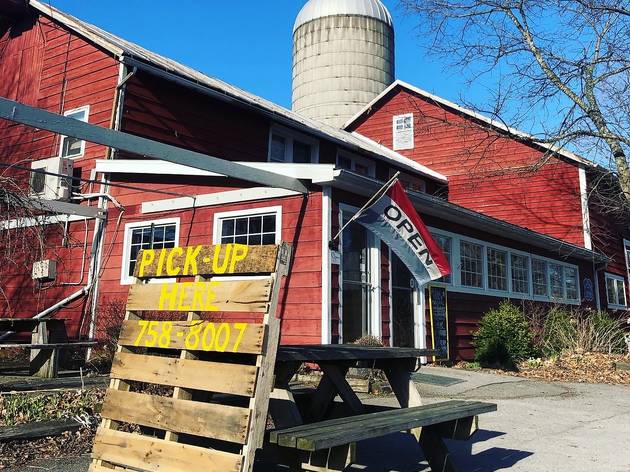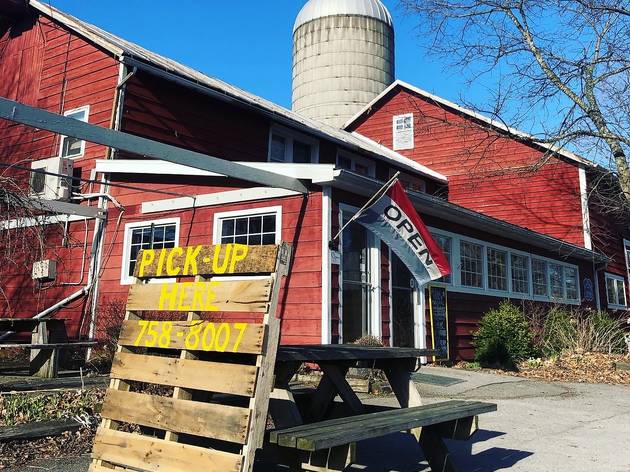 Photograph: Courtesy of Dutchess Tourism/TravelHudsonValley.com
Location: Red Hook, New York
This scenic Hudson Valley hotspot has a little bit of everything: berry picking, pumpkin picking, a family of goats waiting for kibble and even an art gallery. After snagging a dozen apple cider doughnuts from the market, you can walk the four miles of trails and take in the beautiful surroundings. Visitors can even stay overnight in the farmhouse or school house (both of which are available for booking on Airbnb) for a long weekend of serenity away from the city.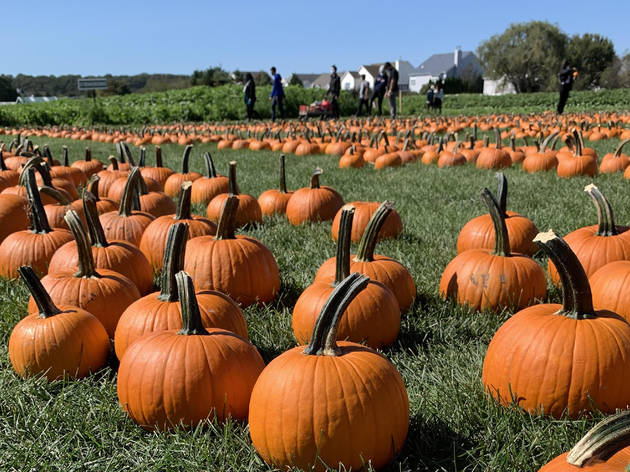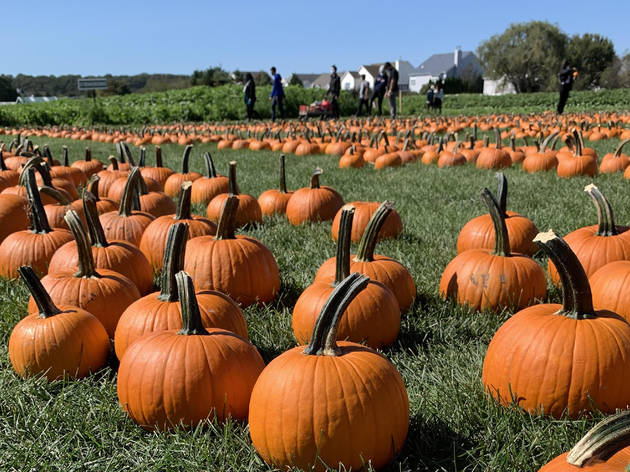 Photograph: Danielle Valente
Location: Melville, New York
Once autumn arrives, Long Islanders flock to the open fields of Schmitt's Family Farm for its weekend fall festival to take in the best of the season: sunflower and pumpkin picking, a petting zoo, mini golf (most appropriate for the tots in your crew), and of course, delightful treats like candy apples and sweet corn. Littles will love hopping on the tractor to get from one end of the grounds to the other. Mom and Dad: Don't forget to stop in the market on your way out for a pot of Mums!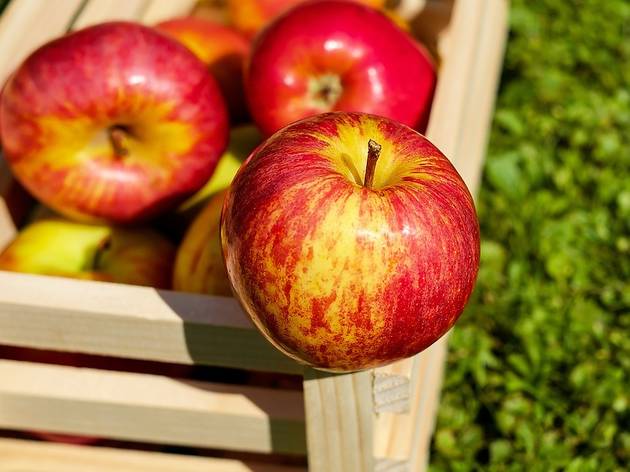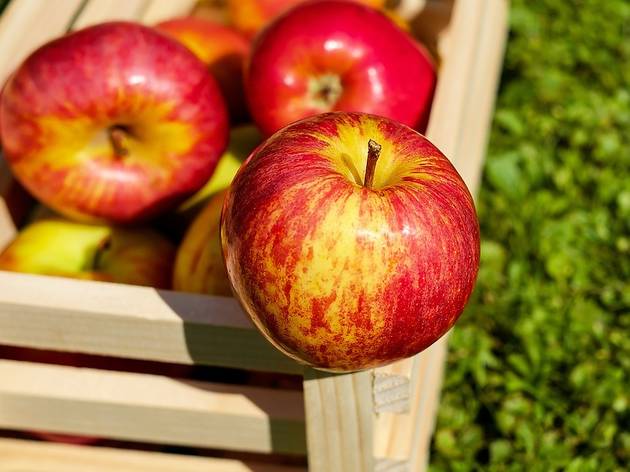 Photograph: Courtesy Shutterstock
Location: North Fork, Long Island
The Harbes family pretty much has a rustic day trip on lock. Home to not one but three farms, the North Fork attractions boast plenty of family-friendly fun, including pumpkin picking, corn mazes, live entertainment and wine tasting for Mom and Dad. (You're in the heart of Long Island wine country, after all.) Although the spot is buzzing with activity during the fall, you'll want to visit during the summer months for a watermelon and peach harvest, a sports zone, jumbo jumpers and much more. Have a look at the website to see what attractions are available at each location—or make a day of it and visit all three!