The best museums for kids in NYC
NYC is home to some pretty incredible sites, and these museums for kids are no exception. It's time to start exploring!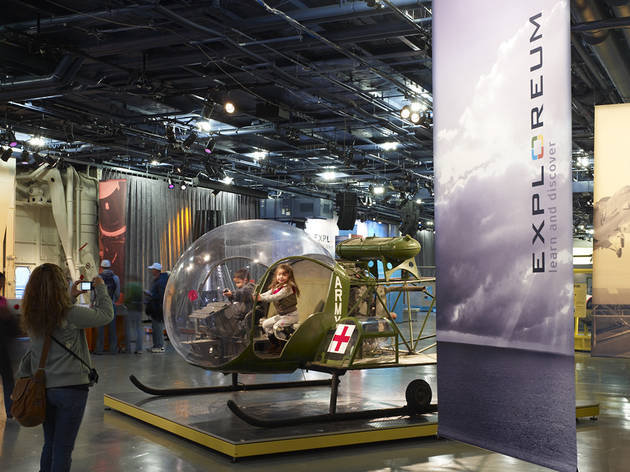 There's no shortage of family fun in NYC, especially when you and your crew visit the many incredible museums for kids in each borough. From the classic spots such as The American Museum of Natural History, to the unique destinations such as the Intrepid Sea, Air & Space Museum, every site offers something exciting. Regardless of what exhibit you opt for, one thing's for sure: You won't be hearing "I'm bored" at any point during your trip.
Wonderful aspects of these children's museums for kids are their offerings. These attractions are not limited to exhibits—there are classes, summer camps and even sleepovers for those who are looking for their own Night at the Museum experience. The possibilities are endless!
If you're looking to spice up a weekend or a day off from school, have a look at some of the museums for kids NYC has to offer. You won't be sorry.
In need of more family-fun inspiration? Make a checklist of things to do in spring, have fun with a few outdoor activities for kids or see some of these fun kids' movies in theaters.