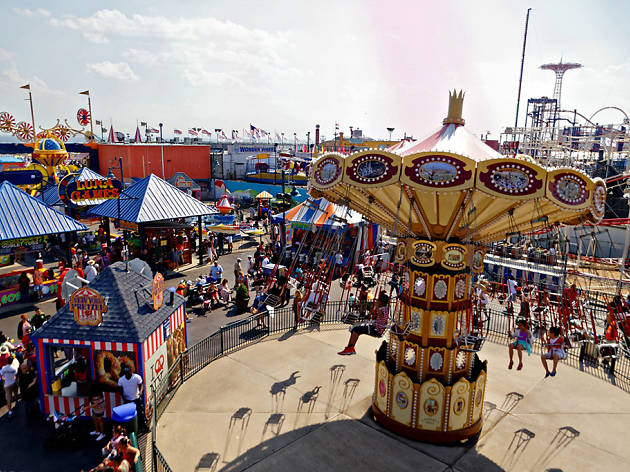 Attention thrill-seekers! Luna Park needs your help
Posted: Tuesday August 13 2019, 6:37pm
From plummeting down the Cyclone to vying for a stuffed animal during whac a mole, Luna Park activities are some of our favorite things to do in Coney Island.
This year, the retro beachside attraction fulfilled our summer wishlist with plenty of fun outdoor activities, including the new Clockworkz and Atlantic Aviator rides. However, it's time to start planning for summer 2020.
The go-to kids' amusement park is already thinking about next season, and it's in search of visitors' input. New Yorkers are encouraged to help Luna Park name next year's new rides, including a rope course, log flume and coaster.
Thrill-seekers (18+) can visit the park's website to submit their creative, original entries for consideration. Due dates are as follows:
Ropes Course: Aug 12–Aug 18
Log Flume: Aug 19–Aug 25
Coaster Ride: Aug 26–Sept 1
Make sure to read all of the rules before submitting! You'll want to take this contest seriously, as you have a chance to win VIP access to the park with 10 of your friends! Winners will be notified via email and have until the end of summer 2020 to take advantage of the super-sweet perk.
"These competitions engage the community and allow amusement fans to directly impact Luna Park's legacy. We look forward to seeing all the submissions," said Alessandro Zamperla, president of Central Amusement International Inc.
May the best park-goer win!
Sign up to receive great Time Out New York Kids deals in your inbox each day.
Share the story