The best kids' ice skating in NYC
These kids' ice skating rinks in NYC embrace your family's warp-speed pace for tons of fun for all ages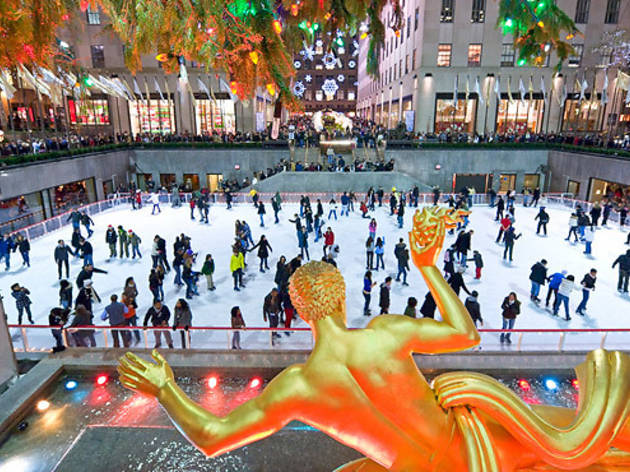 Hit up these great kids' ice skating spots in NYC for an active family outing that's truly cool. Once you lace up your skates and hit the ice, there's no stopping your tykes from zooming around at top speed (or just clinging to your leg).
RECOMMENDED: Full guide to Christmas for kids in New York
We compiled a list of the most stellar ice skating rinks in the city, inclduding top picks in Rockefeller Center, Prospect Park and McCarren Park, to name a few. No skates? Never fear! Most rinks offer rentals of all sizes, though if you're hard to fit (or want to spare the expense), you can definitely bring your own.
Looking for more holiday cheer? Stop by Macy's Santaland 2016 at Macy's Herald Square, visit our favorite hot chocolate spots and check out these super cute Christmas movies for kids.
Great kids ice skating in NYC