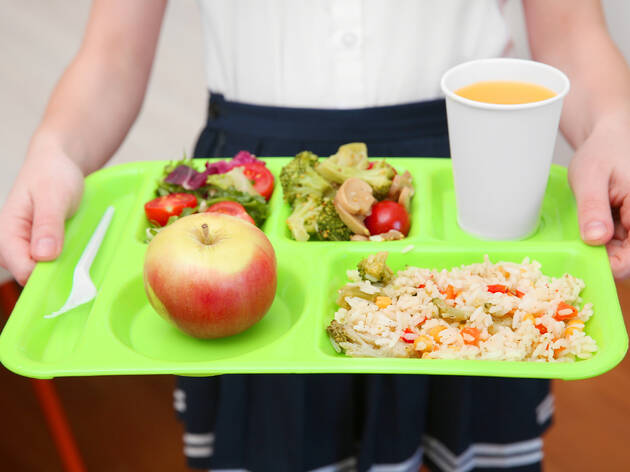 Here's how NYC kids can access free meals this summer
Posted: Tuesday June 25 2019, 2:21pm
From June 27 to Aug 30, NYC students 18 and under are eligible to receive free breakfast and lunch thanks to the Summer Meals Program from the NYC Department of Education. Those who are interested can head to public schools, community pools, public parks, kid's library branches and other locations to take advantage of the offer. They will not be required to show any registration, documentation or ID.
Before embarking on a day of activity—like summer activities for kids and day camps for kids—youngsters need nourishment. The breakfast and lunch menus vary each day. Breakfast meals feature tasty bites like cinnamon burst pancakes, New York bagel sticks and assorted muffins. For lunch, expect meals like popcorn chicken with sweet potato wedge fries or baked mozzarella sticks with crispy broccoli. Dessert snacks include fresh fruits and chocolate chip cookies.
There are additionally three mobile food trucks that will offer meals seven days a week. In Manhattan, these trucks will frequent the Sara D. Roosevelt Playground (14 Rivington St) and the Holcombe Rucker Park (280 West 155th St). In Queens, the trucks will visit Rufus King Playground (150-29 Jamaica Ave).
But don't worry if you're not close to these locations—there are hundreds of other places to find a summer meal. Simply go to the NYC Department of Education website, enter your street address with a ZIP Code and locations near you will surface.
Sign up to receive great Time Out New York Kids deals in your inbox each day.
Share the story