There has been great unrest in the U.S. regarding racial justice.
Our current environment can certainly be an overwhelming subject for parents to tackle. However, the kids' books below handle subjects like race and equality with grace, offering a perfect starting point for moms and dads.
For reading recs that celebrate diversity, acceptance and love, have a look below.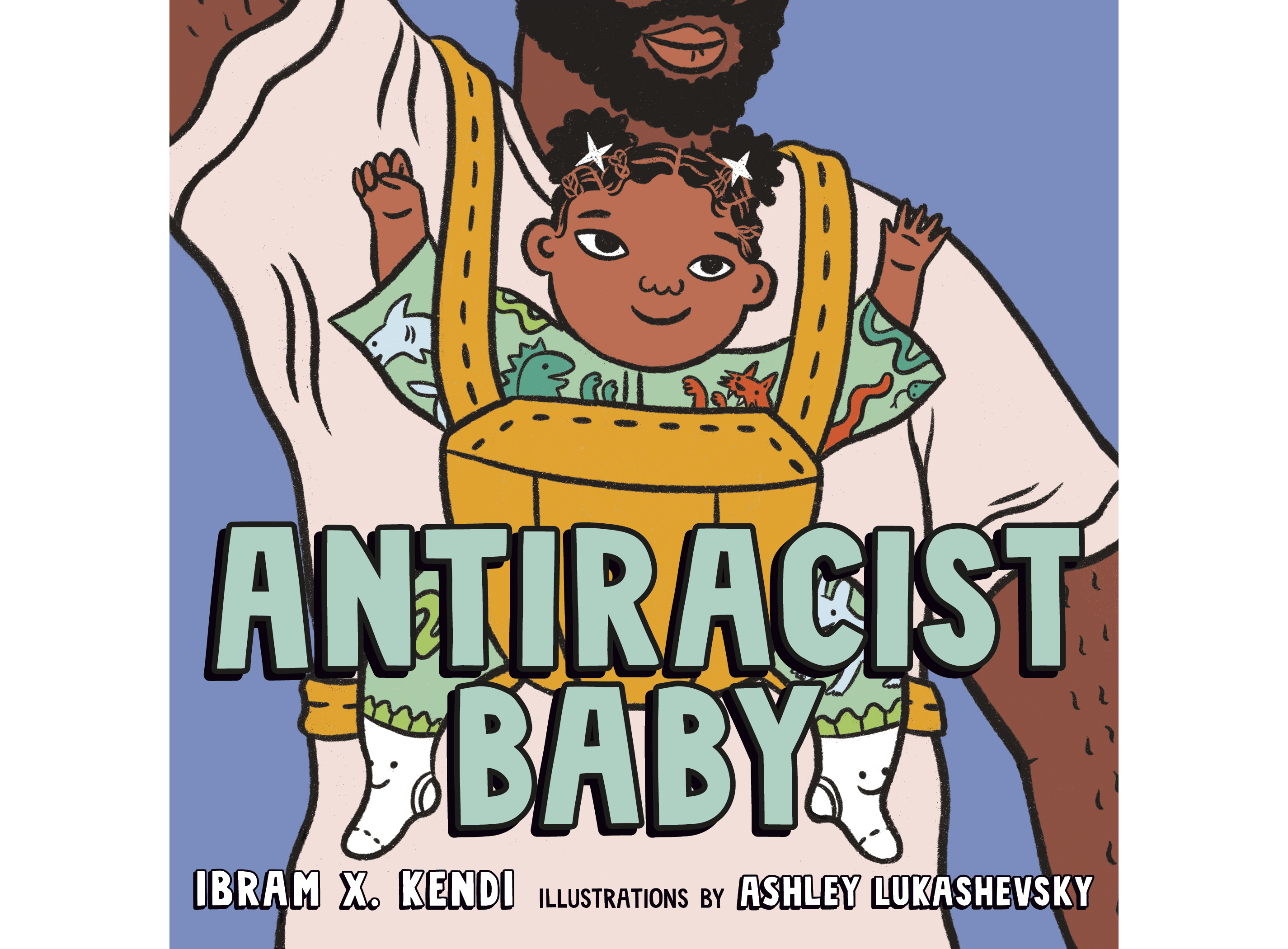 Alma and How She Got Her Name by Juana Martinez-Neal
Alma is an adorable little girl with a very long name—Alma Sofia Esperanza José Pura Candela, to be exact. Where did all of that come from? Each name is an homage to a relative, and each relative has a story. This winner of the 2019 Caldecott Medal for Juana Martinez-Neal's illustrations is also available in Spanish under the title Alma y cómo obtuvo su nombre. Ages 4–8. ($15.99)
Antiracist Baby by Ibram X. Kendi
This story from National Book Award-winning author Ibram X. Kendi guides you and your little reader through nine easy steps that will help build a more equitable world. The cheerful and positive book is the tiny-tyke adaptation of Kendi's groundbreaking How To Be an Antiracist. Ages 3 and under. ($8.99)
Bunheads by Misty Copeland (September, 2020)
This picture book by the Principle Dancer with the American Ballet Theater tells the story of young Misty, who fell in love with dance. Ages 5-8. ($17.99)
The Case for Loving: The Fight for Interracial Marriage by Selina Alko
At one time, it was illegal to marry somebody from another ethnic background. This tells the story of Mildred and Richard Perry Loving, whose marriage challenged the laws all the way to the Supreme Court. Ages 8 and under. ($29.95)
Chocolate Me! by Taye Diggs
One little boy is taunted for having darker skin and curlier hair than his classmates. However, his mother helps him realize that he's perfect just the way he is. Ages 4–8. ($7.99)
Curlee Girlee by Atara Twersky

Embrace the waves! Curlee Girlee is all about feeling empowered by those unique features and characteristics—including strands of curls. Ages 3–8. ($13.99)
Dark Sky Rising by Henry Louis Gates Jr.
The Harvard professor and PBS host Henry Louis Gates Jr. explains how the Reconstruction period that followed the Civil War led to Jim Crow—and an enduring racism that still exists today. Ages 9-12. ($12.99)
Different Differenter: An Activity Book about Skin Color by Jyoti Gupta
Tackling the topics of identity and skin color, Gupta's activity book—which includes history lessons, art instructions, and recipes, among other things to do—approaches the subject in an easy way for children to digest. Ages 5–8. ($24.50)
Front Desk by Kelly Yang
Mia Tang lives in the motel where here parents are housekeepers, and when she's not in school she manages the front desk when she's not in middle school. This is a story about immigration, identity and what it means to be working class in America. Ages 8 and up. ($5.21)
Hair Love by Matthew A. Cherry
This best-selling book about pride, self-esteem and the bonds that tie a family together tells the story of a father who gives his daughter an extra-special hairstyle. The book was turned into an Academy Award-winning animated short film. Ages 4-8. ($17.99)
Hands Up! by Breanna J. McDaniel
There are lots of reasons why kids would put their hands up: Playing games, giving hugs, dancing, high fives! It's what you do when you ride a bike with no hands. It's also what you do when you're at a protest and you join your community to raise your hands in peace and in strength. Ages 4–8. ($17.99)
It All Comes Down to This by Karen English
It's 1965, and Sophie's family just moved into a Los Angeles neighborhood that's nearly all white. When an uprising takes place in nearby Watts, a friend is unfairly arrested—life is more complicated than Sophie could have thought. Ages 10-12. ($7.99)
Last Stop on Market Street by Matt de la Peña
Why does CJ and his grandmother ride the bus instead of driving a car? Why do the other kids have newer toys? This winner of the 2016 Newbery Medal and Caldecott Honor is a poetic exploration of the ethnic and social diversity they find in their city, and how our differences are our strengths. Ages 3–5. ($17.99)
Let the Children March by Monica Clark-Robinson
After listening to Dr. Martin Luther King speak, thousands of children in Birmingham, AL, volunteered to march for Civil Rights. They faced hatred and violence, but they overcame their fear and helped change history. Ages 6-9. ($17.99)
Let's Talk about Race by Julius Lester
This seminal book by Newbery Honor-winning author Julius Lester teaches children that all people are individuals with stories and to tell and ideas to share. Ages 4–8. ($7.99)
Mufaro's Beautiful Daughters by John Steptoe
A princess story set in Africa, this fabulous fairy tale about two beautiful sisters who vie for the hand of their ruler who punishes the greedy and rewards the good. As an added bonus, the king is himself a delightful character. Ages 3–6. ($10.99)
My Papi Has a Motorcycle by Isabel Quintero
A girl and her father are riding a motorcycle through a California town that's changing with the times: Old Stores are closing, and neighborhoods are being transformed. This thoughtful reflection is a celebration of Mexican-American culture—and a universal story about how a child is shaped by a loving family. Ages 4–8. ($17.99)
New Kid by Jerry Craft
It's always hard being the new kid. Craft's book follows Jordan, a Black kid from the city who enrolls at an elite prep school in the suburbs: This book addresses racism and other issues straight on. This thoughtful book was awarded the Newbery medal in 2020, the first graphic novel to win its category. Ages 8-12. ($21.99)
The Night is Yours by Abdul Razak-Zachariah
A game of hide-and-seek becomes a poetic story about Blackness, self-confidence, love and community. Ages 3-7. ($17.99)
Not My Idea by Anastasia Higginbotham
A mother tries to explain why some people are attacked for the color of their skin to her daughter in Not My Idea in this book addresses civil responsibility. Ages 8–12.($18.95)
Other Words for Home by Jasmine Warga
Jude moved from Syria to Cincinnati, and at first everything is confusing: America is fast, and loud, and different. Plus, she's told she's "Middle Eastern," a strange identity she didn't know existed. Will she accept her new home, and will her new home accept her? Ages 8-12. ($16.99)
The King of Kindergarten by Derrick Barnes
Kindergarten is going to be great! This life-affirming story from Newbery Honor-winning author Derrick Barnes is about a school where differences are celebrated. Ages 3–6. ($17.99)
Same, Same But Different by Jenny Sue Kostecki-Shaw
Two pen pals on opposite ends of the world—Elliot from the US and Kailash from India—learn about each other through notes and photos. Though the boys hail from different backgrounds, they discover they have a lot in common despite cultural differences. Ages 4–7. ($18.99)
Shirley Chisholm is a Verb by Veronica Chambers (July 28, 2020)
This picture book tells the story of Shirley Chisholm, the first Black woman in Congress. This brightly-illustrated celebration of her life coversChisholm's younger years, her time in the House of Representatives, her candidacy for President and her lasting legacy. Ages 4-8. ($18.99)
The Skin You Live In by Michael Tyler
This sweet picture book might be designed for little readers, but it tackles big messages, including the importance of acceptance, diversity and friendship. Through a showcase of children's activities from around the globe, youngsters learn to love the world around them for all of its similarities and differences. Ages 4–8. ($14.95)
Sulwe by Lupita Nyong'o
Sulwe has darker skin than anyone she knows—her family, her classmates. She longs to be "bright," but one life-changing journey into the night sky proves how beautiful she is in her own skin. Ages 4–8. ($17.99)
The Undefeated by Kwame Alexander
A prose poem that celebrates African-American culture, The Undefeated is about the artists, athletes, martyrs, athletes, and everyday heroes who have shaped our country. Ages 6–9. ($17.99)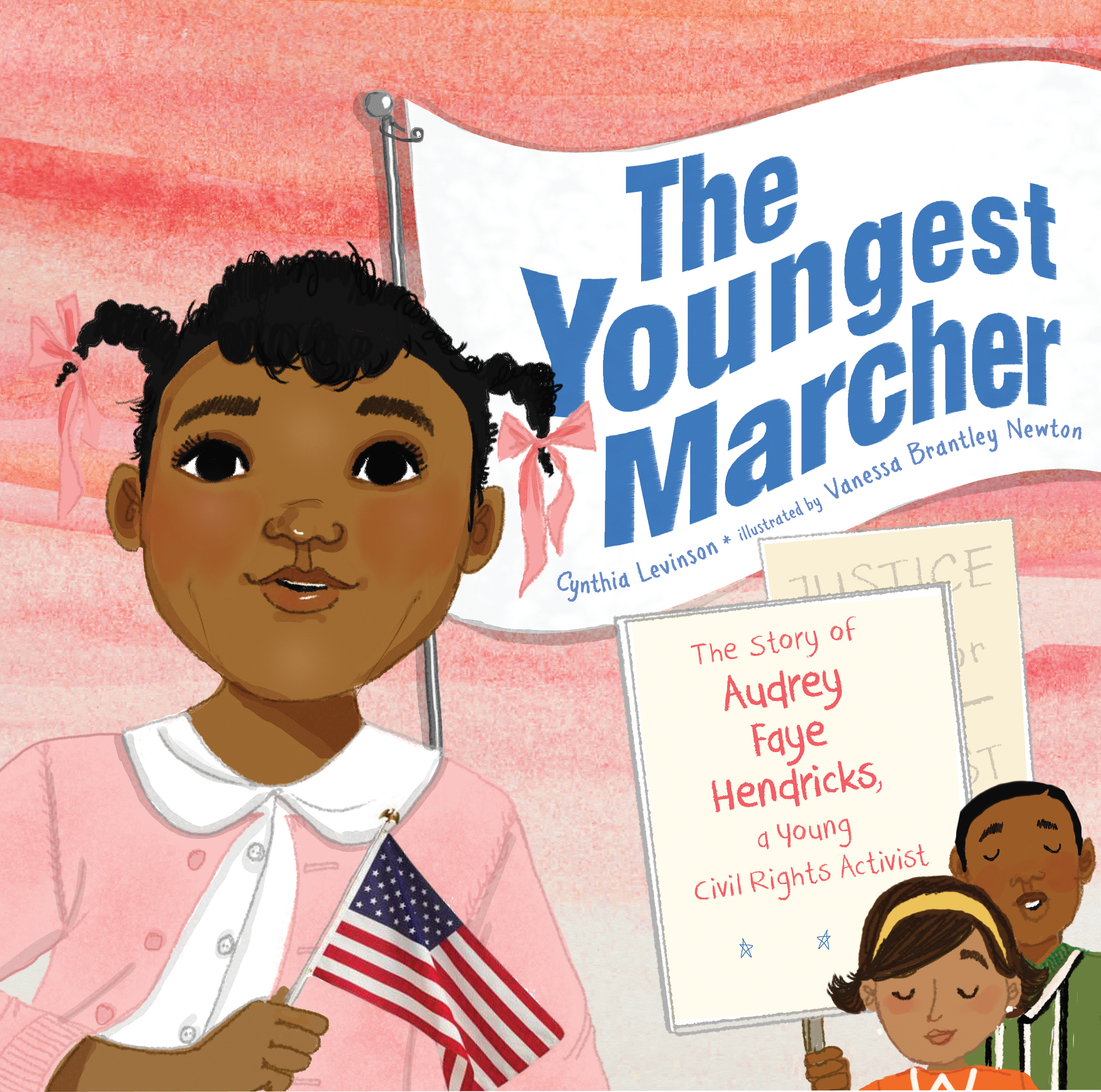 The Youngest Marcher by Cynthia Levinson
Audrey Faye Hendricks wanted to take part in the protests in Birmingham, AL, in 1963. It didn't matter that she was just nine-years-old—she knew the laws then were unfair, and just like the grownups around her she was willing to go to jail. This inspiring real-life story brings the Civil Rights Movement to life. Ages 5-10. ($17.99)
When Aidan Became a Brother by Kyle Lukoff
Before he became Aidan, he didn't feel like himself: He didn't like his name, his clothes, or the gender that the world told him was his. Now that he's a boy, Aidan is excited to be a big brother to the baby his family is about to have. Full of hope and joy, this book explores timely issues with positivity and sensitivity. Ages 3–7. ($18.95)
What Lane? by Torrey Maldonado
As a kid with two ethnicities, Stephen lives in two worlds with two sets of rules. To make things more complicated, he is beginning to notice that strangers treat him differently than his white friends. Ages 14 and up. ($16.99)
You Should See Me in a Crown by Leah Johnson
Liz thought she was too awkward, too Black, too queer, too poor to win over anybody in her small Indiana town. But then she runs for Prom Queen—so that she can get a scholarship that will help pay for college. 14 and up. ($13.50)
Most popular on Time Out
- Disney's free drawing classes teach you how to sketch your favorite princesses
- Tour the real-life locations of Harry Potter's world with Google Earth
- Celebrate the 100th birthday of Deno's Wonder Wheel with a free coloring book
- New York's kiddie salons share advice on how to cut your child's hair at home
- Best family restaurants in NYC doing delivery
Sign up to receive great Time Out New York Kids deals in your inbox each day.