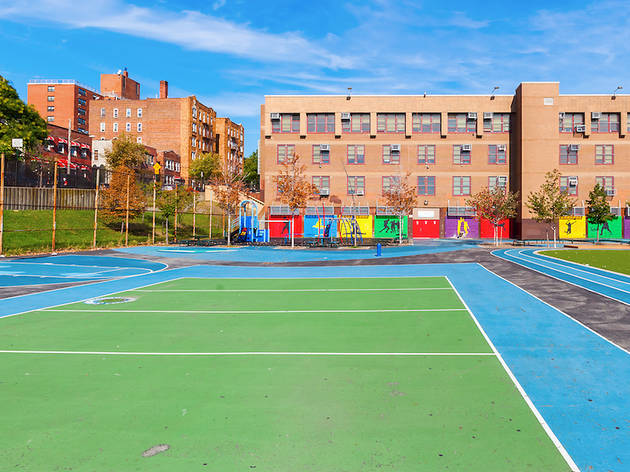 NYC schools revoke two previously scheduled days off this month
Mark your calendars.
Posted: Monday June 1 2020, 12:42pm
The end of the school year is quickly approaching—the last day of school is June 26—but the NYC DOE is still making changes to its schedule.
In light of the switch to remote learning earlier this year, NYC schools will now require students to be present on two previously scheduled days off: June 4 (Anniversary Day) and June 9 (a non-attendance day for grades K-8 and District 75 schools), according to an announcement from Chancellor Carranza.
However, parents should not expect these to be typical virtual lessons. DOE staff will be working on professional development on June 4, so students will be required to do their work independently. On June 9, students who attend a school serving grades K-8 or District 75 school will also be required to work independently, as educators are focusing on reorganization work.
In the coming weeks, educators will prepare for summer school, which will be held virtually this year. Although many parents are curious what the outcome will be for September, there likely will not be an answering about reopening until at least July. New York State will begin issuing guidelines for schools and colleges in June so that each institution can prepare for a variety of scenarios. Subsequently, schools will need to submit their plans in July.
For more info on remote learning for June 4 and June 9, visit the NYC DOE website. Visit our school feature for all up-to-date announcements about the 2019-2020 academic year.
Most popular on Time Out
- Disney's free drawing classes teach you how to sketch your favorite princesses
- Tour the real-life locations of Harry Potter's world with Google Earth
- Celebrate the 100th birthday of Deno's Wonder Wheel with a free coloring book
- New York's kiddie salons share advice on how to cut your child's hair at home
- Best family restaurants in NYC doing delivery
Sign up to receive great Time Out New York Kids deals in your inbox each day.
Share the story