DreamWorks Trolls the Experience closes on Jan 6, 2020!
Poppy is having a party, and every New Yorker is on the guest list.
"DreamWorks Trolls The Experience" just opened its colorful doors to visitors. The 12,000 square-foot-immersive experience—decked out in vibrant decor akin to the Trolls movie—encourages littles to journey on its rainbow road to a variety of activities, all of which have a common goal: getting the party started.
From the Hair-We-Go Salon, where kiddies can get a makeup and 'do like their favorite character ($50), to a ride on the Caterbus, where you'll find confetti blowing from every possible inch, the exhibition is nothing short of magical. "We really want kids to have the best day ever," says Nicole Feld, executive vice president of Feld Entertainment, which produced the experience.
Ready to take a look?
When all is said and done, a photo op with Poppy is a must!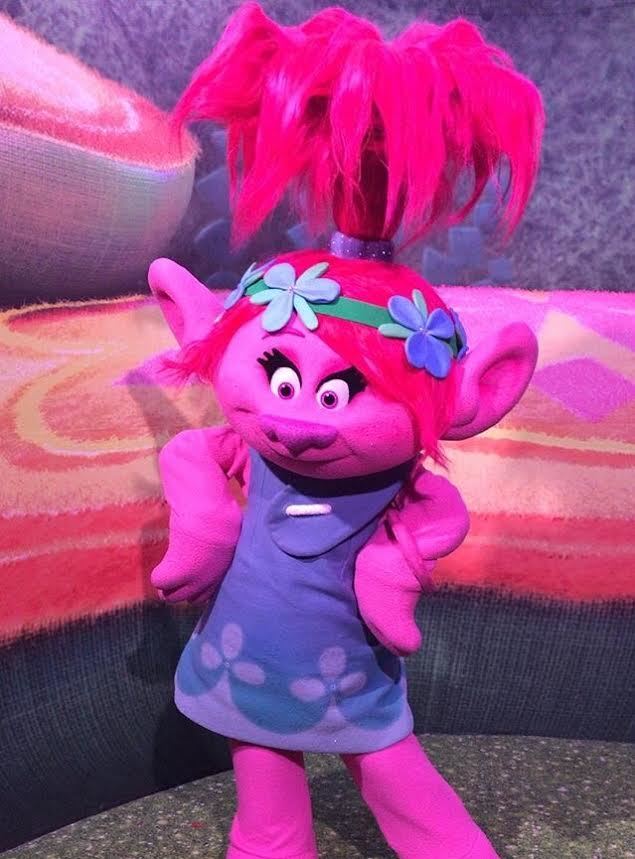 With 207 yards of fur (which, for context, is the size of two NFL football fields), 360 Banyan branches to recreate Bergen Town tree and a total of 560 hours to turn the Midtown space to all-things Trolls, you know this interactive adventure is going to be a hit (plus, you'll be able to enjoy colorful treats such as cupcakes and Rice Krispies in the cafe).
Sign up to receive great Time Out New York Kids deals in your inbox each day.
Be sure to explore our favorite family attractions, free museum days for kids and indoor activities for kids.