It's safe to say we have water parks near NYC on the brain.
Six Flags Great Adventure (sixflags.com/greatadventure) announced that its beloved Hurricane Harbor—one of our go-to water parks in NJ—will receive its greatest expansion since its 2000 opening. We dusting off our beach towels as we speak!
Add a visit to the new Calypso Springs to your summer bucket list. This attraction, sandwiched between the Taak It Eez Ee Creek lazy river and Tornado water slide, includes 100,000-gallon beach entry-style pool, a geyser shooting out cool, refreshing water, a lounge deck and so much more. The update will be ready for visitors to enjoy beginning mid-July.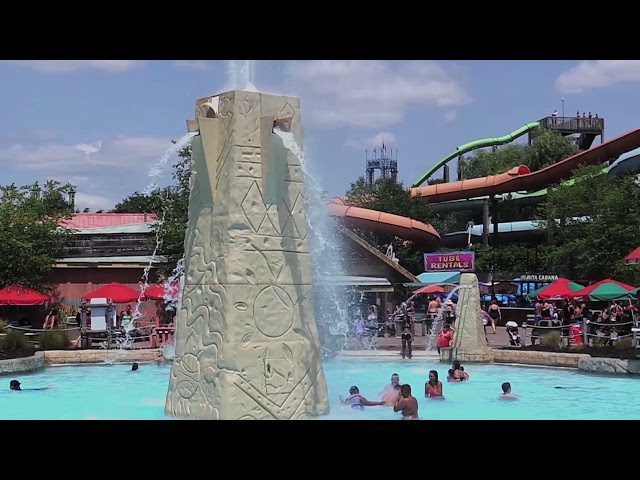 "Hurricane Harbor is an industry leader with best-in-class water slides and spectacular, interactive family attractions, and in 2019 we are excited to debut our largest new addition to date," Six Flags Great Adventure President John Winkler said in a statement.
Naturally, we're excited, too. When you need a chance to dry off after your water adventures, make sure to enjoy a little r&r under the umbrellas or grab a bite in the new dining area. For updates about Calypso Springs, click here. We'll bring the sunblock!
(Don't forget to keep an eye out for New York's largest indoor water park, too! The facility has made quite a splash amongst travelers of all ages!)
Sign up to receive great Time Out New York Kids deals in your inbox each day.