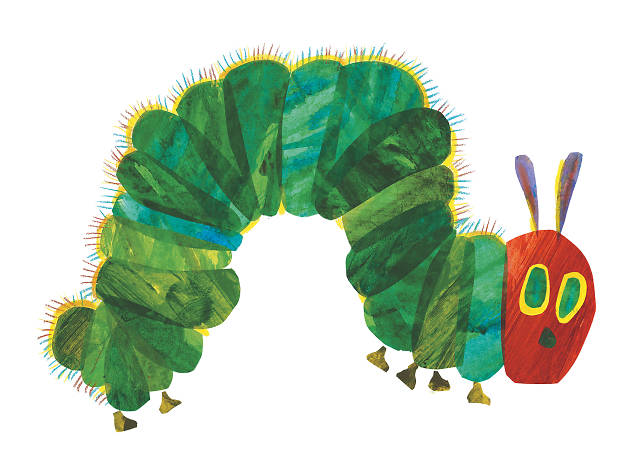 The Eric Carle Museum's first virtual picture-book exhibit has original artwork
Mo Willems is behind the project!
Posted: Thursday May 14 2020, 4:01pm
The Eric Carle Museum of Picture Book Art in Amherst, MA, is about to debut its
first virtual exhibition: On May 26, the museum will post "
ART in PLACE: Social Distancing in the Studio," a collection of original artwork from some of the greatest picture book artists alive today. The show is co-organized by Mo Willems, the author and illustrator who also created the wildly popular series LUNCH DOODLES with Mo Willems with the Kennedy Center.
"ART in PLACE: Social Distancing in the Studio" features works from a who's-who of the authors of some of the 101 best books for kids of all ages. The lineup includes
Beatrice Alemagna, Sandra Boynton, Ashley Bryan, Raúl Colón, Elisha Cooper, Carson Ellis, Marla Frazee, Michaela Goade, Katie Harnett, Vashti Harrison, Ryan T. Higgins, Will Hillenbrand, Hadley Hooper, Julie Morstad, LeUyen Pham, Amber Ren, Dan Santat, Peter Sís, David Small, Melissa Sweet and Mo Willems.
Even if you don't recognize all the names, your kids will know their books.
Each artist is submitting an original work, a self-portrait and a statement. According to
the museum
, the
exhibition will reflect "the many ways the creative community seeks comfort and hope during a difficult time."
This is the first show from the museum created specifically to be experienced online, joining other
kids' museums you can visit right from home
.
This is another resource that can help parents entertain and engage their children while schools remain closed—and might not reopen in September. As Willems put it,
"This is a terrible time. But we have science and art. Science will find the solutions. Art will provide the solace."
Most popular on Time Out
- Disney's free drawing classes teach you how to sketch your favorite princesses
- Tour the real-life locations of Harry Potter's world with Google Earth
- Celebrate the 100th birthday of Deno's Wonder Wheel with a free coloring book
- New York's kiddie salons share advice on how to cut your child's hair at home
- Best family restaurants in NYC doing delivery

Sign up to receive great Time Out New York Kids deals in your inbox each day.
Share the story