Update from the NYPL: As part of New York City's reopening, The New York Public Library is beginning the careful, phased process of returning limited service to its physical locations. Starting on Monday, July 13, we will begin by offering grab-and-go service at eight library locations. At each of these locations, patrons will be able to access a limited area for returns and to pick up materials that they've reserved. Patrons can start placing holds on physical materials via our online catalog starting on Monday, July 6 in advance of the reopening, or via phone starting July 13.
The New York Public Library turns 125 on Saturday, and it's celebrating the big 1-2-5 by giving a gift to the children of New York by releasing a list titled "125 Kids Books We Love."
The list was put together by expert librarians, and only includes books for readers ages 12 and under published after May 23, 1895—the day of the library system's incorporation. Most of the titles on the list can be borrowed online using SimplyE, the free e-reader from the NYPL—the libraries might be closed for now, but your little reader can access each and every one of these amazing books from home.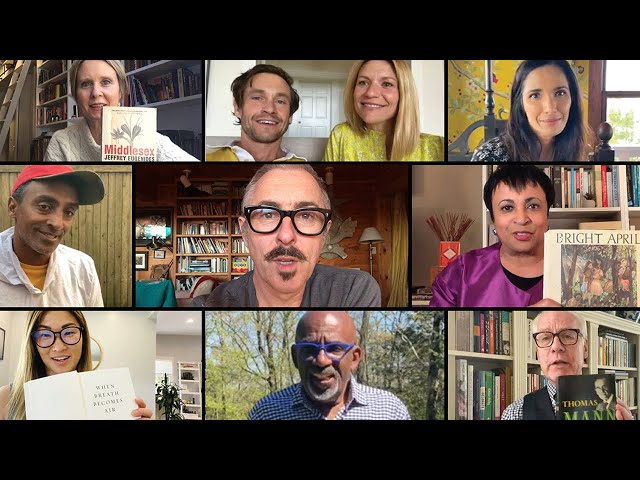 "125 Kids Books We Love" isn't a best-of list (we took care of that for you with the 101 best books for kids of all ages), and it isn't a rundown of the library's most popular books (the NYPL already revealed the top checkouts of all time). Instead, the "125 Kids Books We Love" is a giant bear hug of a list that helps you scoop up as many amazing books as it can hold. It includes both classics and new releases, popular favorites and esoteric selections. As the library puts it, these titles will "spark a true, lifelong love of reading." You'll want to scroll down the list and take note of every single book.
When was the last time you opened the hilarious Bark, George, or the fantastical Legends of Zita the Spacegirl, or the deeply weird James and the Giant Peach, or the delightfully dark Coraline? Well, download SimplyE and you could have those four—plus the other 121 on the list—queued up and ready to read.
Most popular on Time Out
- Disney's free drawing classes teach you how to sketch your favorite princesses
- Tour the real-life locations of Harry Potter's world with Google Earth
- Celebrate the 100th birthday of Deno's Wonder Wheel with a free coloring book
- New York's kiddie salons share advice on how to cut your child's hair at home
- Best family restaurants in NYC doing delivery

Sign up to receive great Time Out New York Kids deals in your inbox each day.