Not all of us have the same enthusiasm as Clark Griswold. If your favorite part about visiting a Christmas tree farm is the complimentary hot chocolate, you'll be enticed by this solution.
We've rounded up Christmas tree delivery services that make the holidays a bit easier for New Yorkers. All you have to do is kick back in your flannel PJs and crank up some carols.
The Kings County outpost is bringing its services to all five boroughs of New York City. Shoppers can choose a tree size from 3 to 12 feet (starting at $69.99), opt for lights and stand installation and add on products such as a 25-foot garland, tree skirt or star topper. Upon placing your order online, you'll receive confirmation about a drop-off date via phone.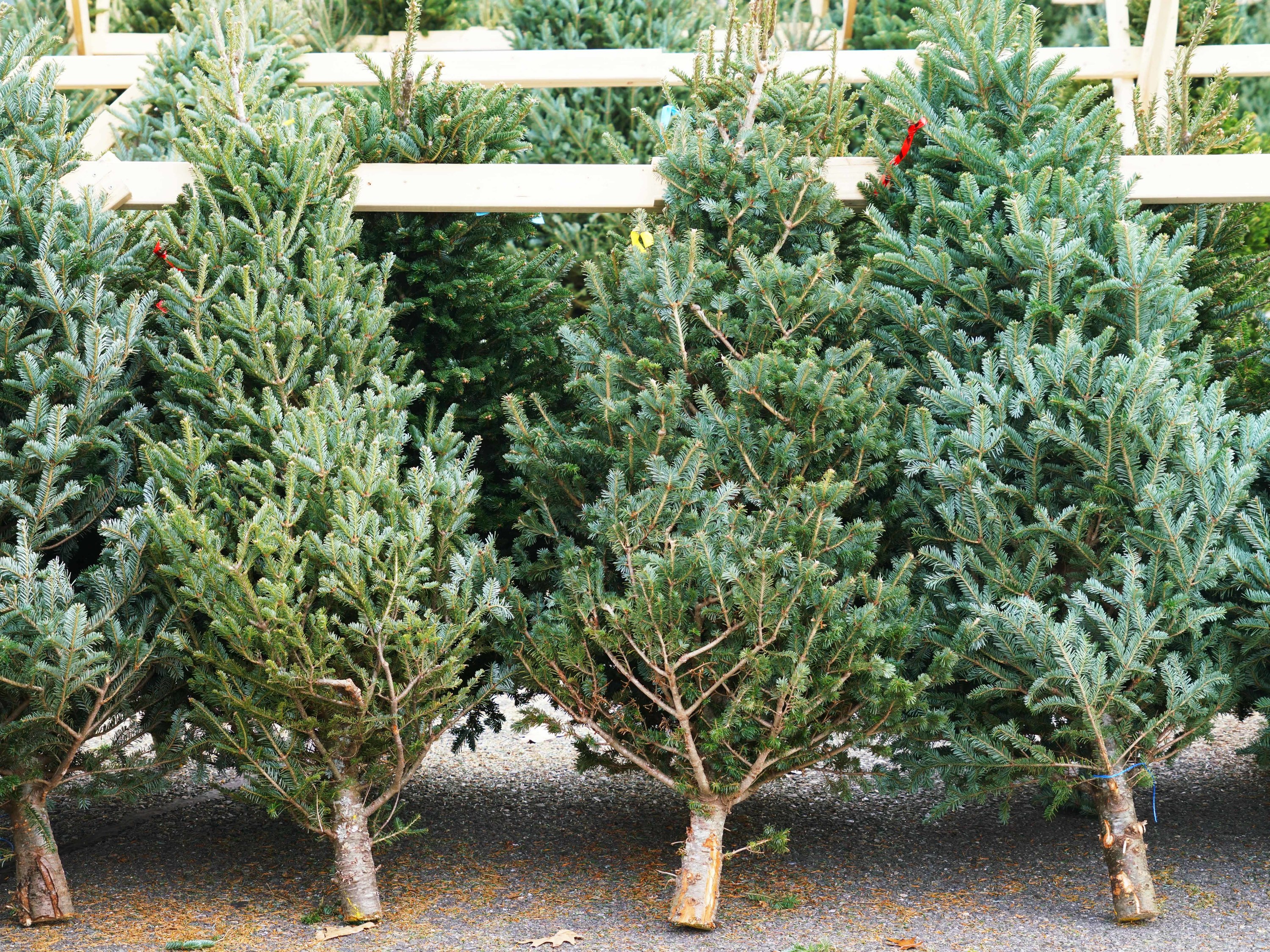 You'll get "everything but the presents" from this tree spot. At Tyler's Trees, orders $69.99 and over entitle those in Manhattan, Brooklyn, Queens and the Bronx to delivery options. (Delivery cost is included in the tree package.) For those within the delivery range in Staten Island, Westchester, Long Island and New Jersey, an additional fee will be added on to your purchase. (All delivery info is available on the website.) The standard Christmas Tree Package (from $139) includes a Fraiser Fir, a tree stand and skirt as well as delivery and installation.
Trees, decorations, lights—they're all yours for the choosing at NYC Trees. Before you start browsing, plop in your zip code at the top of the site to make sure you're within the shop's radius. (Delivery is available for purchases of $69.99 and over in Manhattan, Brooklyn, Queens and the Bronx. An additional fee will be charged who are within the delivery radius who live in Staten Island, New Jersey, Westchester or Long Island.) Read all of the delivery policies online. Have a look at the shop and see which Fraser Fir is the best fit for your family this year!
- The coolest drive-thru Christmas lights near NYC
- Where to find a Christmas tree farm near NYC
- December events calendar for kids in NYC
- Here's how to watch A Charlie Brown Christmas this year
- NYC schools: Public middle and high schools won't likely reopen until 2021
Get us in your inbox! Sign up to our newsletter for the latest and greatest from NYC and beyond.