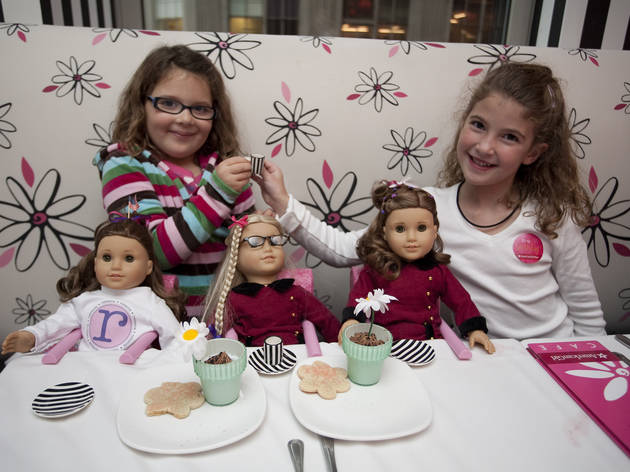 The best restaurants with play areas in NYC
Head to NYC's delicious restaurants with play areas if you have the munchies and need to keep the kids entertained
If your stomach is gurgling but the kiddos have ants in their pants, head to NYC's best restaurants with play areas—a happy medium for everyone involved.
While you're taking a much-needed sip of Stumptown coffee, you'll be able to let the tots enjoy mini indoor playgrounds for kids, outdoor activities and fun games while you refuel. Spots like Lark Café and PLG are casual eateries where you can unwind, and even the bustling Brooklyn Crab offers cool amenities: Where else can you play a round of mini golf and enjoy a fish lunch?
After tackling your list of things to do with kids in NYC, find the nearest restaurant with play areas NYC has on its roster and order up!
Restaurants with play areas
More fun for kids