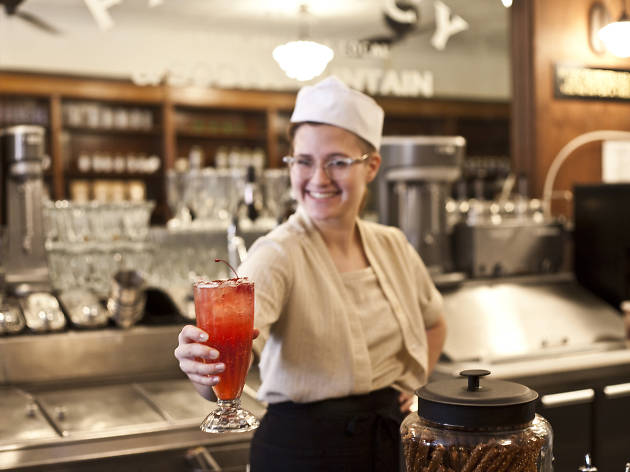 The best soda fountains NYC families can't resist
Time to introduce your little ones to the tasty floats, malteds and egg creams at these classic soda fountains in NYC!
UPDATE: Events, venues, shops and restaurants in NYC have been cancelled or closed due to coronavirus. Some offerings here might be affected—if you're unsure, please call to confirm.
Everybody loves a soda fountain! Part ice cream parlor, part luncheonette, it's the restaurant a kid would dream up. Where else do you find a menu with a dozen different kinds of sundaes—and where it would be strange if you didn't order some kind of dessert?
A visit to a soda fountain is a must for any city kid. Along with classic candy stores in NYC and the best ice cream shops in NYC, these awesome soda fountains guarantee a good time. So make a plan, save room for dessert and get your camera phone ready: These are some of the most amazing Instagrammable dessert spots in NYC!