The best toy stores in NYC for kids
These wonderful toy stores in NYC have all the wonderful toys and knick-knacks your kids could ever want!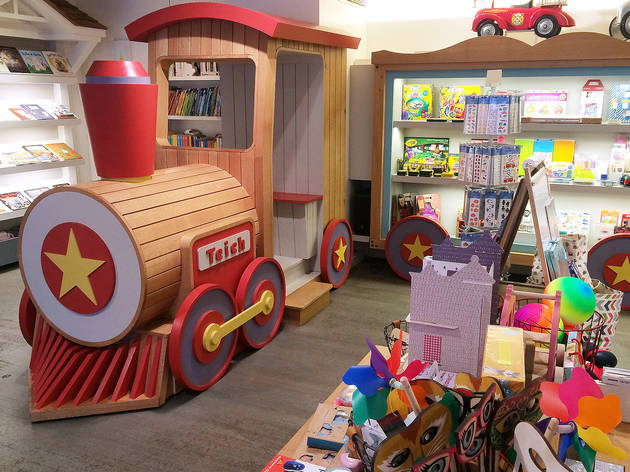 Looking for the perfect gift? Head to our favorite toy stores in NYC to lock down the best kids' toys, cool gadgets, STEM toys, classic toys, handmade toys and more that your kids and their pals will love. These toy stores in New York each have their own specialties, ranging from cute European styles to kitchy school supplies to the years hottest toys—perfect for those planning or attending a kids' birthday party.
Many of these wonderful toy stores in NYC also offer fun children's programming, like story time events, and other offerings that you mind find in the best baby stores and kids' clothing stores! Though some famous toy stores in NYC like FAO Schwarz and the Toys "R" Us flagship have sadly left our list (We miss you guys!) due to closure, we're positive these (in many cases) smaller picks will have everything you'll need. Plus, we hear a new American Girl store is coming to Rockefeller Center! Gotta love NYC.
More fun with the family