The best kids clothing stores in NYC
When your youngsters grow out of their onesies, browse the trendy threads at these top-notch kids clothing stores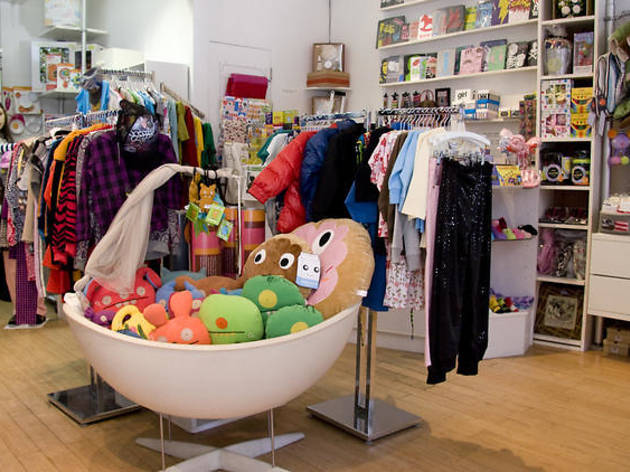 Let's face it: New York kids are undoubtedly the country's best dressed. These kids' clothing stores have everything you could possibly need to keep 'em well-accessorized all year long, so why not check them out? You'll find on-trend picks, casualwear, school uniforms and kids' shoes galore, and if you check out our favorite kids' consignment shops, you might score an even better deal. For great stores that cater to toddlers, kids and tweens, see our favorites below. Don't forget to check out our guides to the best local baby stores in NYC, girls' clothing stores and kids' shoe stores.
Got a tip for a great new kids' store opening in NYC? Let us know at kids.ny@timeout.com!
Kids clothing stores in NYC
Located down the street from the original TaROO on the Upper East Side, this chic children's boutique carries clothing and gifts for boys through age 14 and girls through age 16. Kids can amass a cool wardrobe by combining trendy brands like Mudpie, Lemon and Charlie Rocket with store-brand prices that start at $8.
The shop mostly stocks clothing from local designers (Egg & Avocado, Appaman), but you'll also find imaginative and unusual toys from France and Germany. Make sure to bring your own shopping bag—the sustainable-minded store doesn't provide them for customers.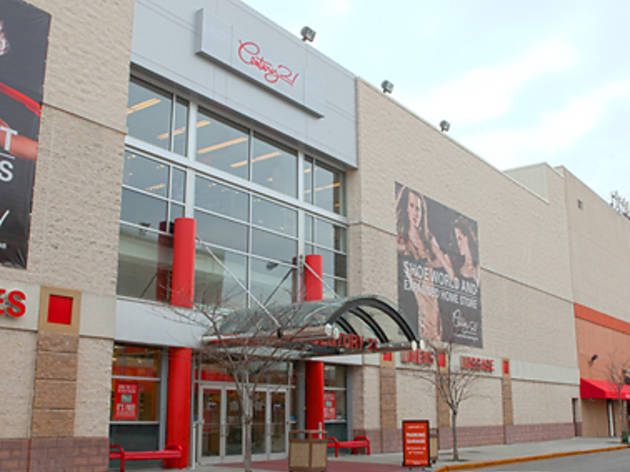 Shopping, Department stores
While the first thing that comes to mind when we think of Century 21 is a maze of designer duds for adults, most people don't think to consider it as a great spot for amazing discounted designer kids' clothes, too. Online and in-store, you'll find quality apparel, accessory and shoe selections for kids (toddlers through tweens and teens).
Owner Carol Adams transformed her successful store Babylicious into Torly Kid—a one-stop shop for both tots and tweens. Best-selling lines like Tooby Doo, Lunchbox and Appaman are now stocked in bigger sizes as well as small. The store also has an extensive collection of party favors.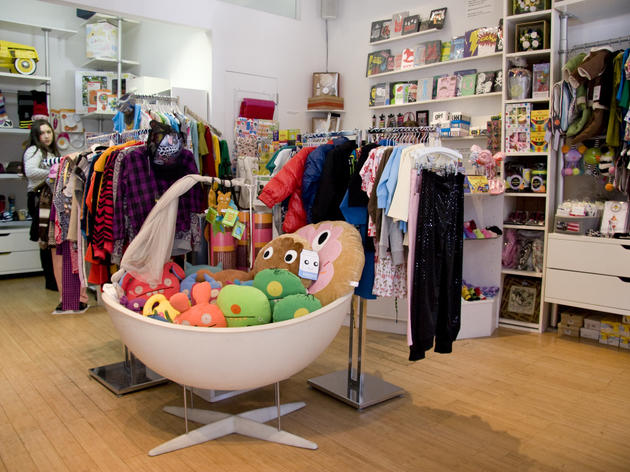 Husband-and-wife team Aslan and Jenn Cattaui fill their cozy 450-square-foot store with the stuff kids dig—Junk Food concert tees, Uglydolls, Eazy Bean chairs and vintage wear that'll make parents envious. The shop mainly focuses on the under-six set, but the Cattauis have recently begun stocking pieces for older children from popular lines such as Chaos Recycled. You'll wish this stuff came in your size.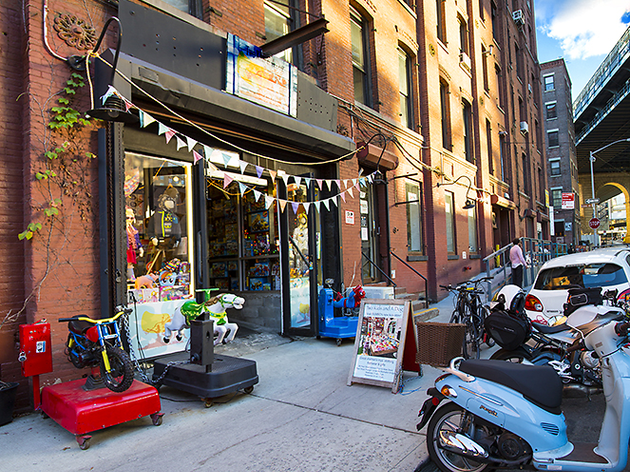 Offering a variety of kids' clothing, toys, shoes, baby accessories (not to mention spectacular kids' birthday gifts), Two Kids and a Dog is a great place for parents, aunts, uncles and grandparents catering to the eight and under set. There's also a lot of Brooklyn-repping gear for the little ones (onesies, T-shirts)—after all, its owners (Natalia and Kip) are longtime residents of the area, and proud of it!
Children's fashion editor turned entrepreneur Bronagh Staley handpicks this boutique's clothing, accessories playthings for kids ages newborn to eight. She's a fan of labels like April Showers and Wovenplay. Both locations use birch and reclaimed wood in their design to create a fantasy feel.
These colorful stores specialize in Japanese clothing, shoes and toys. Kids will enjoy the play area, while moms will be excited to find a diaper-changing and breastfeeding room at both locations.
The seriously hip wares in this Park Slope boutique are so appealing, you'd never know they're technically intended for the under-15 set. Stylish kids can find patterned dresses from Miss Behave, bright tees from Stella Blu and distressed denim items from Tractr. Don't forget to check out accessories like leather wallets and funky sunglasses.