The best kids' playgrounds in New York City
Need plans? These awesome kids' playgrounds across NYC will keep your crew entertained for hours on end.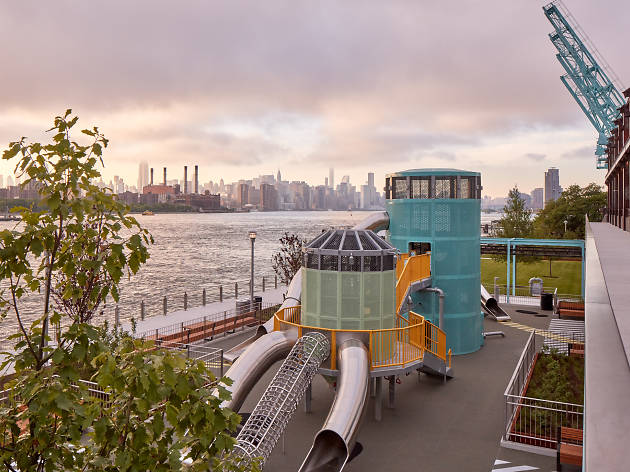 People might think raising a family in the city is challenging, but when these awesome kids' playgrounds act as backyards, there are certainly no complaints! We scanned each borough and found the most irresistible, adventurous spots your brood will love.
From cool equipment to stellar views and nifty aesthetics, NYC's playgrounds are some of its most loveable features. Come on—what sunny afternoon would be complete without a little outdoor fun?
After you've finished up that museum tour or Broadway play, make a stop at one of these playgrounds—your kids will thank you.
When the warm weather hits, visit these water playgrounds to cool off, take a spin on NYC's best carousels and complete the day with a cone from one of the most delicious ice cream shops.
The best kids' playgrounds in NYC
More fun things to do with kids
There are plenty of outdoor activities for kids in New York City—many you'll even love doing as a family! When you're not busy cuddled up with our favorite family movies on Netflix and our list of the best kids movies (come on—it's time to head outside!), you'll love exploring the coolest family attractions and the other amazing outdoor activities this amazing city has to offer.