Horseback riding spots for NYC kids
Take a lesson or a pony ride at these riding schools.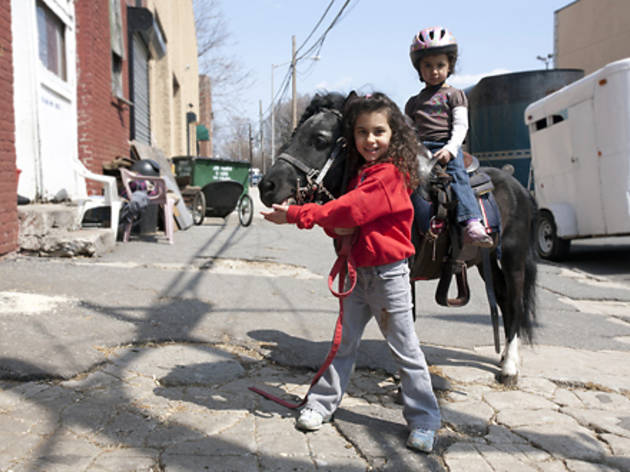 1/4
Photograph: Virginia Rollison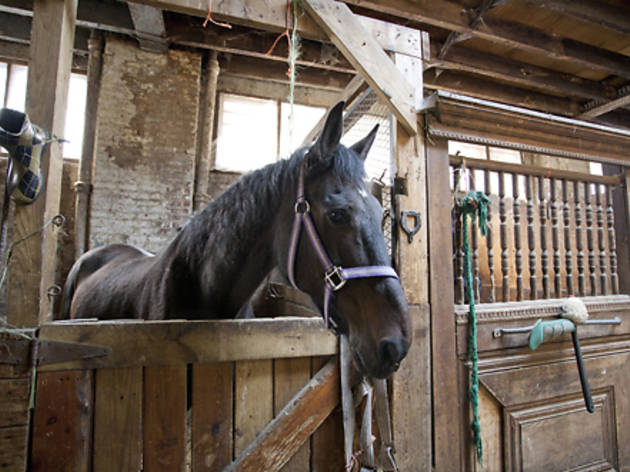 2/4
Photograph: Virginia Rollison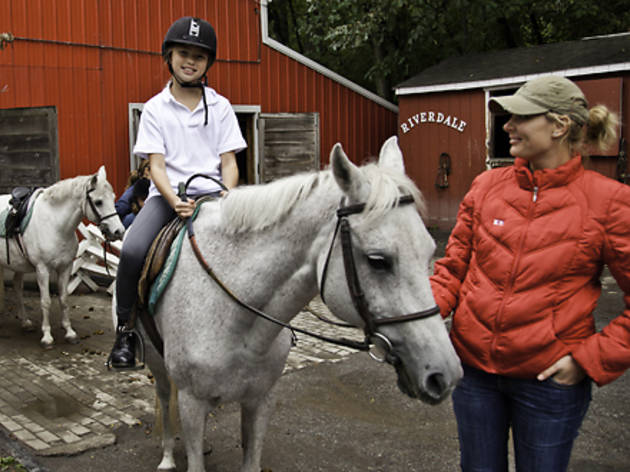 3/4
Photograph: David Rosenzweig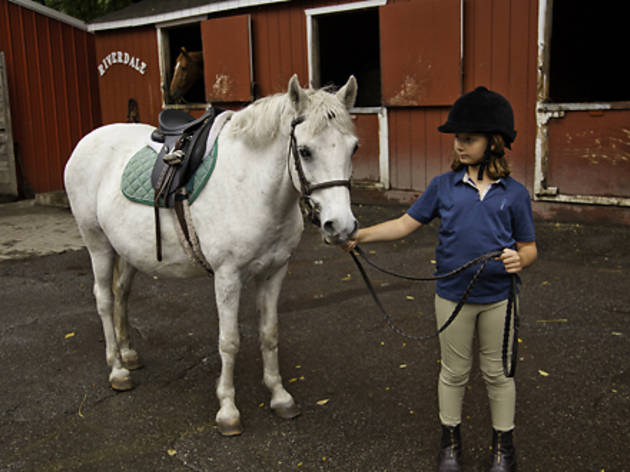 4/4
Photograph: David Rosenzweig
Bronx Equestrian Center
Learn to ride English or Western style from the experienced instructors, or take a guided family trail ride through the park (riders must be over 4 feet tall). 9 Shore Rd south of Orchard Beach Rd, Bronx (718-885-0551, bronxequestriancenter.com). Guided trail ride $40 per person per hour with lesson (reservation required), $35without; pony ride $5 (up to 90 pounds). Height requirement only.
Jamaica Bay Riding Academy
Family-owned since 1972, this well-established facility offers an impressive 500 acres of beachfront and wooded trails in Gateway National Park, plus an indoor and outdoor riding arena. 7000 Shore Pkwy, north of Flatbush Ave, Mill Basin, Brooklyn (718-531-8949, horsebackride.com). Fifty-minute private trail ride $53 per person (ages 6 and up), 15-minute pony ride (ages 8 and under) $17.
Kensington Stables
Steering and posting in a trot are just two of the skills tots learn during private lessons. 51 Caton Pl at E 8th St, near the southwest corner of Prospect Park, Brooklyn (718-972-4588, kensingtonstables.com). Private lesson $34 per person per half hour, $57 per hour (ages 6 and up); pony ride $3 (18 months and up).
Lynne's Riding School
Beginner lessons start in the indoor ring. When kids become more steady, they can take a group lesson on the bridle paths of verdant Forest Park. 88-03 70th Rd between Sybilla St and Union Tpke, Forest Hills, Queens (718-261-7679, lynnesridingschoolnyc.com). Thirty-minute private lesson $45, one-hour private lesson $70 (ages 5 and up); pony ride $10 (no age limit).
Riverdale Equestrian Center
This spot conducts lessons only, in either an indoor or an outdoor ring. Intro sessions cover the likes of stirrup adjustment, mount and finding a proper seat. Van Cortlandt Park, Broadway at 254th St, Bronx (718-548-4848, riverdaleriding.com). Thirty-minute private lesson $55. Ages 6 and up.