Sleepaway camps for kids near New York City
Try these sleepaway camps for kids, tweens and teens to ensure your entire crew has their best overnight camp experience yet! Trust us.
Plan your best summer ever with these 2018 sleepaway camps! Our guide includes exciting sleepaway camps in New York as well as picks in nearby states like New Jersey, Massachusetts, Pennsylvania, Connecticut and New Hampshire. Overnight camps help kids become more independent and give 'em the opportunity to make new friends, learn new skills and even find their next passion! You'll find specialized sleepaway camps that focus in on specific themes as well as traditional camps that offer sports, arts & crafts, theater and other great stuff.
RECOMMENDED: Full guide to summer camps in NYC
For more camp fun, check out our full guide to summer camps. Stuck in the city for the summer? Try our favorite 101 things to do with kids in New York, plus our favorite family attractions and outdoor activities for kids.
Sleepaway camp in NJ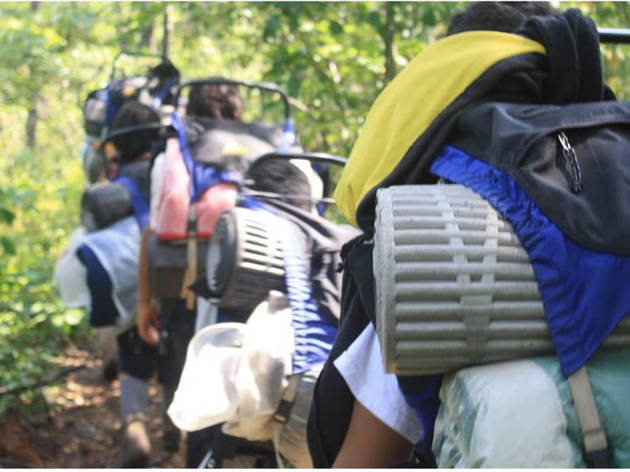 Have your kids ever wanted to bunk in a teepee? Now's their chance! Children sleep in real teepees, alongside seven to nine other children of their gender and age, and over
the course of the two weeks these tentmates become like family as they eat, sleep and plan their activities together. As a unit, the children explore all that the camp has to offer—archery, crafts, mountain biking, swimming, canoeing,
fishing and outdoor cooking—while embracing nature, the 55-acre lake and each other's company. The camp is a totally unplugged, back-to-basics outdoor adventure that teaches them to rely on themselves and learn how to adapt to living in nature. Ages 6–15.