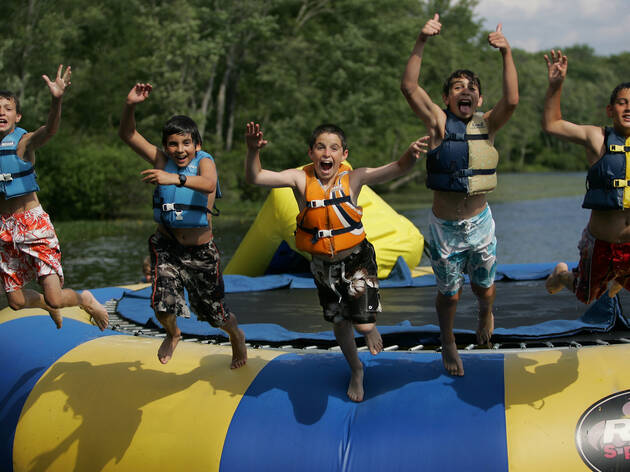 The best sleepaway camps in NY and beyond
Pack for the best sleepaway camps in NY and beyond if your kiddo is looking for a summer experience like no other
Alright, parents, here's a big question for you: Do you or don't you send your kid to sleepaway camp? There are some who will jump at the idea. While others have hesitations. Saying goodbye to your kiddo for a few weeks (or more) can feel nerve-wracking, but it doesn't have to be. Pairing the right kid with the right camp could be just what your child needs this summer.
RECOMMENDED: Full guide to summer camps in NYC
The East Coast is a great place for a summer camp. The nature provides a beautiful backdrop and whether the camp is in Upstate New York or a quick drive away in Connecticut, your child is guaranteed to make lifelong memories.
Nothing's off limits, so prepare for an adventure! If you have the jitters, read what the experts have to say about summer camp here. Breathe a sigh of relief!
Best selling Time Out Offers