Sports camp for kids in New York
Sign up for sports camp to keep your super active kiddos busy all summer long!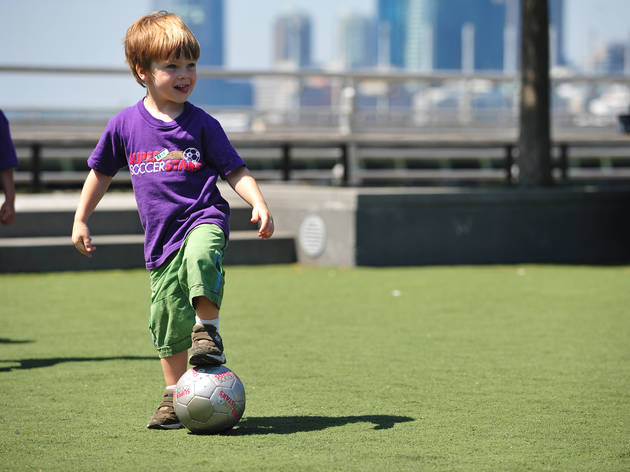 RECOMMENDED: Full guide to summer camps in NYC
Active youngsters who can't get enough of the sports and athletics offered in after-school programs during the year can spend their summer vacation blowing off steam in the coolest ways possible. Kids' fitness centers in the city (and beyond) offer endless sports camp offerings your kids will totally love, ranging from soccer, basketball and lacrosse to activities like rock climbing and surfing.