The best family vacations you need to take this year
There's a lot to explore this season. These family vacations offer exciting adventures and some much-needed relaxation.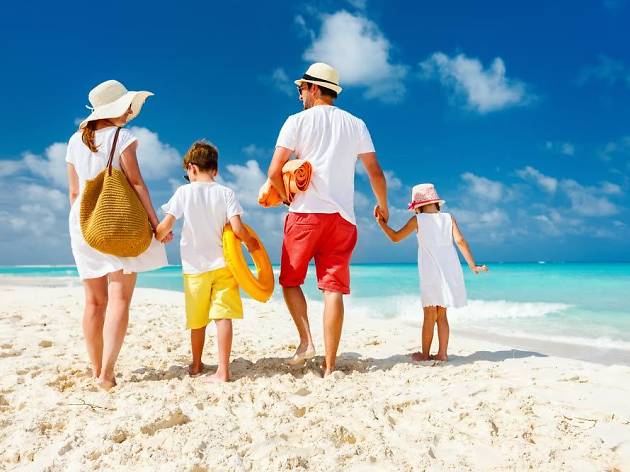 What's not to love about NYC? There's an endless list of things to do with kids, and chances are rare that you'll hear the dreaded "I'm bored" phrase from your little ones. But as much as there is to offer—and as irresistible as this city can be—sometimes you and your loved ones need to get away and recharge.
We have you covered—these fantastic family vacations promise a wonderful experience for everyone (so much so that you might not want to leave). Our roundup family vacation ideas includes trails to hike, beaches to surf, restaurants to visit and so much more. No matter where you go or what you end up doing, you'll agree that these kid friendly vacations are a must every year.
Pack your sunglasses and grab a beach towel (or ski jacket and hat depending on the time of the year)— family fun awaits!
Need some inspiration for NYC adventures? When you get home from one of the best family vacations you've taken, visit these kids attractions, take a swing at the most exciting mini golf NYC has to offer or plan a day trip (overnight options are totally up to you) and explore places to go strawberry picking in New York.
The best family vacations you need to take this year