The best family vacations for New Yorkers
Family vacations abound for New Yorkers on the move. Peruse our list of go-to getaway spots from Gotham.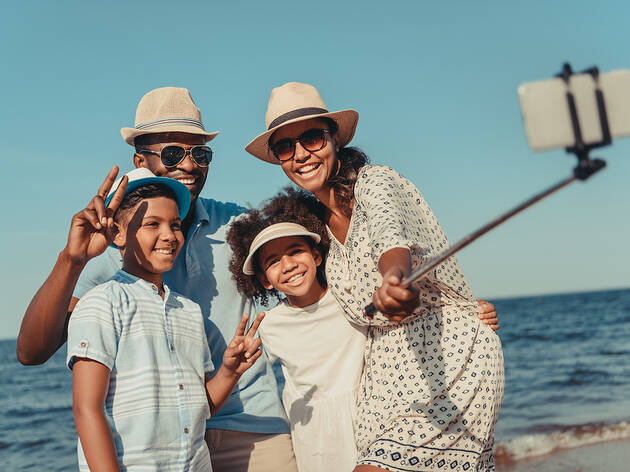 We'll admit we get a hankering to leave NYC every so often, especially when stellar family vacations are calling our name.
If wanderlust kicks in and you want to spend some time away from home, peruse our list of go-to family vacations from NYC. No matter the season, there's plenty to explore—cool kids' amusement parks in NY and beyond, action-packed water parks near NYC, all-inclusive family resort stays. We have summer on the brain!
So what are you waiting for? Book a trip, pack your bags and get out of town. Although it might not always be easy to travel with kids in tow, we'll provide tips to help make the process smooth and enjoyable—even for the most rambunctious members of your crew.
While you're en route to the best family vacations of the year, make sure to enjoy these fun car sing alongs.
Family vacations