Lip-glossaholics
By Time Out Kids staff Tue Jul 17 2007
Are gossip magazines encouraging their tween readers to participate in the same rehab-landing behavior of celebrities like Britney and Lindsay? It seems that for an Australian magazine, Famous, the answer is yes.
The gossip mag is feeling the heat from fired-up parents after it gave away free alcohol-flavored lip gloss in the magazine.
The lip gloss, which doesn't contain alcohol, but seems to be priming kids for alcohol addiction, comes in flavors like vodka, tequila and margarita. The whole scenario is vaguely reminiscent (and by vaguely reminiscent, we mean a Xerox copy) of the candy cigarettes and chewing gum "tobacco" of yesteryear.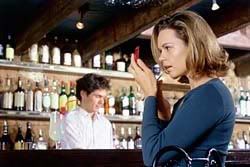 Share your thoughts