Part of your world
By Katharine Rust Mon May 21 2007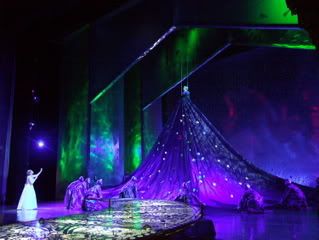 I'm not saying anything of the show (except that it seems to have a pretty stellar cast), but if you have a Broadway baby who's dying to see the next best thing, Playbill just announed that Visa is selling tickets to Disney's next adventure on the Great While Way,
The Little Mermaid
, a whole day before they 'officially' go on sale. Just type in the code (PPBLLM) when you click
here
. Let's just hope it has a hot crustacean band....
Share your thoughts