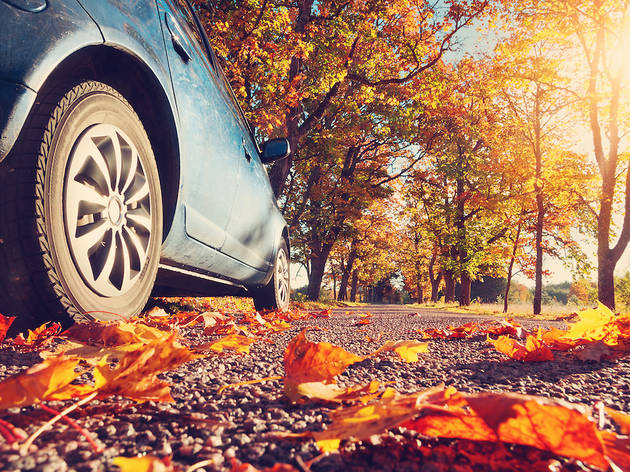 Best day trips from NYC in the fall for families
Embark on these day trips from NYC in the fall. They make the perfect weekend escape for all-things autumn.
Don't let your brood sit and sulk over summer's demise. Autumn (especially Halloween) are reasons to celebrate. Make the most of the season with these fall day trips from NYC, where you'll be treated to gorgeous views, pumpkin patches and even some scary festivities (if you so choose).
From Sleepy Hollow, NY to Cape May NJ, these locales provide plenty of entertainment that will make the whole crew crave a warm sweater and apple-flavored treat. The good news is that they feel like they're lightyears away, but they're close enough to do in a weekend.
RECOMMENDED: Full guide to the best family vacations from NYC
If you are still in search of things to do in fall, we'll guide your toward the best apple picking near NYC, the most epic pumpkin patches where you'll find your annual jack-o-lantern and the most gorgeous scenic drives for fall.
Best day trips from NYC in the fall