Heads up! We're working hard to be accurate – but these are unusual times, so please always check before heading out.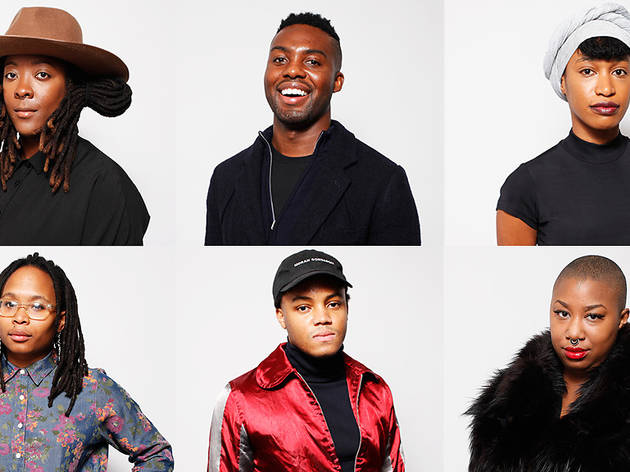 Six young African-American artists to watch in 2017
Here are six young African-American artists worth watching out for in the era of Trump and Black Lives Matter
African-American artists are hot right now, with more and more of them exhibiting in big Chelsea galleries, as well as in major museums like MoMA, the Whitney and The Met. Of course, in an ideal universe, this wouldn't have to be singled out, and African-American artists would simply be artists, undifferentiated from their peers. But in America, everything is entangled in race, even in a liberal art world that remains overwhelmingly white, so something like the ever-rising profile of African-American artists was going to get noticed. Add the fact that current events—ranging from the rise of the Black Live Matter movement (which has attracted the attention of African-American hip-hop artists like A$AP Rocky as well as visual artists) to the election of Donald Trump—are raising the stakes for artists of color, even those whose work doesn't seem especially political. For much of the past decade or so, the assumption has been that African-American artist have been working in "post-black" cultural environment. Whether that remains the case is unclear, but some clues to what the future holds might be found in work of these six young African-American artists worth watching right now.
RECOMMENDED: Full guide to the best of 2017
Young African-American artists to watch
Having already made a splash at venues like the Whitney and Art Basel, Chicago artist Nina Chanel Abney's figurative paintings are big on size, impact and ambition. Each of her canvases is a veritable seven-layer dip of colors, symbols, abstract imagery, narratives, ideas, stylistic borrowings and art-historical references. They offer piquant commentaries on race, sex, pop culture, religion and politics delivered with potent visual nods to Matisse, Romare Bearden and Jacob Lawrence.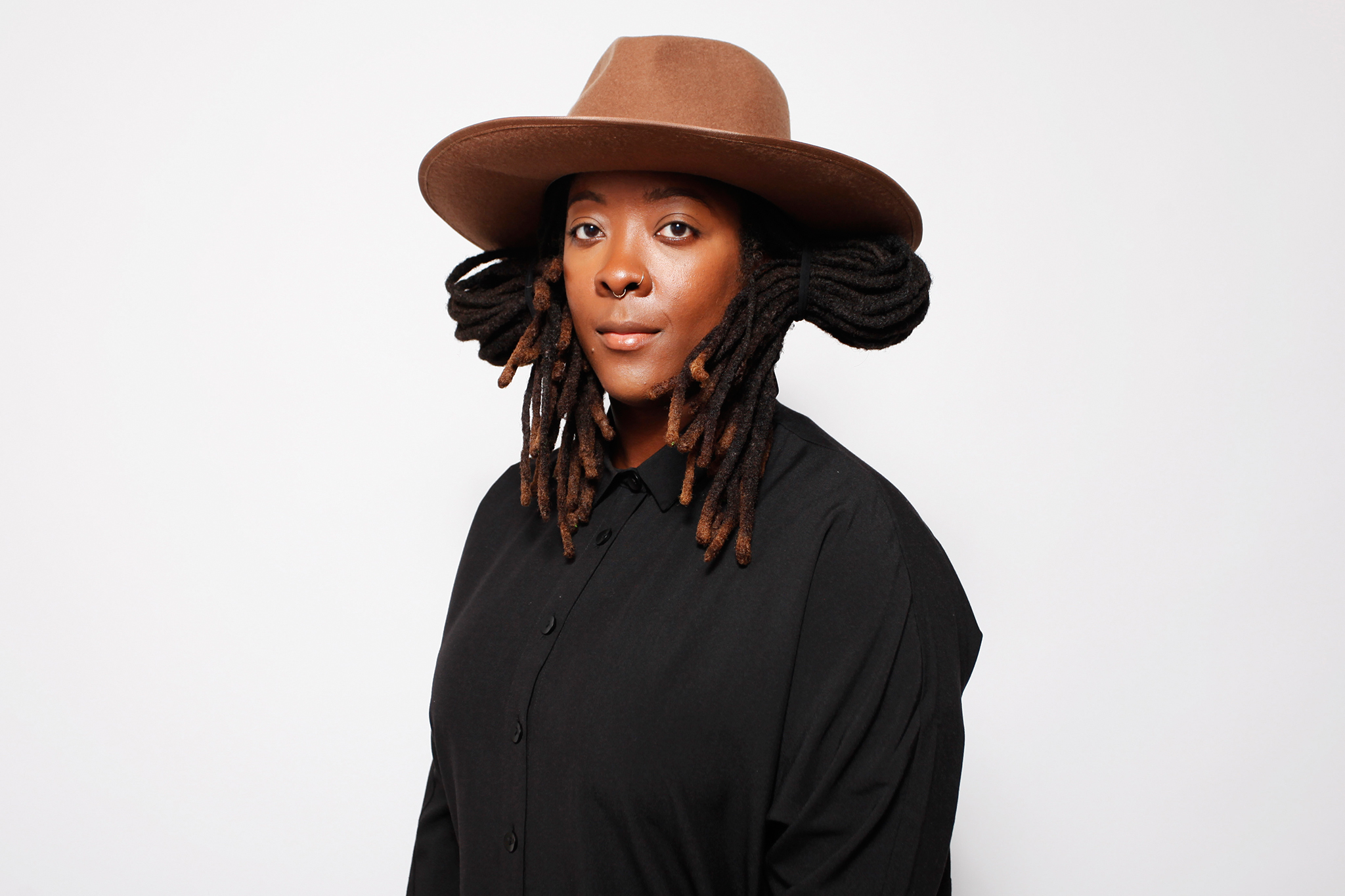 Nina Chanel Abney,
Who
, 2015
Courtesy the artist
For a 2013 show at the Brooklyn Museum, Chicago-native-turned-Brooklyn-artist Caitlin Cherry went medieval on everyone's asses with a mixed media installation featuring paintings tied to catapults, as if they were about to be hurled over a castle wall. Similarly, another work—a large triptych depicting the U.S. Capitol Building—is paired with a sculpture of a cannon made with PVC pipe. Cherry's canvases are painted in a figurative Expressionist style and are often populated by cartoonish characters, but she also works in other mediums: One project involves the artist's version of the Blackwater-style military contracting firm—a "painting security system" complete with slick, promotional video. Cherry's work is essentially a 21st-century version the history paintings that extolled the high and mighty; in Cherry's hands they become critical commentaries on the connection between power and art.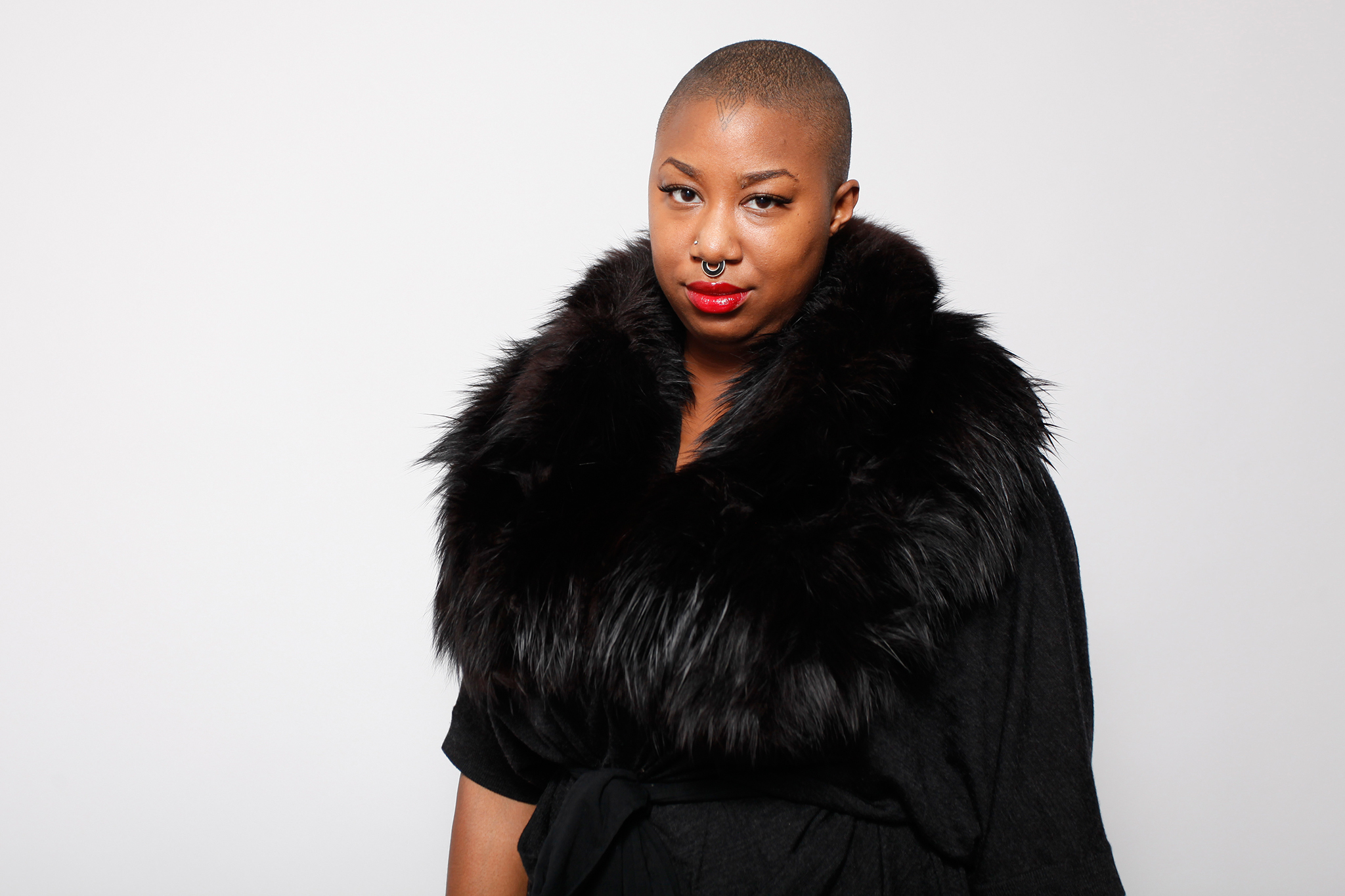 Caitlin Cherry, United States Capitol Building, 2016
Photograph: Courtesy Robert Rauschenberg Foundation
Mack, a New York artist who hails from Maryland, "paints" with pieces of found fabric that often take on three dimensional form. Whether they're hung on the wall, suspended from the ceiling or left freestanding, Mack's works have an architectural presence and provisional aspect that sometimes suggest rag-tag tents in a homeless encampment. In many respects Mack evokes marginalized people in today society, though with a hint, perhaps, of better things to come. "I empathize with the fragment," he says. "Its potentiality is so great, so very urgent."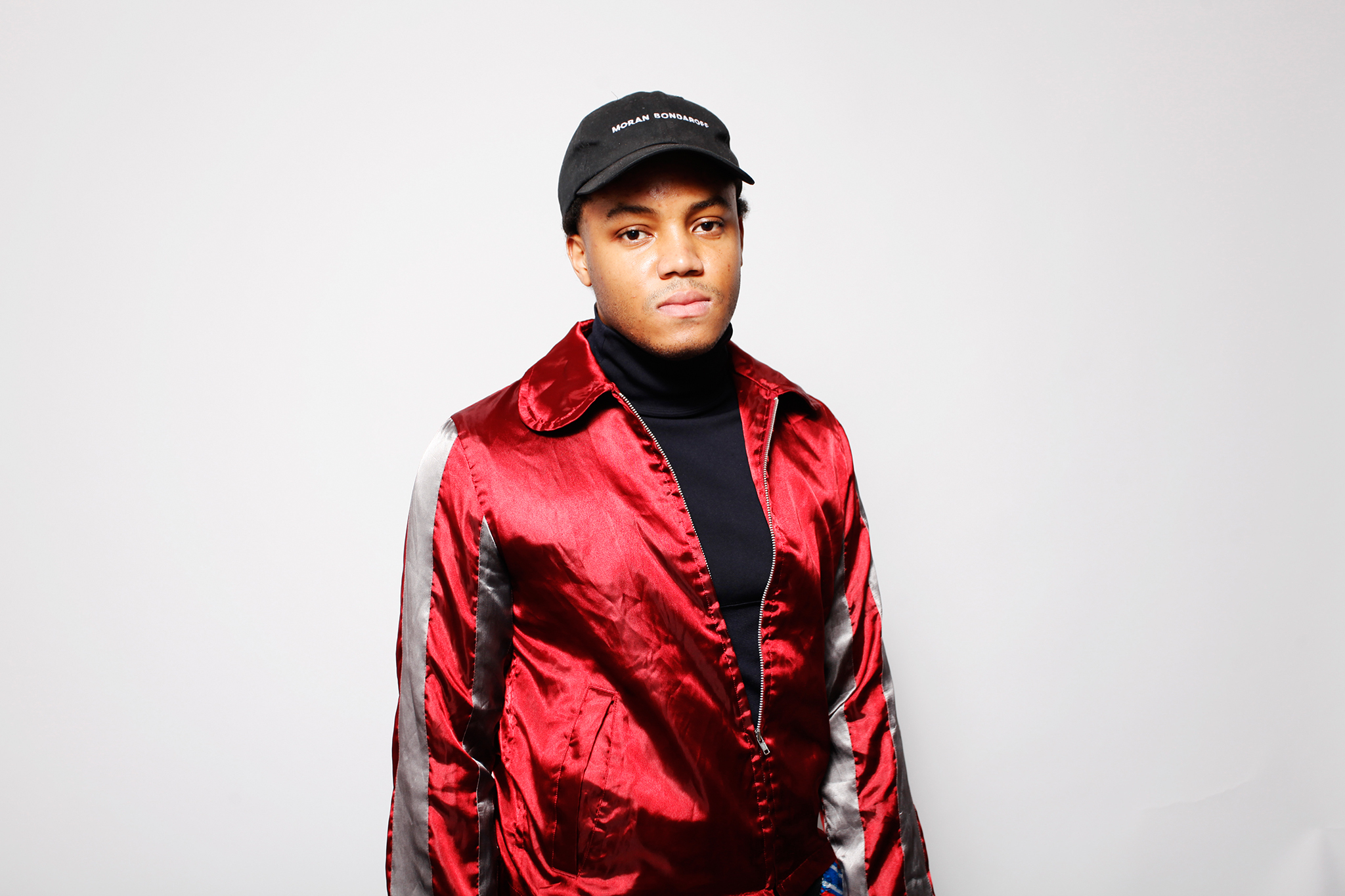 Eric Mack, In Definitely Felt, 2016
Photograph: Courtesy the artist
Born in Philadelphia, this New York artist paints portraits, interiors and still lives with a loose style limned in a subdued palette that gives her work an introspective air. Packer portrait subjects are often friends, though the artist eschews the usual trope of trying to reveal the sitter's personality or psychology; instead, they're pictured with their gaze averted, as if they were disinterested in connecting with the viewer. That sense of distance, combined with the fact that Packer's results seem more like sketches than completed canvases, creates the impression that each of her subjects is a work-in-progress—as all of us bound to that unfinished bit of business known as the human condition inevitably are. Packer finds this situation sad, but also sees a sublime transitional beauty in it.
Jennifer Packer, Eric (II), 2013
Courtesy the artist
Adam Pendleton works in a diverse range of mediums, including performance, film, painting, ceramics and silkscreen. But what unites his efforts is his fascination with texts, especially those written in conjunction with such historical 20th-century developments as the prewar avant-garde, the Civil Rights Movement, Minimalism and Conceptualism. He describes his efforts as "black Dada," ascribing subversive motives to works that are refined if brooding. A good example is a recent painting series called Untitled (A Victim of American Democracy) that uses collage-like techniques to create abstractions out of the titular phrase, which is borrowed from Malcolm X's 1964 speech, "The Ballot or the Bullet."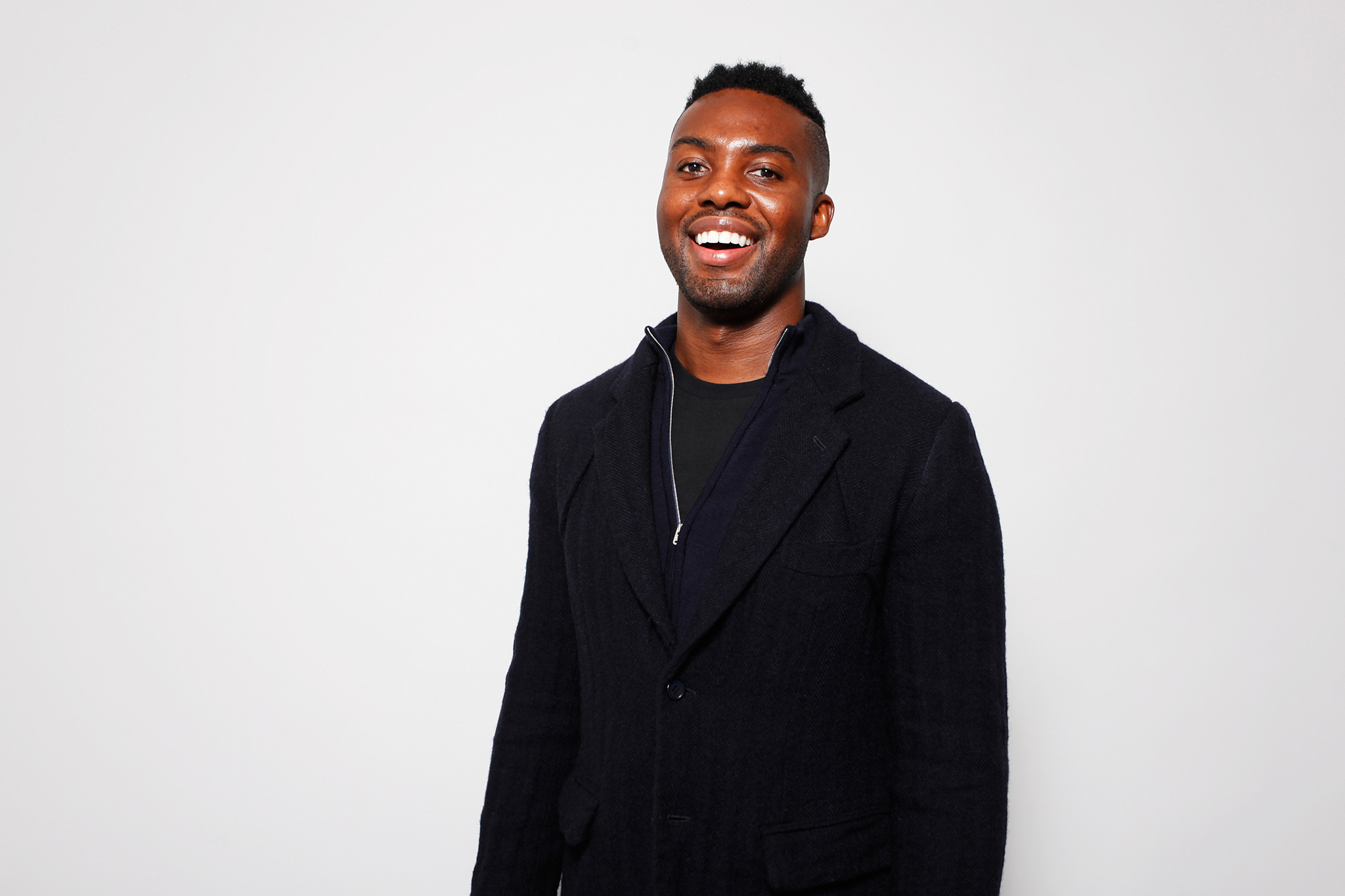 Adam Pendleton, installation view of "Midnight in America," 2016
Courtesy the artist
Tschabalala Self combines collage (using patterned fabrics) and paint to explore the intersection of feminine beauty, sexual fantasy and evolving concepts of blackness. In the process, she creates vivid narrative canvases imbued with a Surreal panache and a folk-art charm.
Tschabalala Self, untitled, 2016
Dan Bradica; courtesy the artist
Get to know talented NYC artists
Check our list of up-and-coming contemporary artists doing everything from painting to video and guerrilla curating