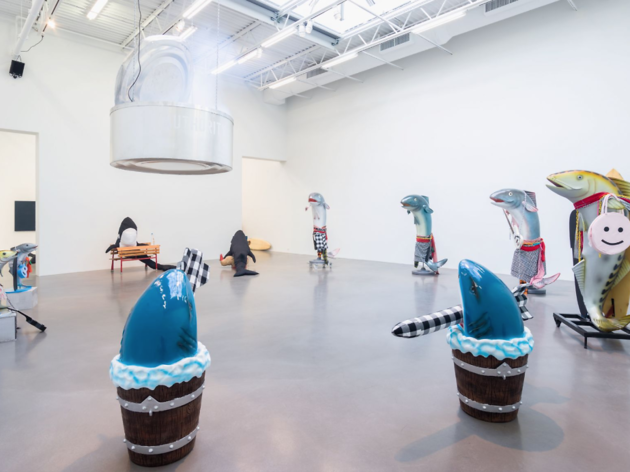 The best art walks in NYC
Looking for a way to hit more than one gallery or museum at a time? Consult our guide to the very best NYC art walks.
Interested in taking in some art while putting steps on the ol' pedometer? It's easier than it sounds thanks to NYC's unique art ecosystem. At the top, of course, are New York City's world-class art museums, which include the Metropolitan Museum Of Art and the Solomon R. Guggenheim Museum, among others. Many of them, including the aforementioned, are clustered along Fifth Avenue, so you could visit more than one, if you're so inclined. But that, admittedly, requires stamina, since some of these places—most notably The Met—are huge places where you could spend an entire day. Easier on the feet is a tour through one the city's gallery neighborhoods. By some estimates New York contains some 1,500 art galleries, making it the largest such concentration in the world. So obviously, you can't visit them all, but you can hit several at the same time, because these spaces are clustered near each other in various districts across the city, with Chelsea and the Lower East Side representing the largest of the lot. So what are you waiting for? Put on your favorite kicks and head out to explore amazing offerings of art—and get in some exercise while you're at it. And if you don't which direction to head in, don't worry: We've got you covered with our guide to the very best art walks in NYC.
Looking for more art?
Check out our suggestions for the best art exhibitions you don't want to miss, including gallery openings and more