The best Chinatown art galleries
Check out our guide to the best Chinatown art galleries on the cutting edge of New York's contemporary art scene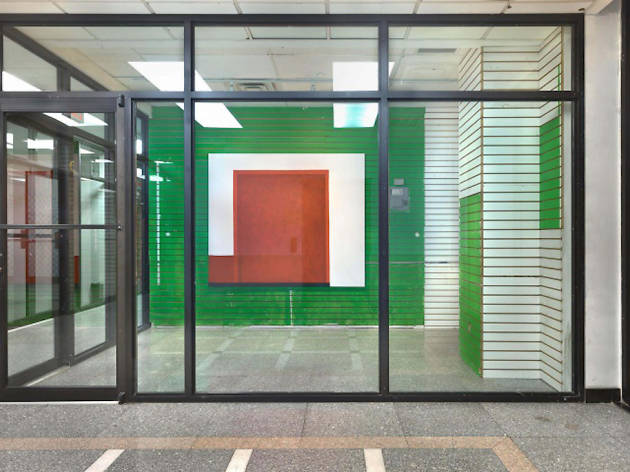 When you think of Chinatown, you usually think of its restaurants. But over the last several years, the neighborhood has become a destination for art. As the Lower East Side gallery scene next door has grown increasingly large and professional, with dealers moving in from Chelsea and even the Upper East Side, Chinatown has become the go-to place for funky spaces that are so small in some cases, you'd be better off calling them micro-galleries. Nevertheless the shows they mount pack a big punch. If you're looking to find which galleries in Chinatown are the ones to visit, you can't do better than our guide to the best Chinatown art galleries.
RECOMMENDED: See more of the best art galleries in NYC
Best Chinatown art galleries
Originally opened in 2010 in Brooklyn, this artist run space moved to Chinatown in 2015. Proprietors Mariah Robertson and Jackie Klempay describe their enterprise as "a fluid and expansive project" that features a exhibition program focused primarily emerging artists and veteran artists who are under known.
Here's a gallery with a twist: In addition to being an exhibition space, Alden Projects is also a publisher with both sides of the business focusing on rare artist ephemera, including photos, exhibition announcements, manifestoes, posters and other historical documents.
Opened in a former Chinatown video store in 2015, New Release Gallery is a venture by Erin Goldberger, director of Bill Powers's Half Gallery on the Upper East Side. Though her program focuses on young emerging artists, Goldberger has also exhibited such veteran artists as Arden Scott and Duncan Hannah.
Gallerist Ellie Rines traded in a tiny space in the Meatpacking District for a slightly less tiny space in the front room of her Chinatown apartment in 2015. Since then she has presented a slate of exhibitions by artist such as Michelle Segre, Jessica Stockholder and Sadie Laska.
Jeffrey Stark's micro-gallery is so micro, you can't actually enter it. Instead it's a glassed-in basement storefront with a locked door that usually accommodates a single piece or installation; you have to look into it like window display. Still, this arrangement has the virtue of allowing longer viewing hours than your typical downtown gallery.
Lower East Side gallerists Tara Downs and Alex Ross merged their respective galleries as Downs & Ross in 2017, retaining both locations to present a lively international roster of emerging artists.
German dealer Johannes Vogt has kept himself busy over the past decade, first as a curator and gallerist in Munich, Germany and later as a co-founder of FUTURA_ART.com, a former online platform for digital art. He opened his Chinatown gallery in 2010 and reps an international roster of artists.
In 2016, three former Lower East Side gallery directors,Patton Hindle, RJ Supa and Courtney Childress, quit their day jobs to open this space taking its name from a 1968 Lucille Ball/Henry Fonda comedy in which a widow and widower get married and merge their considerably sized families into a brood of 18 children. Todd Bienvenu, Jeremy Couillard and Mandy Lyn Ford are among the artists repped here.
Original opened in London, Tramps migrated to New York along with founder Parinaz Mogadassi, who is now running her space in collaboration with her current employer, the Upper East Side gallery Michael Werner. The space is ingeniously low-cost: Instead of a conventional gallery with attendants, Tramps consists of ten tiny glass-walled shops originally meant to house vendors on the second floor of a Chinatown mall. Kept locked at all hours, the stalls serve essentially as oversized vitrines for works by a mix of young artists and Werner regulars like Sigmar Polke and James Lee Byars.
Looking for more of the best art galleries?
Check out our recommendations for the best Uptown art galleries featuring contemporary painting, sculpture and more