The best amusement parks near NYC
Hold on tight! These amusement parks near NYC offer you the rides of your life on roller coasters and water slides.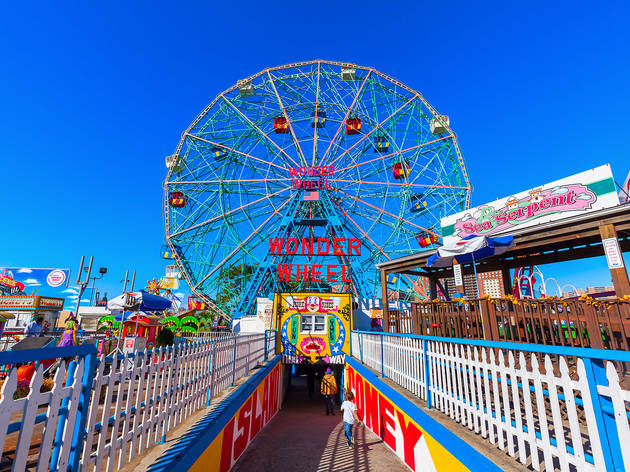 Acting like a kid again is never a bad idea, and these amusement parks near NYC are the perfect places to get your adrenaline pumping. Good ol' Coney Island is right in your backyard with one of our fave Ferris wheels and the famous Cyclone wooden roller coaster, but it's also worth venturing to New Jersey, Pennsylvania, and Connecticut for a fun day out. Whether you're looking to cool off at a water park or scream your lungs out on a roller coaster, these amusement parks have something for every type of thrill seeker. These day trips from NYC take five hours or less, so start planning now—and get ready to hang on for dear life.
Best amusement parks near NYC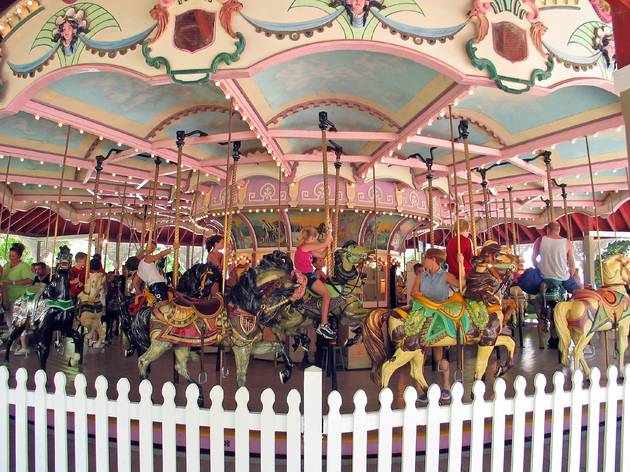 Photograph: Courtesy CC/Flickr/Jim
Idlewild and SoakZone; Ligonier, PA
Travel Time: Five hours from NYC by car
Yes, this one's worth that drive. The place is chock-full of amazing water slides like the Hydro Racers, where you compete against fellow riders by hurdling headfirst down the slide (no sweat). There are also water-free attractions, like the classic carnival tilt-a-whirl, and a regular schedule of fireworks, theme days and character meet and greets to top off your trip.
Photograph: Courtesy CC/Flickr/Jim
Find the best amusement parks in America
Is there a more iconic summer snapshot than that moment you crest the top of a roller coaster drop? Long lines and high temps be damned: Amusement parks are the season incarnate. We've rounded up 10 of the nation's most mind-blowing thrill spots. Be sure to secure your personal belongings before reading.