Governors Island in New York: The best things to do
Hop on the free ferry from Brooklyn or Manhattan and check out the best things to do on Governors Island this summer.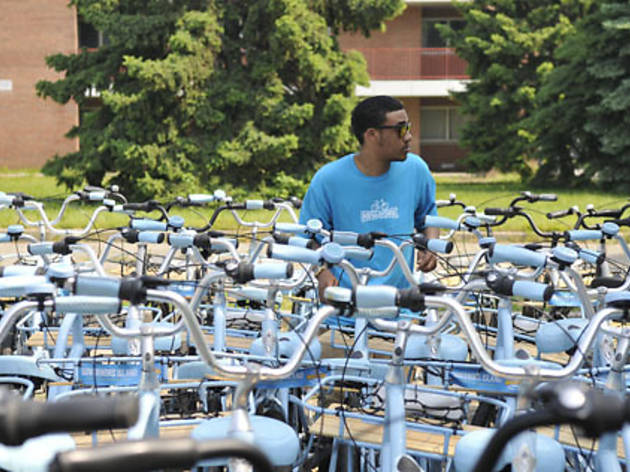 1/6
Photograph: Donald Yip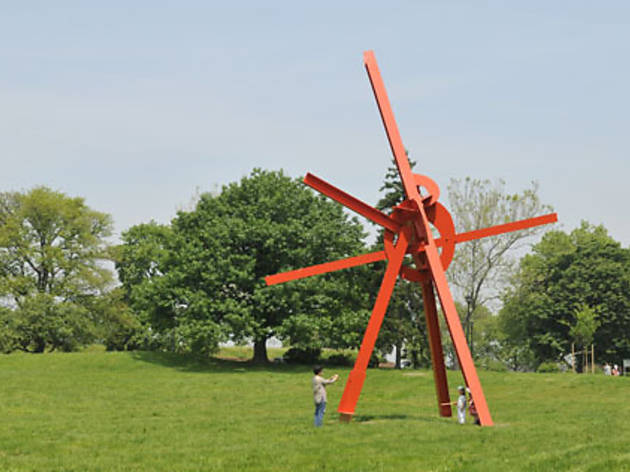 2/6
Photograph: Donald Yip
"Mark di Suvero at Governors Island: Presented by the Storm King Art Center"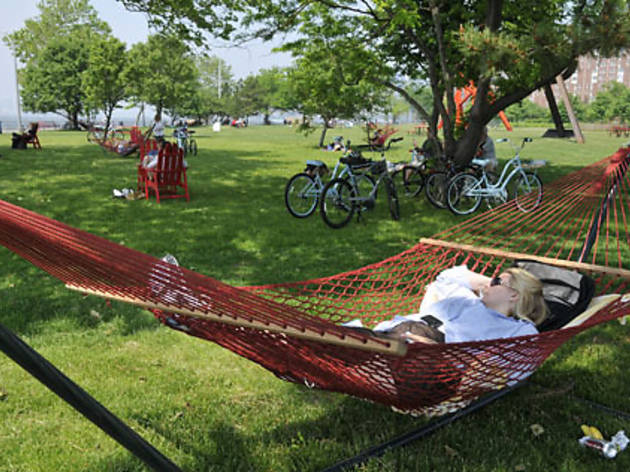 3/6
Photograph: Donald Yip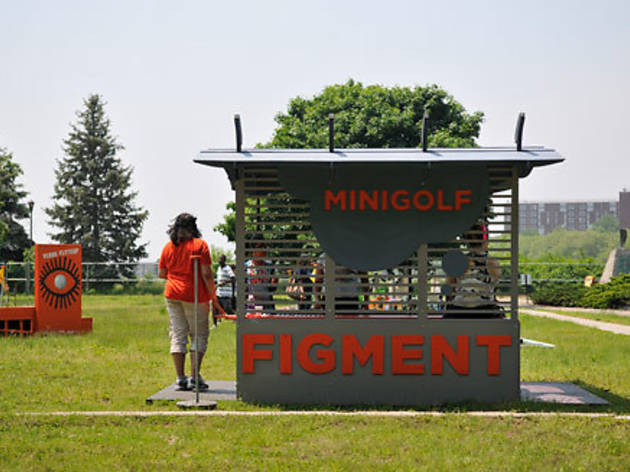 4/6
Photograph: Donald Yip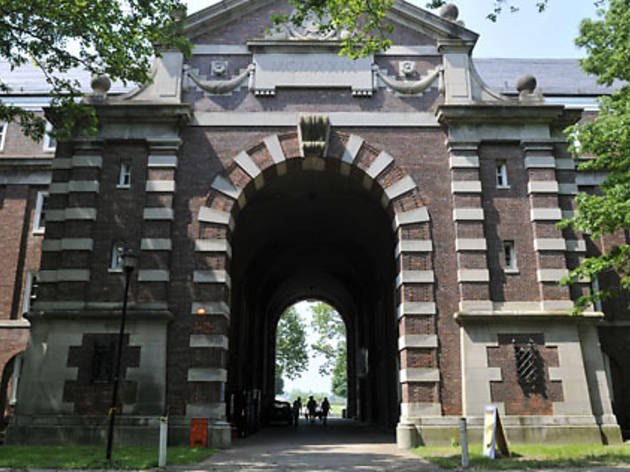 5/6
Photograph: Donald Yip
Ligett Hall, Colonels Row
6/6
Cook Out NYC on Governors Island, part of July is Good Beer Month
Bike and Roll bicycle rentals
Cycle around the island sans traffic, thanks to its no-cars policy and more than five miles of dedicated bike lanes. Bike and Roll operates weekend rentals, offering a velocipede for just about everyone: Solo, tandem and even quadricyles (which can transport six adults and two kids) are available. The group also offers gratis wheels as part of Free Bike Mondays (which happen on May 28 and September 3), during which you can take a two-wheeler for an hour-long spin at no charge. Near Colonels Row; follow the blue signs from the ferry (bikeandroll.com). Through Sept 30; $15–$45.
RECOMMENDED: Full guide to Governors Island
"Mark di Suvero at Governors Island: Presented by the Storm King Art Center"
You don't have to travel upstate to see some of Storm King Art Center's offerings; the sculpture garden brings work by one of its best-known artists, sculptor Mark di Suvero, to the island. The abstract artist set up 11 of his large-scale sculptures at various points, and true to his style, the massive pieces are made of industrial materials such as salvaged steel and I beams. This exhibit is the largest outdoor presentation of di Suvero's work in NYC since the 1970s. Various locations (stormking.org). Through Sept 30; free.
Relax (and nosh) at Picnic Point
This tranquil locale on the southwestern shore of the Island features eight acres of lawns, complete with hammocks, picnic tables, and great views of the Statue of Liberty and New York Harbor. It's a perfect spot to stop, rest (after a long bike ride, perhaps) and take in the beauty of New York City from afar. This year, Caroline and Kevin Moore—the owners of Kevin's in Red Hook—will open a beer garden, Little Eva's (named after their daughter) at Picnic Point: Along with oysters, clams, grilled sausages and vegetarian sandwiches (with greens from nearby Added Value Farm), the outdoor spot will also serve Brooklyn Brewery and Sixpoint beers. Little Eva's: Picnic Point (mooreparties.com). Sat, Sun 10am–6pm; through Sept 30.
Visit Earth Matter and Added Value Farm
Two spots on the island promote an eco-friendly lifestyle. Learn about sustainability and composting at Earth Matter's site at Picnic Point (earthmatter.org), where you can also visit the chickens who provide nitrogen for the garbage heap (one guess as to how that happens). Nearby is Added Value Farm (added-value.org), a three-acre offshoot of the larger Red Hook grange. The farmers grow organic fruits and vegetables, including squash and tomatoes; you can take a tour of the space, or pick up local produce, cut flowers and more at its farm stand, which opens in July.
Figment's art installations and event
Eclectic art comes to the island courtesy of art group Figment, which has staged quirky projects here since 2007. This year, visitors can gawk at three cool summerlong installments: Grab a club and take a swing at the free arcade-themed minigolf course, or check out 17 different pieces in the interactive sculpture garden (we dig "Face of Liberty," a to-scale model of the Statue of Liberty's famous visage). Finally, there's the City of Dreams Pavilion, an open space that will be occupied by a new, site-specific design, which will be announced in June. You'll find even more projects during Figment's annual art event. Various locations (newyork.figmentproject.org). Event: June 9, 10 10am–6pm; free. Long-term installations: Sat, Sun 10am–7pm; free. June 9–Sept 23.
The Beach at Governors Island
Beach bums can soak up some sun at this waterfront spot, featuring 20,000 square feet of sand, as well as volleyball and basketball courts. (Just don't try to go swimming—it's prohibited on the island.) The space will also host concerts this summer, although a schedule has yet to be announced. watertaxibeach.com. Sat, Sun 10am–6pm.
Get a history lesson on Colonels Row
History buffs can take a stroll through the picturesque houses that dot Colonels' Row. Built during the late 19th century, the homes belonged to high-ranking army officers at the turn of the 20th century. Although the homes are not open to the public this year (due to construction), you can still catch a glimpse of their stately exteriors. And if you want travel even further back in time, take a tour of Castle Williams led by National Park Service rangers. The fort, which reopens this summer, was built in the early 1800s to defend New York against possible British invasion. nps.gov/gois
Stuff your face at a food festival
You'll want to come hungry (and in your stretchiest pair of pants) to a plethora of food fests. Cook Out NYC (July 7, 8; cookoutnyc.com; $40–$45) will bring grill masters to the island. In September, the space goes hog wild with Pig Island (dates TBA, visit pigisland.com for details).