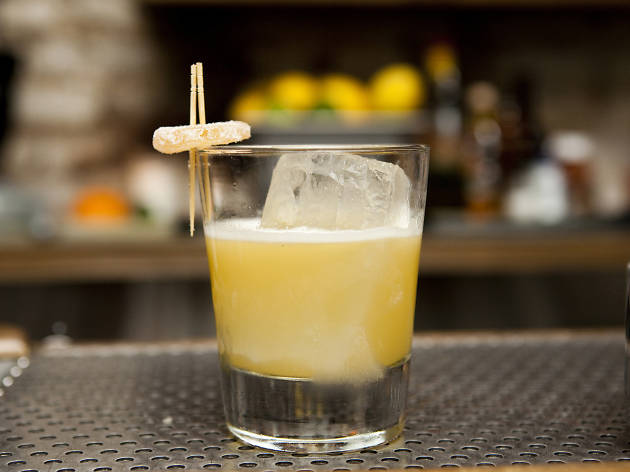 Famous cocktails invented in NYC bars
For famous cocktails like Martinis and Manhattans, head to these iconic NYC bars to sip on a piece of US history
Many things were invented in NYC: In 1914, we invented the Reuben sandwich, forever changing your Jewish deli experience; in the early 1970s, we gave the world New York hip-hop, which, more than forty years later, gave musical misanthropes a reason to throw down for Hamilton tickets; and NYC is also home to a slew of the world's most famous cocktails. From the Martini to the Manhattan, the Penicillin to picklebacks, you can trace their origin stories right back here to the Big Apple. Read on to find out where in New York these famous classic cocktails were invented, who invented them, and most importantly, where you can drink them today.
RECOMMENDED: Full guide to the best cocktails in NYC
Famous cocktails invented in NYC bars
Looking to light things up tonight?
These fun flaming cocktails (plus one shot) will fire up your night out in NYC. Sip at your own risk.