NYC Restaurant Week® kicked off earlier this week, which means it's time to try as many three-course meals ($29 lunch, $42 dinner) as you can. In addition to our favorite restaurants in Manhattan and Brooklyn, here are ten great dishes for you to chow down on.
RECOMMENDED: Full guide to NYC Restaurant Week
Rotisserie chicken at Lafayette
Don't overlook the chicken at this French hot spot in NoHo—the bird is served "grandma" style with bacon, potatoes and mushrooms.
Neta sushi at Neta
Order a swath of hyperfresh seafood, with one piece each of salmon, albacore, tuna, sawara and hamachi.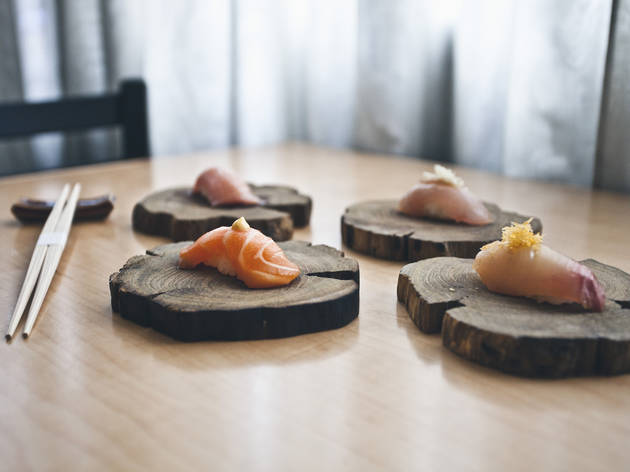 Slow roasted pork at Bedford & Co.
The tender swine is fitted with crackling, winter squash and sour orange.
Broccoli salad at High Street on Hudson
This veggie dish tosses marinated-and-roasted broccoli with radicchio, blistered grapes and toasted almonds in an herb mayo.
Patatas Bravas at Amada
The lightly fried potatoes, topped with smoked paprika, are the best kind of alternative to French fries.
Egg ravioli at Kingsley
Ascend into cheese heaven with this fresh, filled pasta, bursting with ricotta and Gruyère.
Atlantic cod at the Clocktower
Alas, Jason Atherton's excellent burger is not offered during NYC Restaurant Week. Luckily, his Atlantic cod, simply cooked with broccoli, anchovies and salted butter, is a close second.
Ile flottante at Le Coq Rico
The dreamy dessert contains a ball of whipped meringue set atop creme anglaise. If that's not enough for you, it also made our list of 100 Best Dishes of 2016.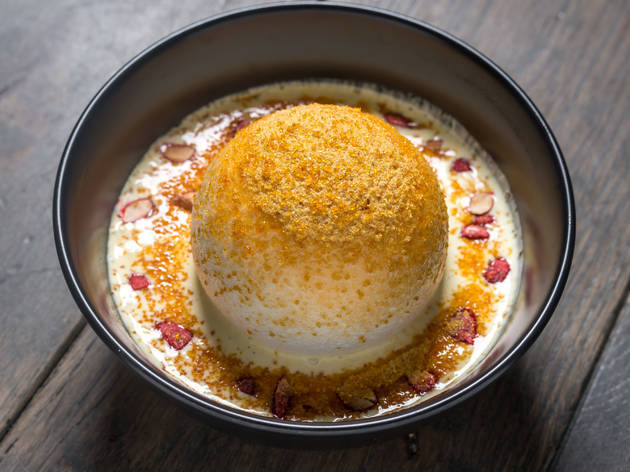 Grilled Neuske's bacon at Quality Eats
Another 100 Best Dishes contender, ordering this one is a no brainer: a think slab of bacon is complimented by peanut butter and jalapeño jelly.
Malfadini at Leuca
The sweet and sour peppers make the pesto pop in this pasta dish. Now, try saying that five times fast.