New Yorkers have been looking forward to the debut of the Beekman Hotel for months, not only for its genteel good looks but for the high-profile dining rooms inside the historic space. (The hotel is located inside an 1890s landmark building in the Financial District.)

Set side-by-side are the retrofied Fowler & Wells from Tom Colicchio (Craft, Riverpark) and big-ticket bistro Augustine from Keith McNally (Balthazar, Minetta Tavern). The former, named after a pair of phrenologists who once practiced in the building, nods to the old-school space with throwback dishes like oysters Rockefeller, chicory salad with pear and a lamb loin with niçoise olives.
Meanwhile, McNally's 90-seat French number features many signatures of the influential restaurateur (vintage mirrors, Art Nouveau tiles, globe-light fixtures), as does the menu: Cherche Midi co-chefs Shane McBride and Daniel Parilla serve updated brasserie staples like salt-baked oysters with Pernod butter; a soufflé au fromage loaded with Gruyère and Parmesan; and halibut en cocotte with black truffle and lobster jus.
Check out the spaces and menus below.
FOWLER & WELLS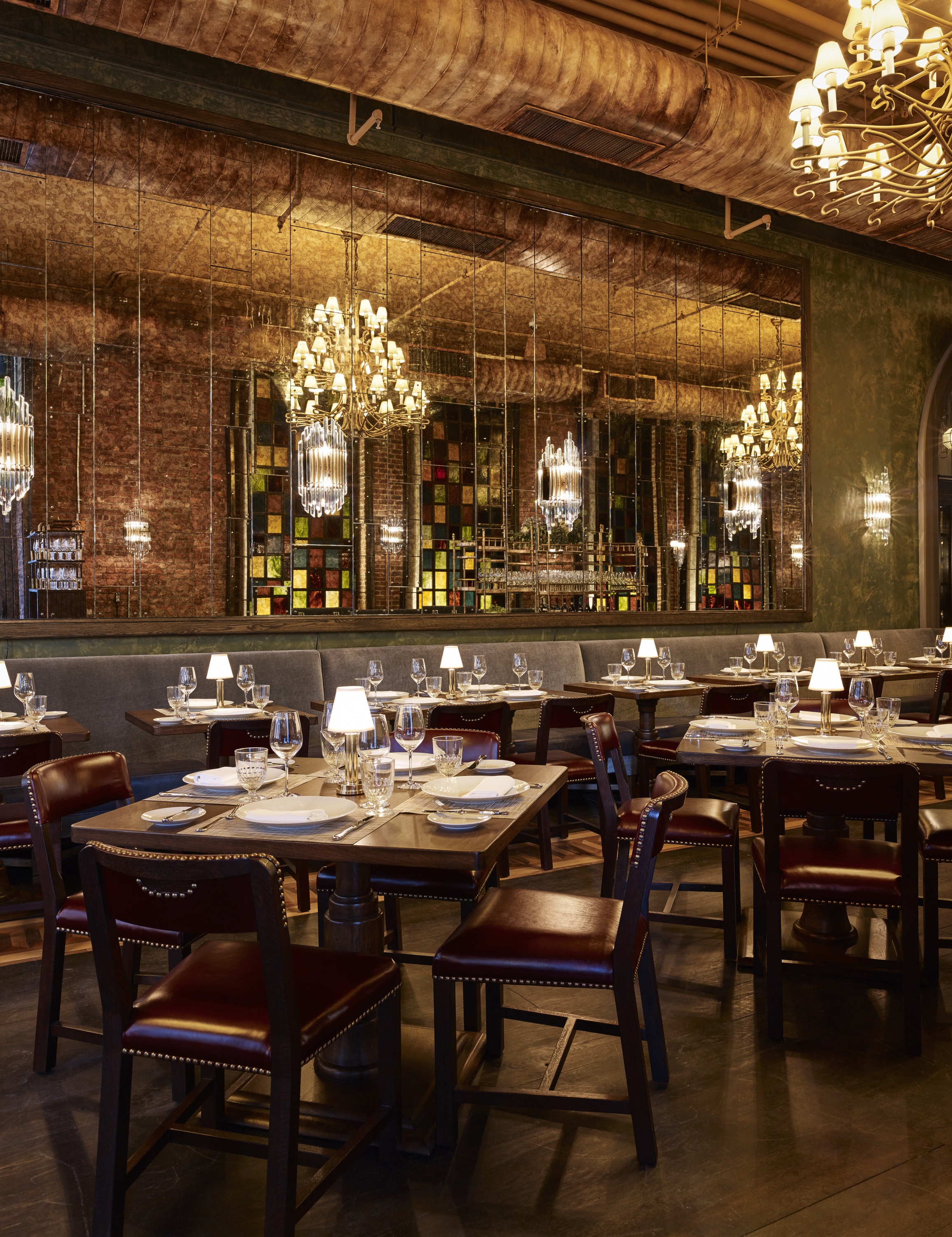 AUGUSTINE