NYC Pride March 2019 Ultimate Guide
Celebrate World Pride and Stonewall's 50th anniversary during NYC's annual Pride March.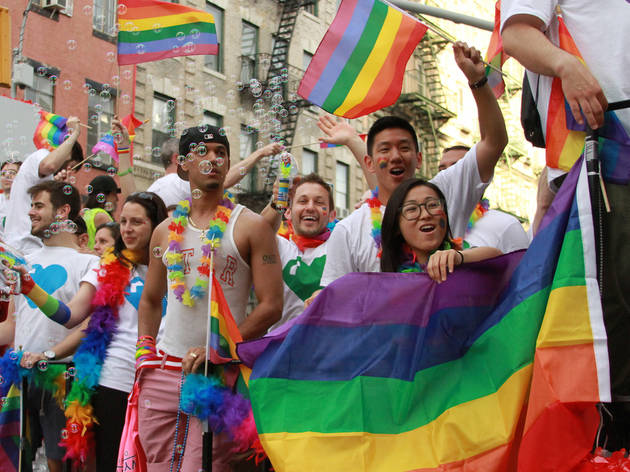 This year's NYC Pride celebration promises to be the best one yet! Folks from around the globe are heading to Gotham in celebration of World Pride and to honor Stonewall's 50th anniversary in the West Village. After the rally at Stonewall on June 28, head to the Pride March, held on Sunday, June 30. Millions of rainbow-clad activists and allies take to the streets in support of global LGBTQ rights. Here's your guide to one of the most epic things to do in the summer in NYC. Once you've got your marching orders, check out our rundown of the best Gay Pride events.
RECOMMENDED: Full coverage of Gay Pride in NYC
When is the NYC Pride Parade?
The Gay Pride Parade in NYC is on Sunday, June 30, 2019, starting at noon.
Where is the NYC Pride Parade?
Beginning at noon, the procession starts at 26th Street and Fifth Avenue, sashays down to 8th Street, crosses over to Christopher Street and the Stonewall National Monument, then continues up Seventh Avenue before ending at 23rd Street. See the NYC Pride Parade route map below.
Gay Pride Parade in NYC route map and key points