If you happen onto Pier 3 in Brooklyn Bridge Park, you might be forgiven for thinking someone had stretched a gargantuan barbed-wire fence across the view of FiDi (though whether it might be meant to keep residents from Brooklyn in or intruders from Manhattan out is a whole other matter). But fear not: What you're seeing isn't some displaced part of Trump's border wall on steroids; it's an outdoor artwork by the internationally acclaimed British artist, Antony Gormley.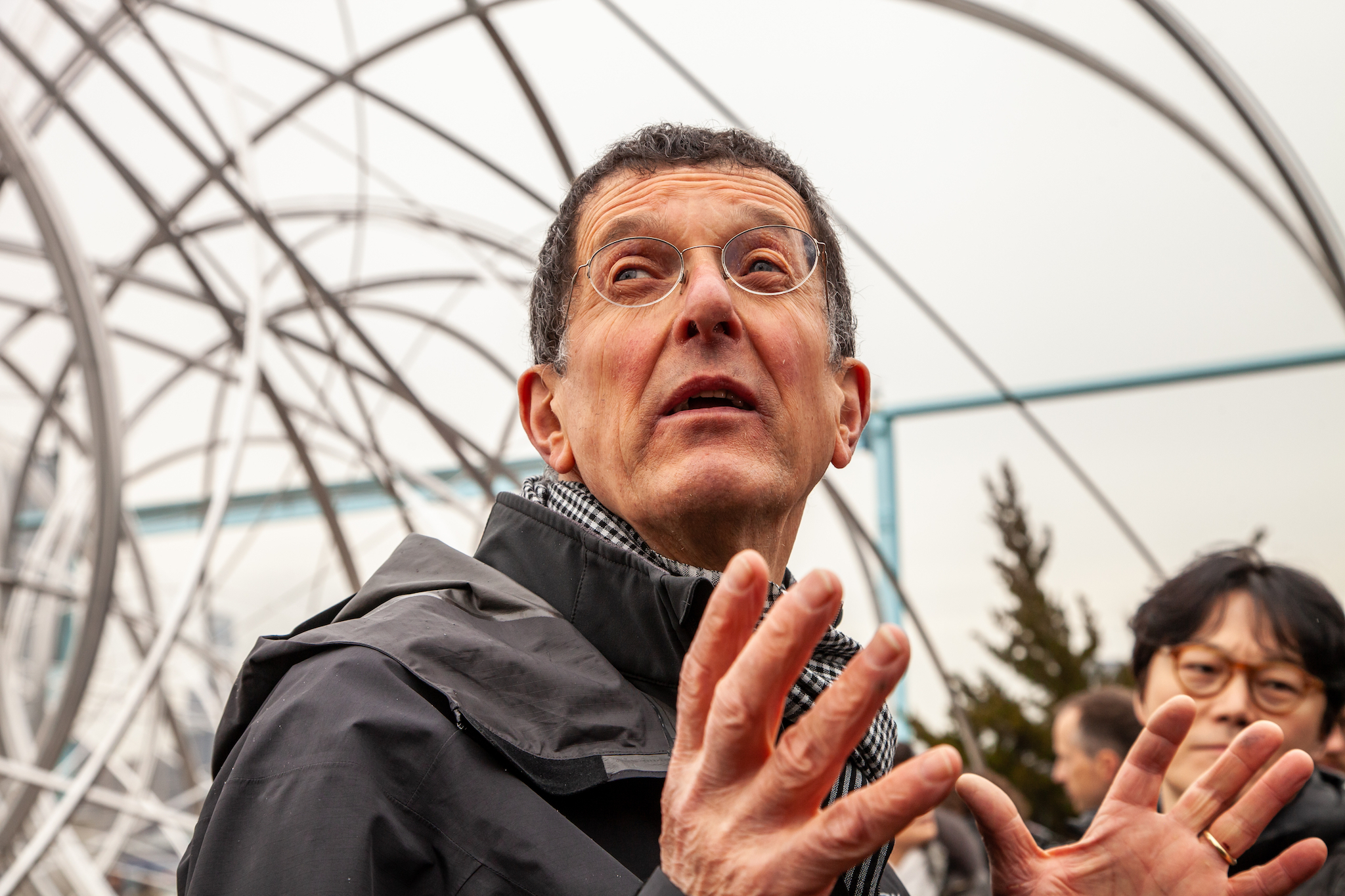 Gormley is one of the most famous sculptors in contemporary art, and the piece (titled New York Clearing) isn't intended to suggest a barricade at all. Instead, Gormley describes it as a "drawing in space," a looping line meant to contrast the gridded patterns of the New York skyline across the East River. The coiling form is made up of more than 11 miles of square aluminum tubing rising to a height of almost 50 feet, creating intersected views of the surroundings as a result.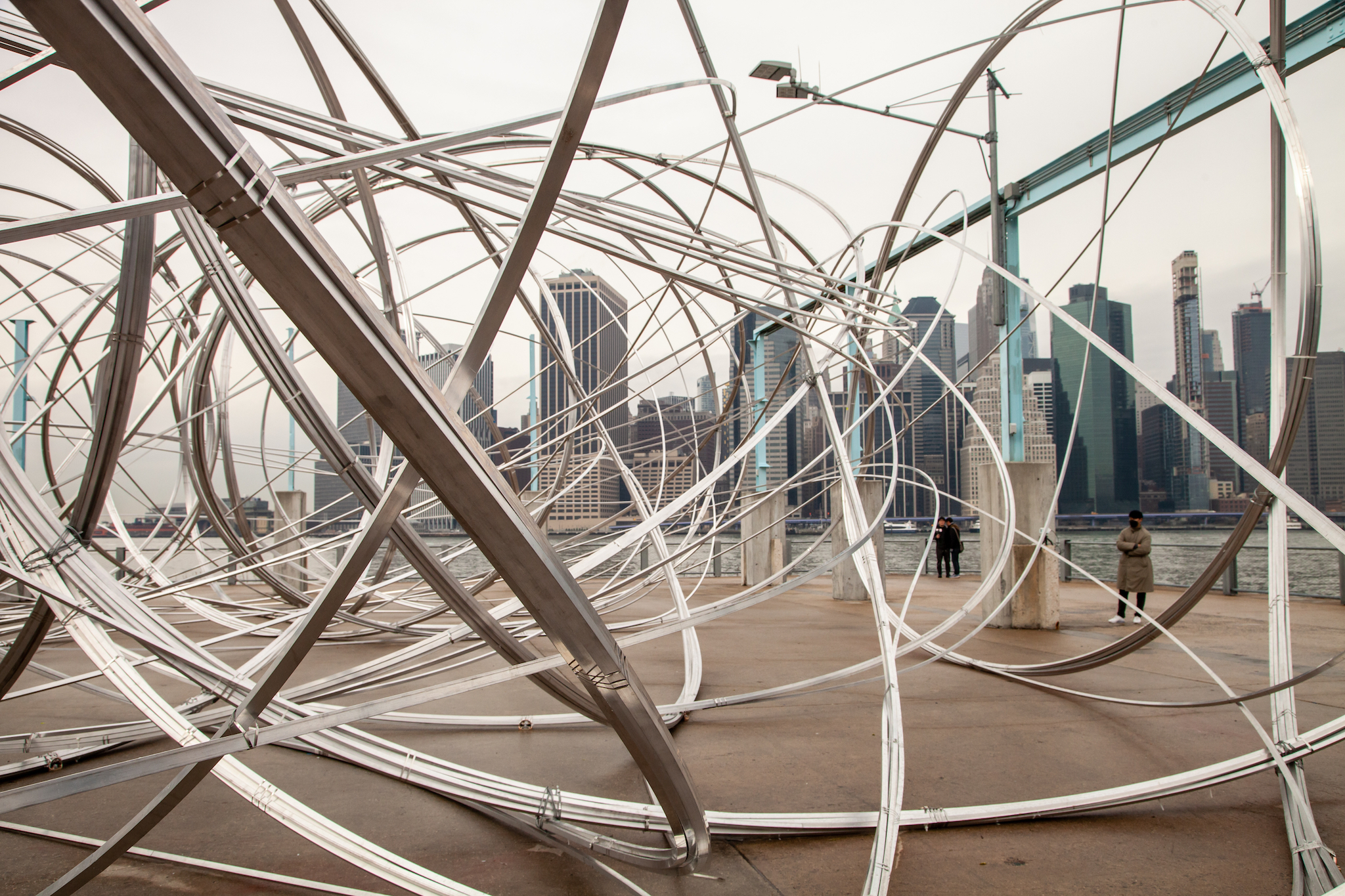 Interestingly, New York Clearing wasn't made possible by a local non-profit like the Public Art Fund. Instead it was sponsored by "Connect, BTS," a five-city, four-continent art project shepherded by…well, BTS, the global boy-band phenomenon from South Korea. London, Berlin, Buenos Ares and Seoul have taken part along with NYC, with each locale hosting a different installation or performance. Gormley's New York Clearing is in fact the last installment of "Connect, BTS" to open; it will be on view until March 27.