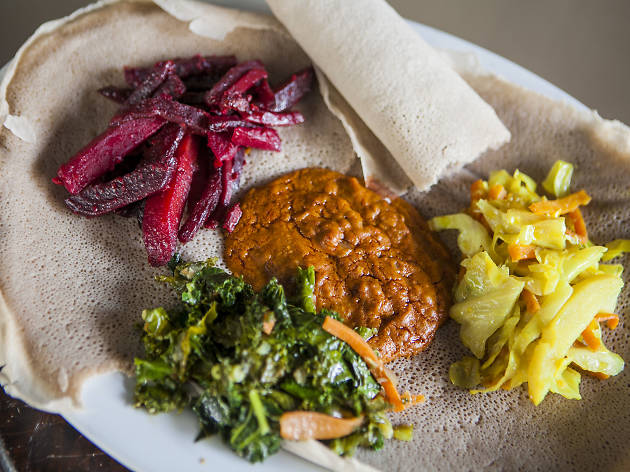 The best Ethiopian restaurants in NYC
Head to an Ethiopian restaurant in NYC and chow down on authentic meat dishes with injera bread as your utensil
Need to break a weekly New York pizza habit? Pick an Ethiopian restaurant that will take your taste buds on a trip to Africa, offering classic meat dishes, spicy stews and sweet honey wine. We rounded up 10 places where you'll find Ethiopian food that's authentic and healthy, so go grab cheap eats or sit down for a luxurious meal, whether you stick with a vegan stew or try a whole fried trout.
RECOMMENDED: Find more of the best restaurants in NYC
Ethiopian restaurants in New York
Find all 5 star restaurants
Over the years, Time Out New York has awarded the coveted five stars to just a handful of NYC restaurants, who have all achieved that damn-near-perfect balance of cuisine, decor and innovation. Among this select group are fine-dining titans, long-standing hotel restaurants and international imports running the gamut from Mexican to Korean cuisines.
Best selling Time Out Offers