The best juice bars in NYC
Whether you're on a cleansing kick or just want to take in more vegetables, head to a juice bar in New York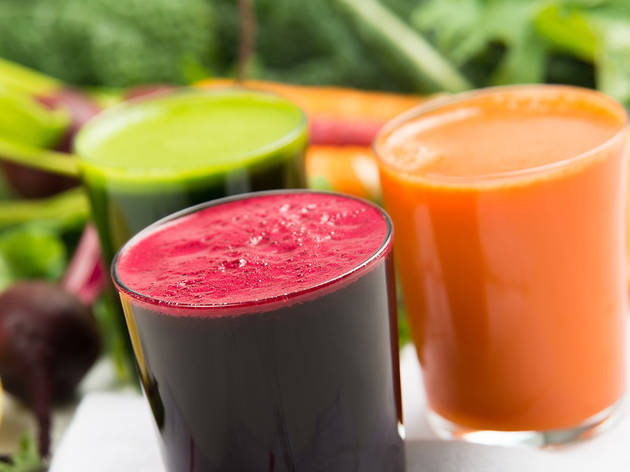 For as many gut-busting meals New York has to offer, the fair city also boasts plenty of virtuous dishes and drinks at its healthy restaurants, vegan and vegetarian restaurants and these top-notch juice bars. Combine fresh-pressed juices with some of the best fitness apps to get ready for beach season, or switch out your go-to coffee for a healthier morning pick-me-up at a juice bar in New York City.
Grab lunch at these sandwich shops
Restaurants, Sandwich shops
Hero, hoagie, grinder, sub—whatever you call 'em, New Yorkers love a good sandwich, whether it's a piled-high pastrami sandwich on rye to a gooey patty melt at one of the best diners in NYC. And the latest incarnations are the best thing since sliced bread, what with lively new sandwich shops in NYC dedicated to breaking the meat-cheese-and-bun mold, from stacked-high Dagwoods to jaw-testing Italian combos.