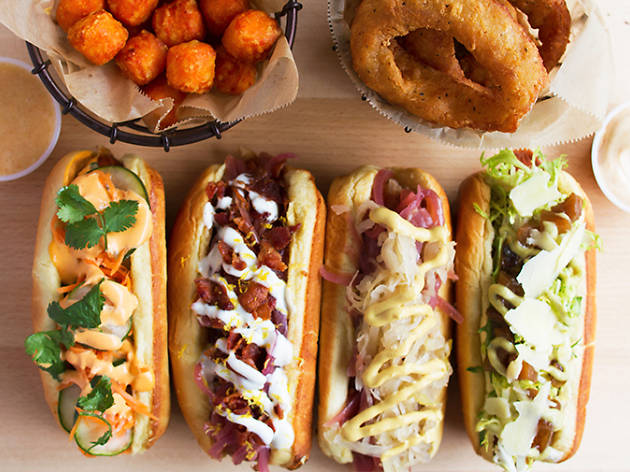 Where to find the best hot dogs in NYC
New York's best hot dogs include classic deli dogs, loaded banh mi-style sausages and sloppy chili-topped franks
In a frank-loving city like New York, even cheap hot dogs are good. As kids, we craved simple ketchup-squiggled wieners, but these days we relish the best hot dogs in NYC, bold tubers served everywhere from the city's best food trucks to dive bars to top-rated New York delis. Whether you're on the boardwalk or the LES, our guide will lead you to the best dang dogs in New York.
RECOMMENDED: Full guide to the best restaurants in NYC
Looking for more grilled grub?
A great burger shouldn't cost as much as a steak—here are New York's best cheap burgers, all under $12