The best NYC gifts for the holidays
Show off your New York City pride with these NYC gifts featuring some of the most popular New York attractions
If you want to know what to buy a New Yorker, our NYC gifts for the holidays are a good place to start. Of course, the ultimate gift would be an in-unit washing machine and dryer, but you don't have the cash for that (and there's no way your buddy's apartment has the space). Sure, an envelope comprising a fat check for them to blow at either one of the best restaurants in town or on a pair of tickets to see Fleetwood Mac would suffice. But our NYC-themed suggestions are a bit more creative than that. Anyway, here's our NYC shopping list including items that show off some of the best New York attractions.

RECOMMENDED: The full holiday gift guide
NYC gifts for the holidays
1
Courtesy coolmaterial.com
Of all the New York smells—urine, garbage juice—our favorite is Julianne Moore. (We're no longer allowed within 500 feet of the star, alas.) Our second-favorite fragrance is Chinese takeout. Have you ever ridden in an elevator with a delivery guy who, sadly, was not headed to your apartment?
coolmaterial.com, $20
2
Courtesy jetsetcandy.com
"Can I get a swipe?" sounded less thirsty before dating apps. The person on your list can rep the city hard with this charm in sterling silver ($68) or 14k gold vermeil ($98), with a Simone de Beauvoir quote ("There is something in the New York air that makes sleep useless") on the back.
jetsetcandy.com, $68–$98
3
Courtesy shop.lego.com
LEGO Soloman R. Guggenheim Museum
LEGO offers kits for soaring NYC skyscrapers and the Statue of Liberty, but in-the-know New Yorkers stan Frank Lloyd Wright. If you get this, please invite us over on the next snow day so we can help you re-create the modernist masterpiece, brick by (plastic) brick.
lego.com, $80
4
Courtesy papress.com/Princeton Architectural Press
"One-Track Mind: Drawing the New York City Subway"
Architecture and underground art intersect, well, underground—beneath Gotham's streets. Collected here for your perusal, Philip Ashforth Coppola's intricate drawings celebrate our subway's decorative elements, from overlooked mosaics and terra-cotta plaques to faience medallions and cornices.
wherever good books are sold, $24.95
5
Courtesy saatchiart.com/NYC Subway Map Series by Jon Stucky
Jon Stucky: Subway Map Series
Stucky cleverly applies his bold designs to free train-line maps, making the city his canvas. The resulting artwork reveals NYC's inherent sophistication, untamed instincts and, say, the 149th Street–Grand Concourse transfer station.
saatchiart.com, starting at $350
6
Photograph: Courtesy Amanda Smith
Did you know that the New York Public Library lions—you know, the ones who kindly watch over Bryant Park—are nicknamed Patience and Fortitude? Of course you do, because you read books; if you didn't, you wouldn't be reading this blurb about bookends. So grab some lions to guard you or a pal's home library, you awesome nerds.
nypl.org, $150, members $130
7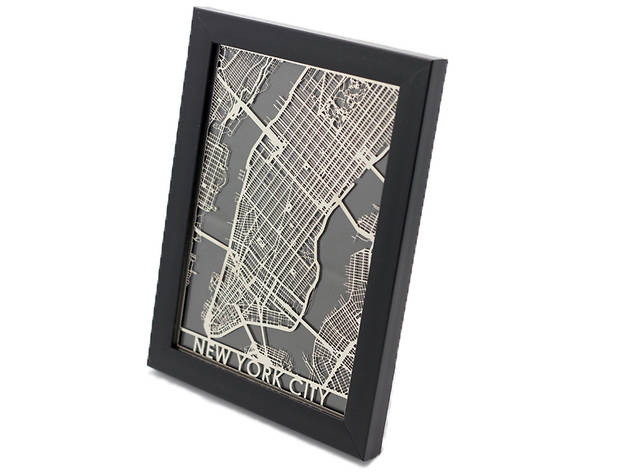 CutMaps stainless steel New York City map
Nothing says, "I'm a New Yorker," like decking the walls of your rinky-dink apartment with maps of our fair city. This one is cut from stainless steel, so buy it for the toughest Gothamite you know.
8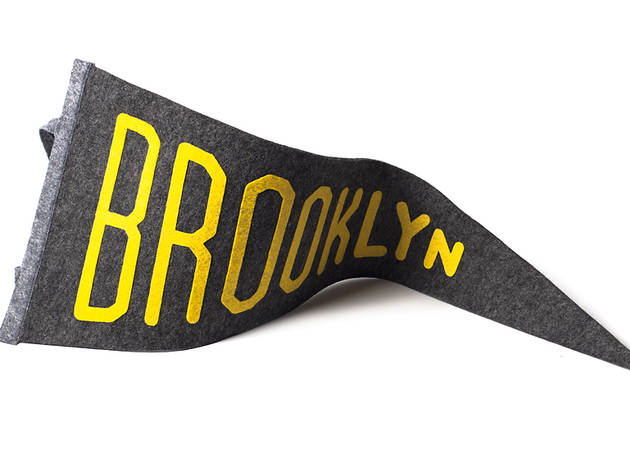 Small City Supply custom felt pennant
Like we said about New Yorkers and maps, the same applies for pennant flags. Nab one for your friend who refuses to leave their borough. We all have one.
More great gift ideas
New York Lottery Scratch-Off Games
We love New York because it's a city of dreamers. Whether you're inventing the next hot app, working your artistic grind or just looking for your one true love, we all dream big. Tchotchkes and coffee gift cards are nice presents, but you could really make someone's holiday with a New York Lottery Scratch-Off game. For just a buck, you can adorn each of your presents with a personalized Gift Tag Scratch-Off, which has a top prize of $500. Or go big and give a loved one the new $10 Set for the Holidays Scratch-Off, which could win them $10,000 a year for life. Check out all of the Holiday Scratch-Off games from the New York Lottery. You know what? This year, get yourself a Set for the Holidays game—you deserve it.
Must be 18 years or older to purchase. Please play responsibly.
Looking for a gift for the person who has (almost) everything? The JBL Link 10 portable speaker not only provides a great sound system wherever you are; it also features the Google Assistant, which can check traffic problems, recite recipes for a holiday potluck or, say, play your favorite song (Mariah Carey's "All I Want for Christmas Is You" makes us cry). The waterproof speaker has a five-hour battery life to keep your party going, anywhere and any time of the year!
HARMAN Audio, Midtown East (harmanaudio.com/nyc-store)
Want to get 'em a unique NYC experience?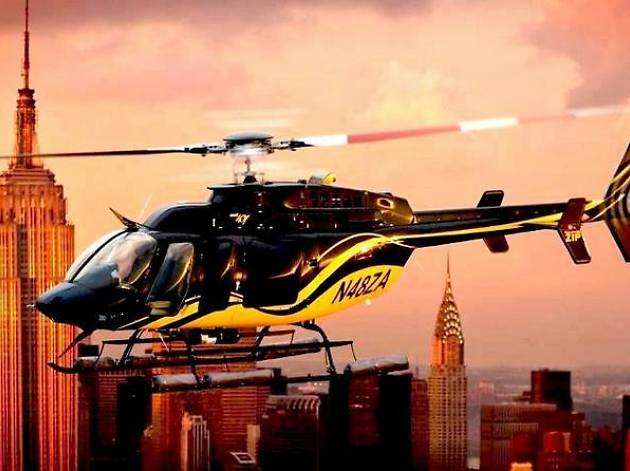 Instead of yet another winter sweater or holiday-themed socks, gift something adventurous and super memorable this year.