Unique experience gifts in NYC for adventurous people
Wow your friends and family with experience gifts in NYC like Broadway tickets and vodka and caviar tastings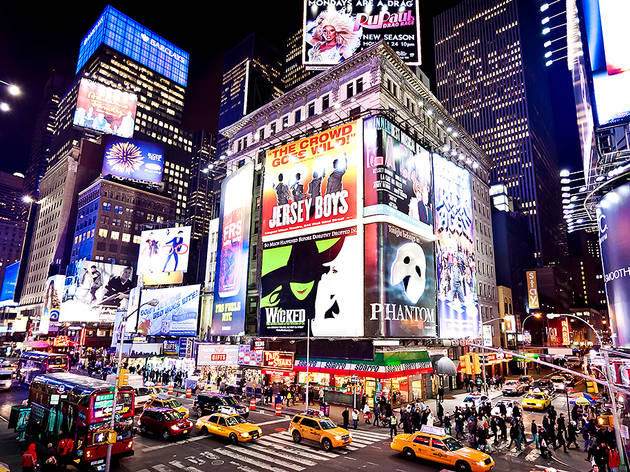 If your friends and family just aren't going to be content with a winter sweater or holiday-themed socks, opt for something a little more adventurous, like these experience gift ideas in NYC. The best experience gifts feel hyper personalized and cater to the receiver's interests. If your sister knows every word to the Hamilton soundtrack, book tickets to one of the best Broadway shows. If your dad's a massive history buff, buy him tickets to a tour that offers behind-the-scenes access to the top New York attractions. And if you really want your loved ones to have something to unwrap on Christmas morning, a few stocking stuffers or cheap Christmas gifts certainly wouldn't hurt.
RECOMMENDED: See the full holiday gift guide 2017
11 ideas for experience gifts in NYC
Things to do, Schools and universities
Help home cooks take their culinary skills to the next level with a class at the Institute of Culinary Education. An introductory class on Knife Skills 1 would give them all the technique they need to mince, julienne and chop with precision, while they could indulge their most carnivorous desires in the Bacon Steakhouse course. And since most classes include a full meal with drinks, it doubles as a night out. $95–$275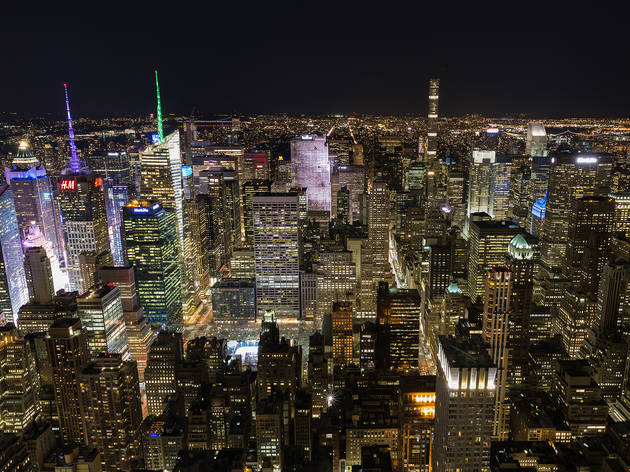 Photograph: Courtesy CC/Flickr/Jakob Nilsson-Ehle
New York Helicopter Tour: City Lights Skyline Experience
Even lifelong New Yorkers have never seen the city quite like this. Board a helicopter after dark to spend half an hour soaring high above the glittering skyline. The Empire State Building, One World Trade Center, the Chrysler Building and countless other NYC landmarks will be on full display. The helicopter flight ends with a loop around the Statue of Liberty for one final moment of New York City pride. $244
Photograph: Courtesy CC/Flickr/Jakob Nilsson-Ehle
Things to do, Classes and workshops
Instead of just gifting a stylish set of highball glasses, why not give your friends the chance to handcraft their own? In this evening class at Brooklyn Glass, the instructors will teach you to form molten glass into tumblers and decorate them with colorful swirls and patterns. Now whenever your friends serve old fashioneds out of those glasses, they'll be able to brag about how they were made. $195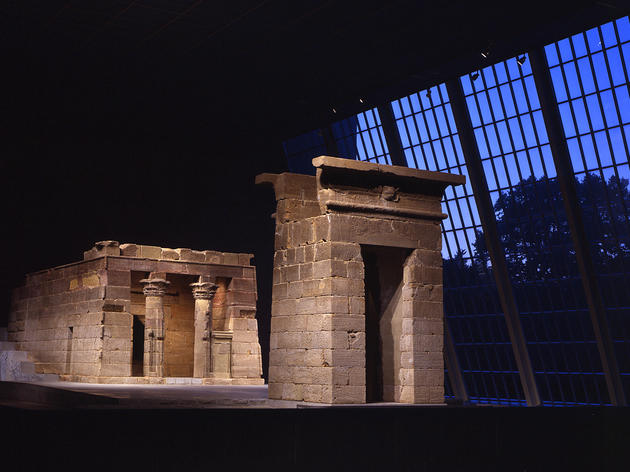 The EmptyMet Tour at the Metropolitan Museum of Art
Unless you're a donor, journalist or curator, you'll likely never spend any one-on-one time with the Met—that is, until you sign up for the EmptyMet tour. This 90-minute jaunt through the museum's galleries happens first thing in the morning, before the Met opens to the public. It might be your only chance to spend a few quiet moments with the Temple of Dendur or contemplate Johannes Vermeer's Portrait of a Young Woman in silence. $175
Though this former high-society hangout no longer has the cachet it once did, it's still an undeniably ritzy experience. The red banquettes, gilded friezes of birds, enormous crystal polar bear and grand chandeliers appear as as ornate ever. Lean into the fancy ambiance with a vodka and caviar tasting. You'll sip a flight of six vodkas while you nibble on buckwheat blinis topped with trout, salmon or whitefish roe. Nostrovia! $105 for two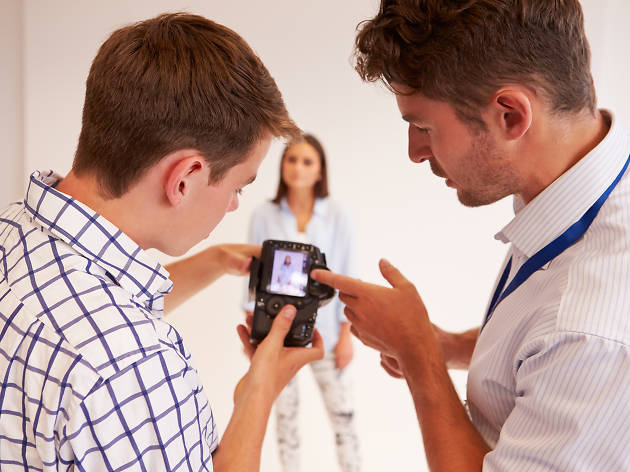 Photograph: Shutterstock
Digital Photography 1: An Introduction at the Art of Intuitive Photography
If you know your sister is getting her husband a brand new DSLR this year, give him a set of photography lessons to help him learn to make the most of his new toy. Start with the three-hour introductory session at the Art of Intuitive Photography. The expert instructor will cover all the basics—including exposure, white balance and depth of field—and help the class decode all the complicated buttons and modes. $150
There's a perfect Broadway show for everyone on your Christmas list. If your mom loves singing along to Andrew Lloyd Webber musicals, get her tickets to The Phantom of the Opera. Your teenage sister who's obsessed with Tina Fey will flip over the chance to see Mean Girls on Broadway and The Book of Mormon is a guaranteed crowd pleaser, as long as the person you take can handle some politically incorrect jokes. Tickets start at $30
Photograph: Courtesy Groupon
Salt Cave Sessions at Montauk Salt Cave
We've all got that friend who seems to run on caffeine and nervous energy. Encourage them to relax with a 45-minute session at Montauk Salt Cave in the East Village. The Himalayan pink salt lining the room is purported to have anti-inflammatory benefits ranging from healing respiratory illnesses to reducing anxiety. Whether or not the treatment is scientifically valid, it's a good excuse to unplug and close your eyes for the better part of an hour. $25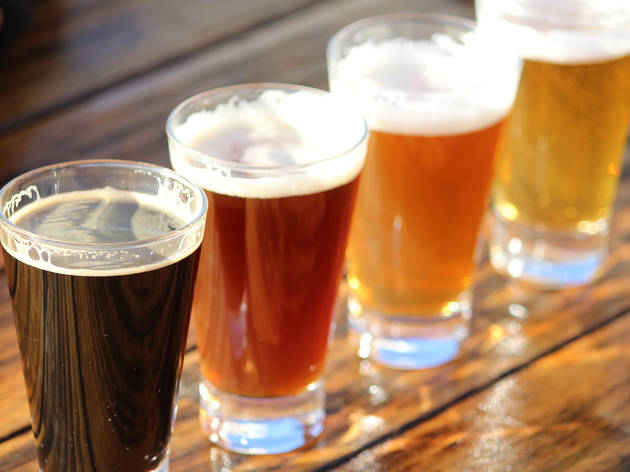 Photograph: Shutterstock
New York Beer and Brewery Tour
Any suds lover would jump at the chance to taste beer from three New York City breweries. Treat the beer drinker in your life to an afternoon tasting tour that visits three boroughs on a quest to find the best craft beer in the city. The tour departs from Paulaner Brewery, then hits Brooklyn Brewery and Singlecut Beersmiths for more drinks. You'll also stop by Spuyten Duyvil for more beer and a charcuterie board. $125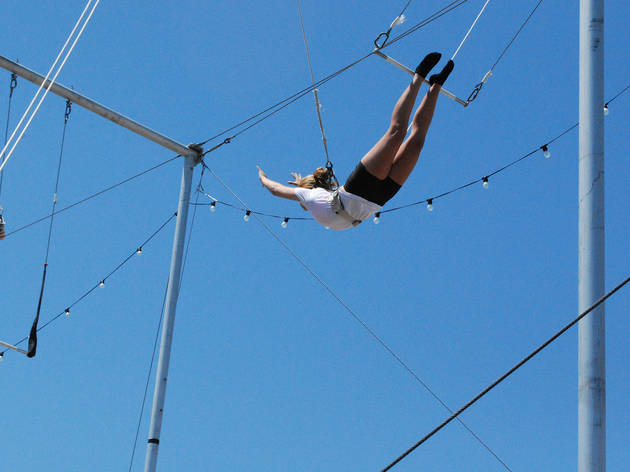 Photograph: Courtesy CC/Flickr/Laura LaRose
You can fly! Or at least get the sensation of soaring through the air during a flying trapeze lesson. Over an hour and a half, the instructor will teach the 10-person class how to latch onto the bar with your legs, release your arms and fly across the field to the catcher. If you've ever dreamed of running away to the circus, now's your chance! $120 for two people
Photograph: Courtesy CC/Flickr/Laura LaRose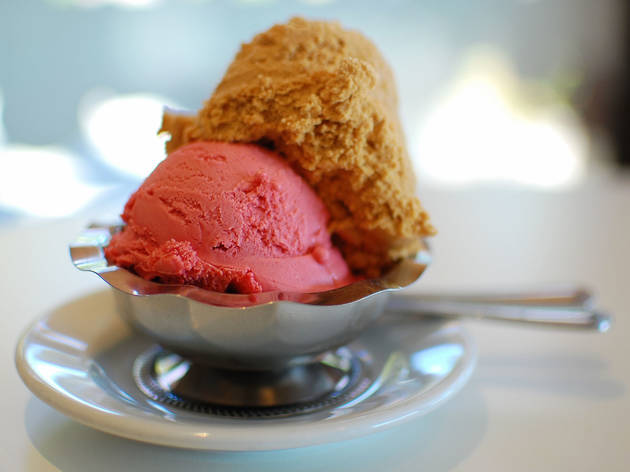 Photograph: Courtesy CC/Flickr/
Gelato-Making Class at Mia Chef Gelateria
Still can't think of a suitable gift for the person who has everything? No one will say no to a gelato-making lesson. A chef at this Murray Hill gelateria will explain the history of the frozen Italian dessert before helping you make your very first batch. Best of all, you get to take home all the gelato you make. There's only one question left: Will you make stracciatella or cherry? $160
Photograph: Courtesy CC/Flickr/jen
Looking for more Christmas gift ideas?
If you're looking for Christmas gifts for friends this holiday season, we got you