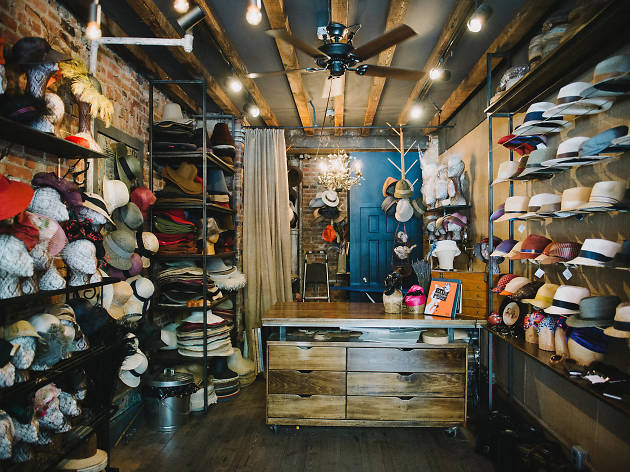 The best hat stores in NYC
At a great hat store in NYC, find everything from the perfect topper for a costume party to unironic fedoras
Yes, you should go to a hat store in NYC—judging by all the fedoras in Brooklyn, hats are making quite the comeback. No longer relics found at vintage clothing stores, hats have recently been one of the most popular articles of clothing found at a little thing called New York Fashion Week. Whether you want something interesting to perch on your head or something you'd be more likely to find at costume rental stores, these are the best places to cop your cap in New York City.
RECOMMENDED: Full guide to shopping in NYC
Looking for a complete outfit?
Get your fashion fix at the best clothing stores in New York City, from posh boutiques to sprawling department stores