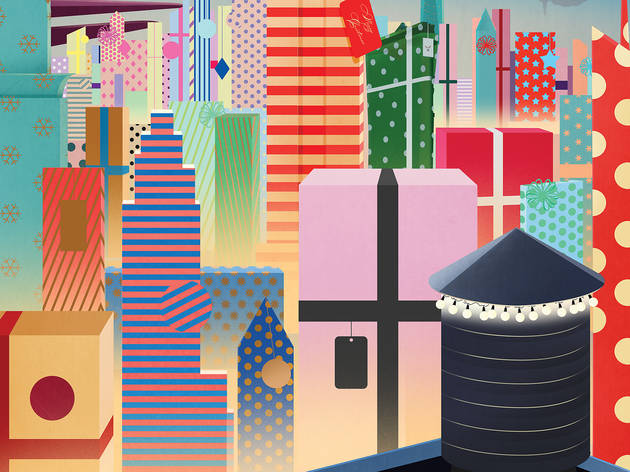 The best holiday gifts for 2016
Forget crowded department stores—your holiday shopping is already done, thanks to us. (You're welcome, New York!)
Attention, Santa's little schleppers! Our cool-as-hell gift ideas for everyone on your "nice" list will make you so excited to shop, you're going to need a bigger tote (or five) to carry it all. We've not only selected the perfect present for the very specific (and picky) New Yorkers in your life, but we managed to do the unthinkable: make holiday shopping fun. So whether you're searching for a relaxing treatment at one of the city's best spas for your brother that really, really needs to chill out or a special gift to cheer up your friend with the shittiest commute, we got you. If nothing here appeals to you (impossible), make sure to scope out New York's excellent holiday markets as well as the killer clothing stores for unique gift ideas as well.
RECOMMENDED: See the full holiday gift guide
Your "just one more" drinking buddy
You definitely owe this person (a.k.a. Old Reliable) a drink—or a dozen—for holding your hair back, making sure you get home safe and taking away your phone for even considering texting that good-for-nothing ex of yours.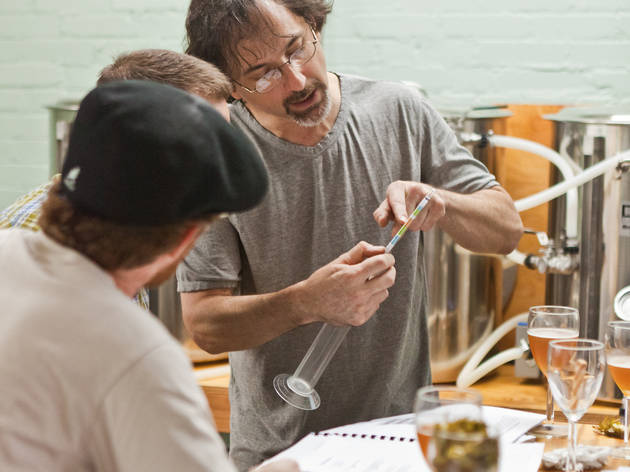 Photograph: Courtesy Carla Coria
Whiskey and How to Enjoy It gift set
Small wine bottle accessory kit
The pathological "like" seeker
This self-appointed photojournalist lives for Instagram and is on an endless quest to gain more followers. But you love them for always tagging you and ensuring you look cool in your virtual life.
LuMee special edition marbled iPhone 6/6s case
Your favorite kween
She's the Abbi to your Ilana, and you're not afraid to tell her how much you appreciate her assets.
Milk Makeup Desk to Dawn set
The Fresh Prince of Your Life
The calendar might read 2016, but this friend is forever trapped in the neon-clad radness of 1992.
Carlton poster by Leland Foster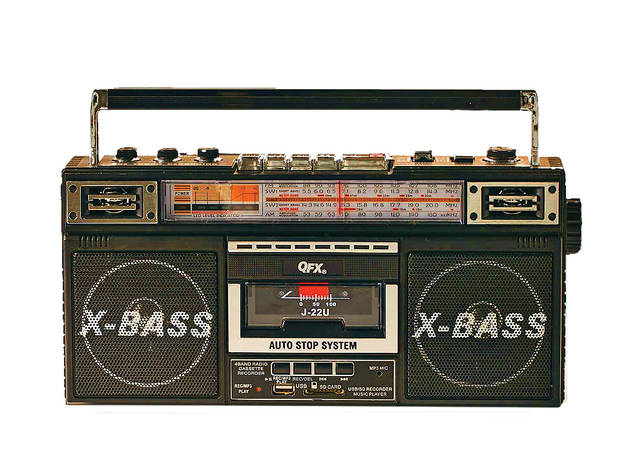 Radio + Cassette + MP3 boom box
Blue Ribbon Objects hexagon bag
Your pal who really, really needs to relax
After a ghastly presidential election and multiple creepy-clown sightings, it's going to take a lot more than Xanax to calm down this friend.
Scotch & Soda Chill sweater
Calm Down organic bodywash
Photograph: Charlie Bennet
Hot-stone massage (60mins)
The new agey human pretzel (a.k.a. your yoga instructor)
This is who you aspire to be, but most of all, you need to suck up for all the times you showed up to class 10 minutes late.
Athleta mesh yoga-mat tote
S'well Lily Wood 17-ounce bottle
The self-proclaimed NYC expert
Their know-it-all attitude makes hang sessions both fascinating and kind of annoying. (We don't need to know the history of every friggin' block, dude.)
The Brooklyn Nobody Knows: An Urban Walking Guide
Photograph: Courtesy New York Adventure Club
New York Adventure Club gift card
Your Pokémon Go–addicted niece
This is to make up for the time you said "bless you" after she found Pikachu. These should get you back in her cool-kid good graces.
Monopoly: Pokémon Kanto edition
Pokémon Bulbasaur and Pikachu planters with succulents
Your crush who just happens to be in a relationship
You'll spend way too much time overanalyzing whether you should shop for this person at all, but we say YOLO! They're going to love you, dammit!
Hey Handsome shaving kit bag
You're My Everything bagel print
The cubicle mate whose crap keeps creeping into your space
Let's be honest: This gift for your office frenemy is really for you. (We won't tell.)
Watercolor Demi Hidden spiral planner 2017
Prisma geometric storage catchall
The friend who knew that spoiler about Barb before everyone else
This plugged-in peep is like a walking, talking A.V. Club comments section and who you count on to know about the next Black Mirror–esque phenom.
Mr. Robot: Red Wheelbarrow book
Binge-watching survival kit
Your bud who has to take the F to the G to the 7 just to see you (and does)
And then you make them walk all the way up to your sixth-floor pad. These should make their trek just a bit better.
David Bowie: Starman: A Coloring Book
Plattan ADV wireless headphones