The best places for Christmas shopping in NYC
Go Christmas shopping at the best stores in NYC—here's where to find gifts for everyone on your list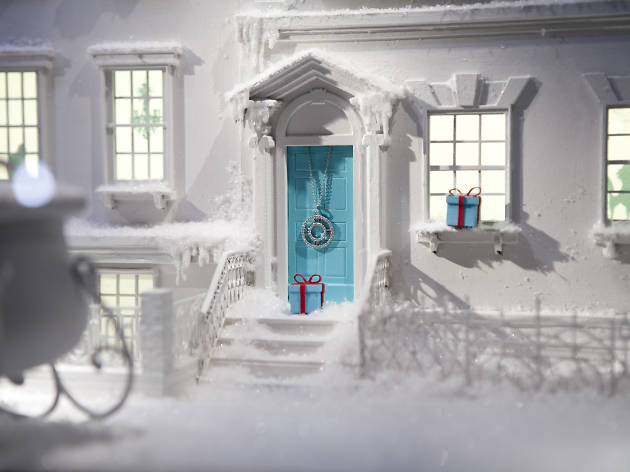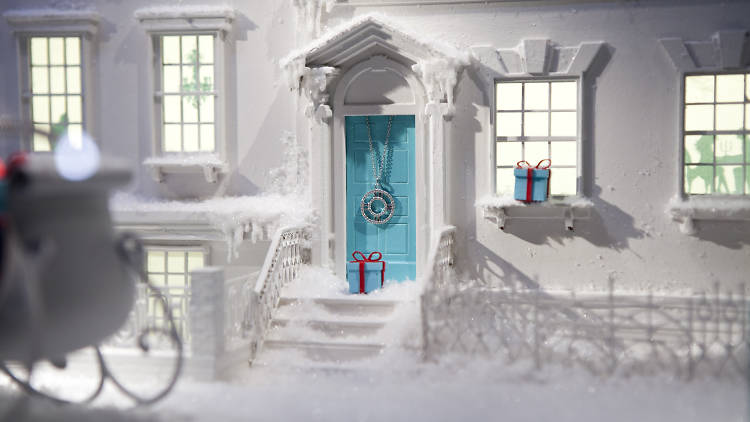 Whether you get your Christmas shopping done in October or you're a Christmas Eve procrastinator, we know exactly where you should go in NYC. From major department stores and big-name brands to specialty shops and home goods stores, here are the best places for purchasing holiday gifts. Check off everything on your shopping list with ease, then buy yourself a gift—you deserve it.
RECOMMENDED: Full guide to Christmas in NYC
Bookstores
Not far from Union Square, this independent-owned bookstore is truly a bibliophile's happy place. With more than 2.5 million books–used, new and rare–stacking up the Strand's four floors, the selections are purely mind-blowing. From architecture to travel guides, browsing for the right book will be just as fun as buying it. Strand also has some cool totes, calendars and NYC souvenirs, along with audiobooks, CDs and DVDs.
Shopping, Gifts and stationery
Have a manga fan on your list? Then head to this Japanese-based retailer, which is located right across from Bryant Park. The first floor holds fiction and nonfiction books and magazines in English, while the second floor is all about comic books, with both Japanese and English manga titles. The basement has some nifty imports, too.
Food stores
This Upper West Side specialty grocery store really takes the cake on offering various gift baskets and boxes with goodies appealing to any recipient's taste. There are kits for smoked fish, knishes, NYC themed foods (think: bagels, cheesecake and black-and-white cookies), or a deli sampler option. Or go with classic houseware embellished with Zabar's logo.
For the fromage fancier in your life, this cheese shop with locations in Greenwich Village and at Grand Central Market will ship various dairy selections and charcuteries fresh to their doorstep. Or sign them up for a monthly club that's cheesy–in a good way! And for those who like to serve, pick up a pack of cheese paper, a cutting board or a knife set.
Home goods stores
Shopping, Design and interiors
This Flatiron District decor emporium has an eclectic mix of high-end home furnishings and accessories inside its hardwood-floor warehouse setting. Among its six floors, there's an assortment of modern and vintage furniture, lighting, jewelry, candles, kitchenware, glassware, bath items, carpeting and beauty items. Still not enough? Across the street, ABC's satellite location has three more floors of rugs to choose from.
Shopping, Design and interiors
For those who appreciate industrial chic, this family-owned Williamsburg store focuses on repurposing a selection of handmade furniture made from reclaimed materials, along with selling vintage finds and well-curated furnishings. Handcrafted pieces include bar carts, tables, benches, bookcases and kitchen islands. Recent finds there include crystal candy jars, a pair of dog paintings and a card catalog cabinet.
Museum stores
Shopping, Gifts and stationery
Like its vast collection of art, the Met has one of the finest selections of retail merchandise. Every holiday season, the museum releases an extensive collection of holiday greeting cards, calendars and ornaments, and for those looking for something more artsy, there are plenty of choices: art publications, reproductions, jewelry, accessories, art supplies, stationery and home decor.
Shopping, Design and interiors
For those who appreciate good design, this gift shop across from MoMA sells pieces that are cutting-edge yet practical for the home. Along with prints, books and jewelry, pick up a lighting fixture or clock or grab a folding cutting board or flatware. In addition to this location, the nearby MoMA Design and Book Store carries a ton of books, design objects and art reproductions, and inside the museum itself, the second-floor MoMA Book Store is stocked with well-noted art and design titles.
Children's stores
This is the premier shop for all things American Girl. The midtown store is a shopping mecca for little girls, filled with various 18-inch American Girl dolls, as well as corresponding books and a Dress Like Your Doll shop. There is also a cafe that serves brunch, lunch, afternoon tea and dinner.
Photograph: Courtesy CC/Flickr/Terren in Virginia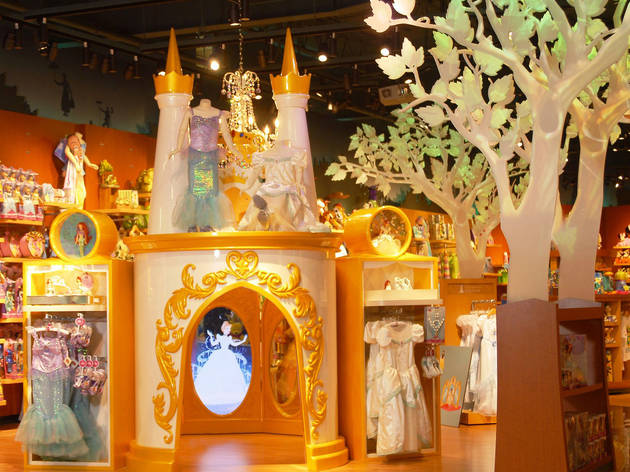 Like Times Square, this two-story Disney retail chain can get mobbed—but true fans don't seem to mind. Browse for just about every Disney movie toy, stuffed animal, costume or collectible memorabilia. From Star Wars heroes to princesses to Buzz Lightyear to Mickey Mouse, the gang's all there.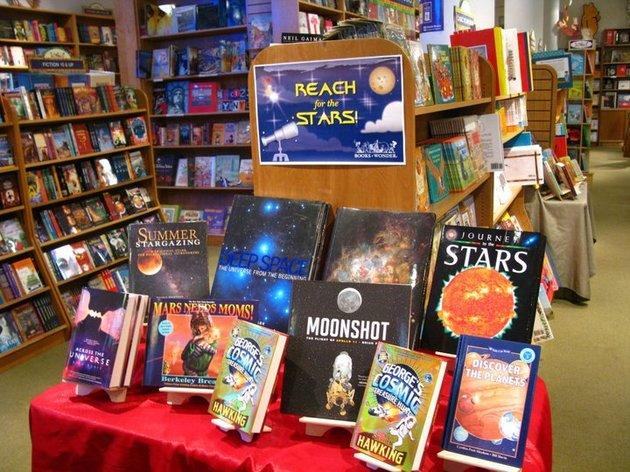 This charming bookstore will make shoppers of all ages feel like kids again. Here, there's a full spectrum of children's and young adult literature, with a well-curated selection of classic reads and new releases. The store frequently hosts author's visits and has a marvelous rare and older book collection, too.
Need a Christmas tree delivered?
With Christmas tree delivery, NYC's best shops, apps and services bring holiday cheer straight to your door
More to explore